The 8 Ball: Kelsy Parkhouse of Carleen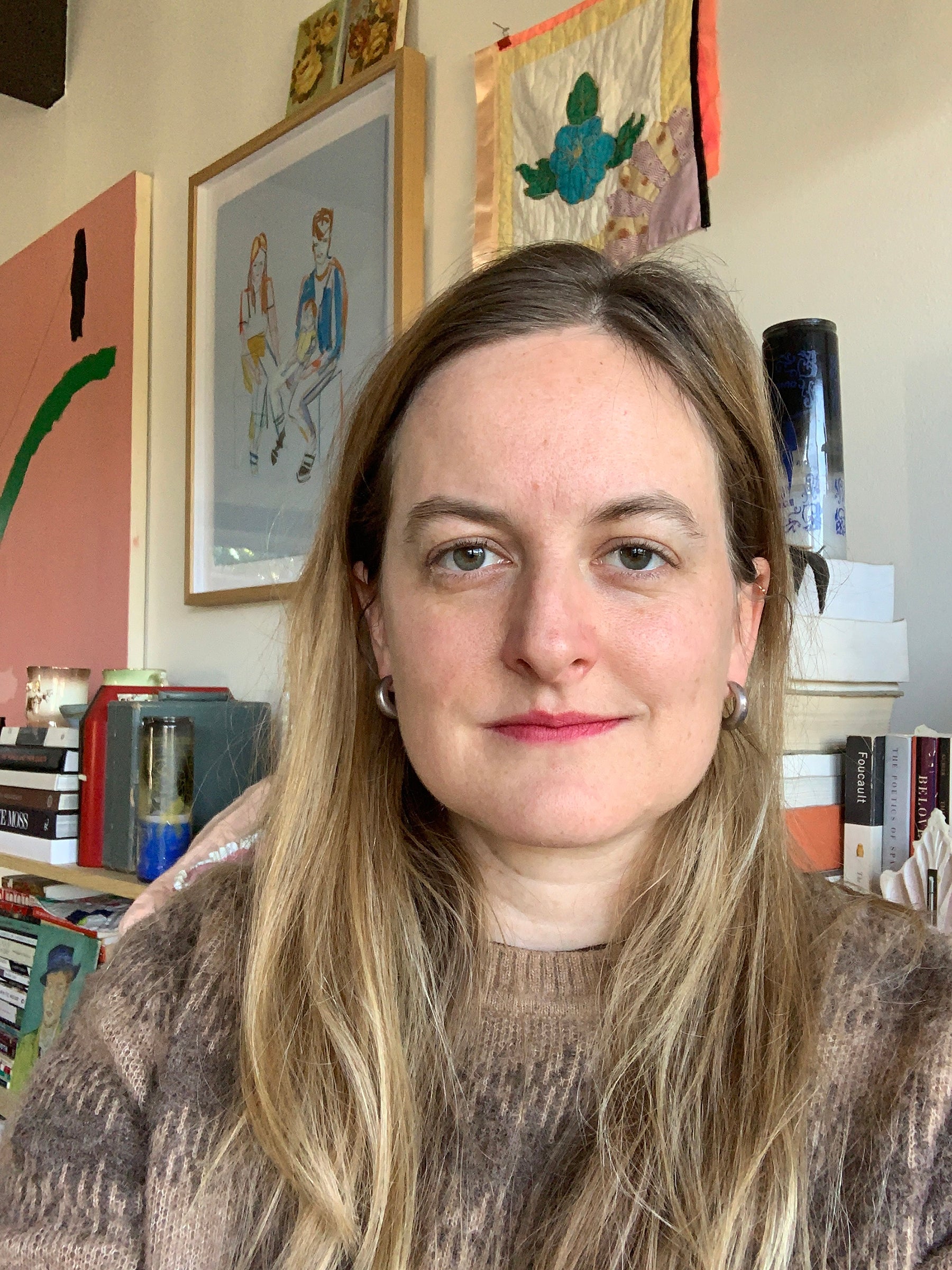 Carleen and quilting go hand in hand. We chat with designer Kelsy Parkhouse about life changes during quarantine, her favorite textile artists and of course how American quilting has remained Carleen's primary inspiration from day one.
Can you tell us about the beginning of Carleen? What has remained and what has changed?
There was a quilt coat in our very first collection! It was part of my 2012 senior thesis show, which also featured some other vintage textiles. As I have continued creating since then, I have only become more aware that the core of my design sensibility remains constant. The only big shift I can think of is when I introduced denim to the collection in a serious way in 2014. I've worn jeans constantly, my whole life, so it felt like a natural thing to add. At the time, I couldn't find new, 100% cotton, high rise jeans at any price point, so I made my own and the category grew from there.
How have you personally stayed organized and inspired during quarantine?
Ha! Inspired, yes. Organized, not so much. I gave up my studio and moved my work into our garage, and I very much miss that separation between work life and home life, but it has also been a fruitful time. I think the SS21 collection is some of my best, most personal work. I took inspiration from what we were (and are) all doing a lot of- cooking - and from gathering over a meal, which is what I think we all miss most.
How do you start and end your days?
I start with green tea and end with a mad dash to the child pickup/dinner/bathtime/bedtime routine that so many parents are familiar with.
Can you tell us about the quilts of Gee's Bend and how they have inspired Carleen?
Oh my gosh, so much. The thing I love most about quilting is that there are such rich traditions and variations across the US and throughout the world, but the ladies of Gee's Bend are certainly my favorite, and masters of the craft. The combination of tradition and improvisation is unbeatable and I look to their compositions to inform a lot of the shapes I aim to achieve in my designs- even ones that you might not expect, like our Triangle Pocket Jacket.
When I moved to LA from New York we took the long way and passed through Gee's Bend, an experience I will never forget. We were able to purchase a few small quilts directly from the collective and directly experience how geography and human intervention during the Civil Rights Era contributed to the isolation of this community- it takes a lot of driving on bumpy roads to visit when the ferry isn't running. Some background here.
Is there symbolism or deeper meaning behind American quilting for you?
Most quilts are made from small patches of fabric, and historically these fabrics would be scraps from making other items or using good portions of fabric from otherwise worn-out clothing. That resourcefulness and creativity really speaks to me and the parts of this country that I am most proud of.
What's your go-to outfit?
Jeans and a t-shirt, nearly every day. Jackets and red lipstick always make me feel more put-together if I have an occasion or a little more time.
Do you have any current favorite textile artists?
Rosie Lee Tompkins is new to me and absolutely incredible. There are also some contemporary quilters I really admire like Coulter Fussell, Maura Ambrose, Meg Callahan and so many others.
Something you are looking forward to?
I just really can't wait to gather with friends. All of my closest friends live a plane ride away, so most of them I haven't seen in person (even distanced) since the last time I was in New York in February. When we can eat, drink, and hug together again it is going to be so sweet.