At Home: Meredith Baird of Nucifera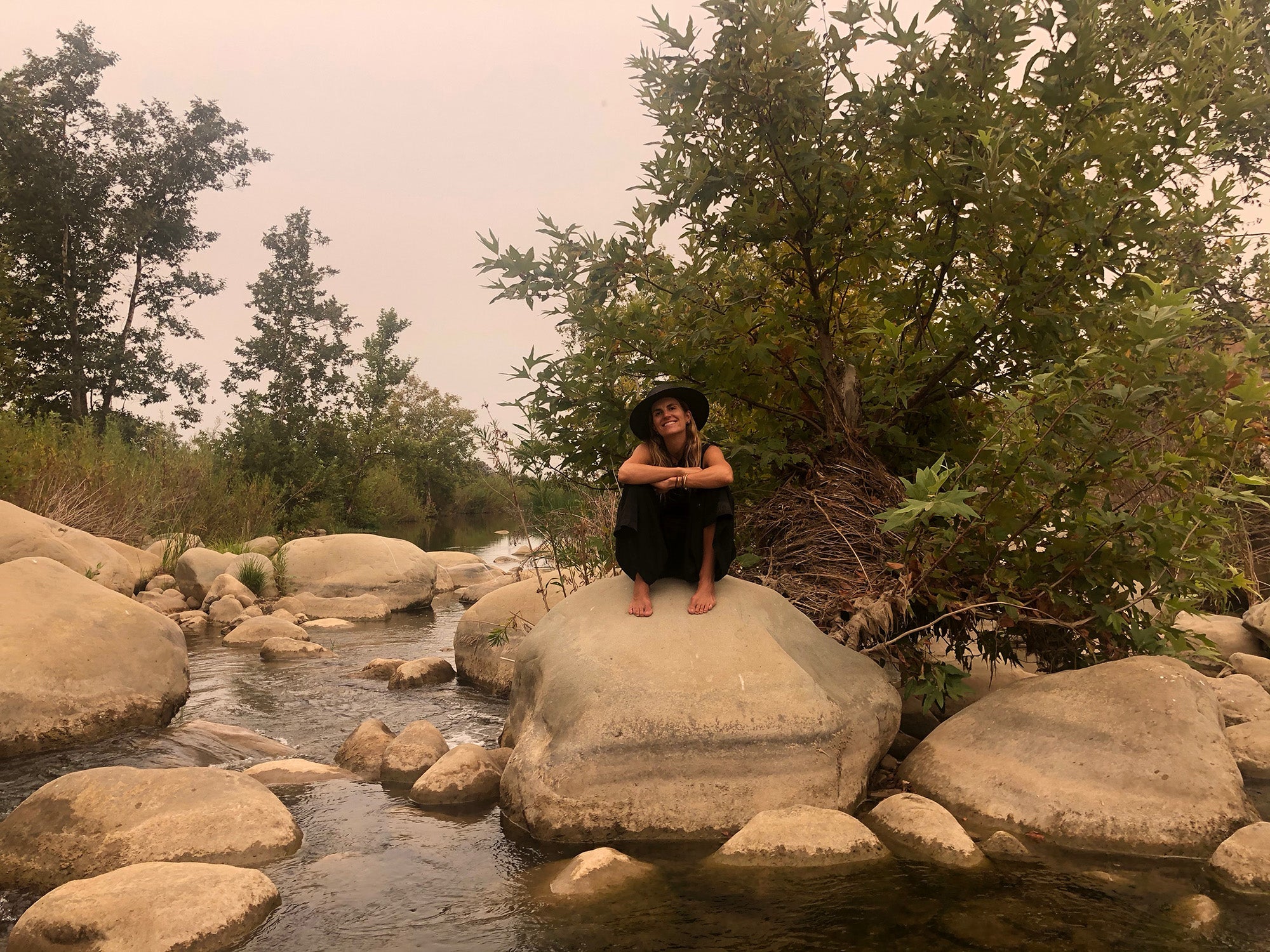 At Home is about self-care. We're asking some of our favorite people what's keeping them well.
Meredith Baird is the Founder and CEO of Nucifera. She inspires us to beauty simply.
Where is home for you right now?
Venice, California.
What are you doing to keep yourself calm or grounded?
Trying to spend as much time outdoors as possible, and frequenting the beach. When not doing those things I take a bath.
What are you watching / reading / listening to?
All the things. I can act elevated or be honest! I feel like my mood is all over the place. Watching- All the original Star Wars and Harry Potter movies with my daughter. This has been so fun, and a blast from the past for me and my husband.
Most recently read- Holotropic Breathwork by Stan Grof. A book called Ecocide by David Whyte- which is a very digestible, but depressing read on how corporations are killing the environment, and how this is happening. It's actually pretty fascinating. And I recently found out that a good friend of mine has an underground career as a romance novelist - Jessieca Reubens. This was the highlight of my February!
Listen to podcasts all the time. Long time favorite is Rich Roll and have recently been enjoying Soundfood by Nitsa Citrine.
What drew you into the healing properties of coconut? How did this begin?
In my former career I was a plant based chef and author of several cookbooks. My last book Coconut Kitchen was transformative in my appreciation for the versatility and ease of using coconut oil. I found it to be super effective for my skin, but I really loved the idea of using one product in multiple ways. I started using it to wash my face, moisturize, shave etc. This versatility in combination with my love of all things plant based was the founding inspiration for Nucifera.
What does your skincare routine currently look like? 
My skincare routine is very simple, and I use all of my products daily. In the morning I splash cold water on my face, and spritz with The Mist and layer with The Oil or Balm. I always give myself a little morning massage with The Oil before getting dressed.
In the evenings I'll get a little more extensive and layer my products with a Vitamin C and retinol serum. If I take a bath, which I do most evenings - I'll slather myself in The Balm while in the tub. You'll get out feeling so soft!
We love to nourish ourselves both internally and externally and we think this is a big part of your background as well. Can you share a favorite recipe with us?
For the last few weeks I was really craving carrot juice (internal tanning! ;-) so I started making a Carrot Pulp "Salmon" salad to use the pulp. It's something that really takes me back to my more hardcore raw foodist days, but honestly it is so good I'm kind of obsessed.
MEREDITH BAIRD'S CARROT PULP "SALMON" SALAD
2 cups carrot pulp leftover from making about 16oz carrot juice 🥕
1-2 tbsp kelp or dulse flakes (I used Daybreak Seaweed)
1/2 cup cashew cream* made by blending 1/4 cup cashews, 1/2 cup water, 1 clove garlic, and small chunk ginger
1 tbsp tamari
1 tbsp rice vinegar
Mix it all up. Add a little salt to taste. Use for salads, sandwiches, wraps, as a dip- whatever!