The 8 Ball: Ellen Van Dusen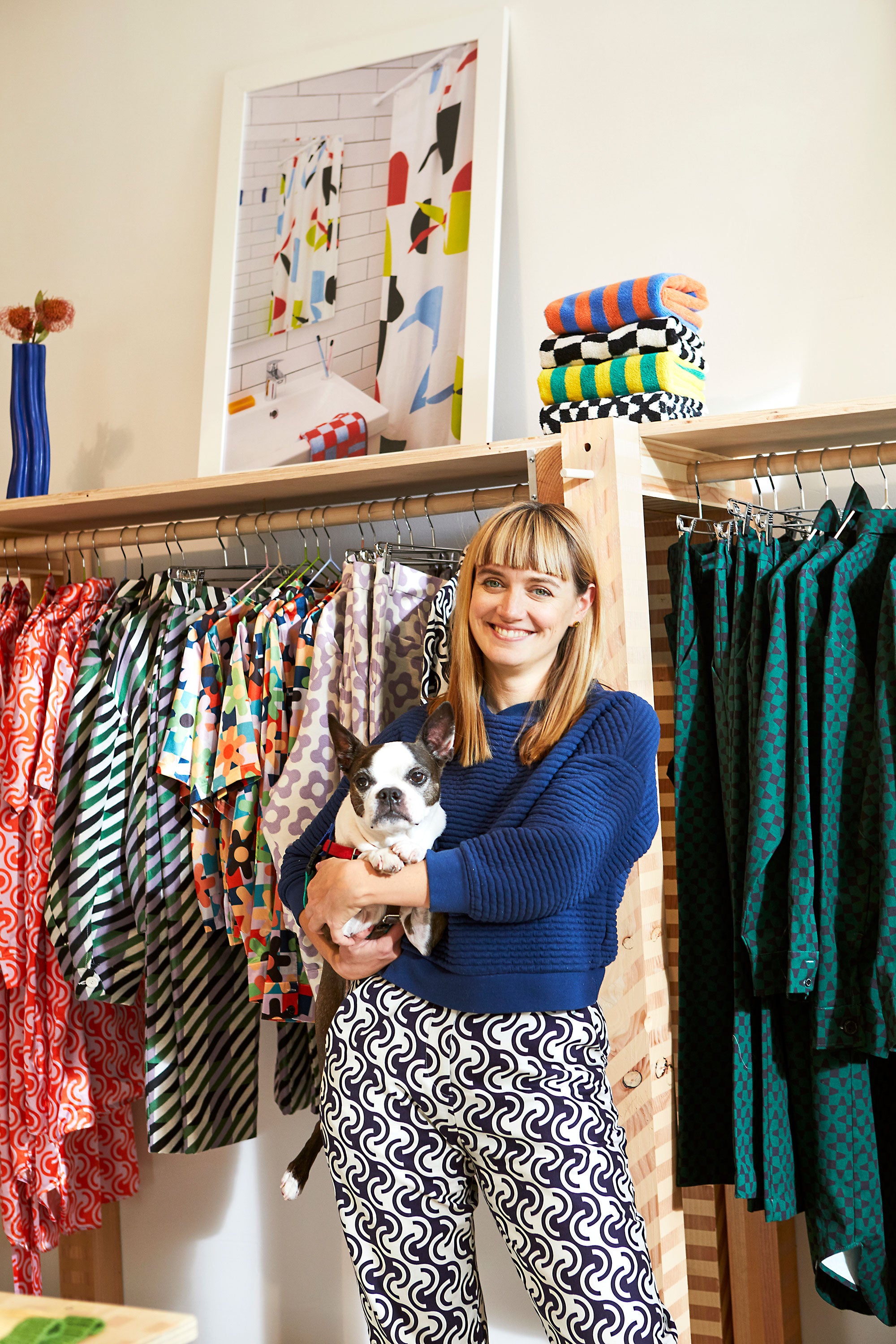 Let's talk about stripes. Dusen Dusen's towels and bathrobes are instant mood boosters with color-ways like Tulip Stripe and Dahlia Stripe. Sometimes we all need a little color to keep us motivated. Ellen Van Dusen has us covered.
How do you describe Dusen Dusen?
Dusen Dusen is a home textiles and clothing line with a focus on color and bold prints designed in house.
Colors or patterns you are currently gravitating towards?
I am always and forever into stripes, and I am currently gravitating towards yellows and greens.
Your favorite designers?
My current favorites are Verner Panton, Gaetano Pesce and Marni.
The wackiest / best design item you own
I have an incredible chandelier made by artist/designer Katie Stout.
Was design part of your childhood growing up?
Yes! My parents are architects, so we were constantly going to visit buildings they liked, doing little art projects and talking about design in a way that I assumed everyone did at the time. Now I have come to understand that I had a unique experience.
Your thoughts on how spatial or interior design play a part in your day-to-day?
I think that your environment sets the tone for your day. I get the best work done when I'm in a place that reflects my state of mind. I can't get anything done if I'm a room with white walls-- I need a little chaos and color to keep me motivated and engaged.
Snip's favorite part about being a Dusen Dusen pup?
She loves the camera! She is our resident dog model and gets compensated in treats.
Something you're excited about for Dusen Dusen?
We collaborated on a chair that is coming out shortly that I'm excited to sit on and excited to share!