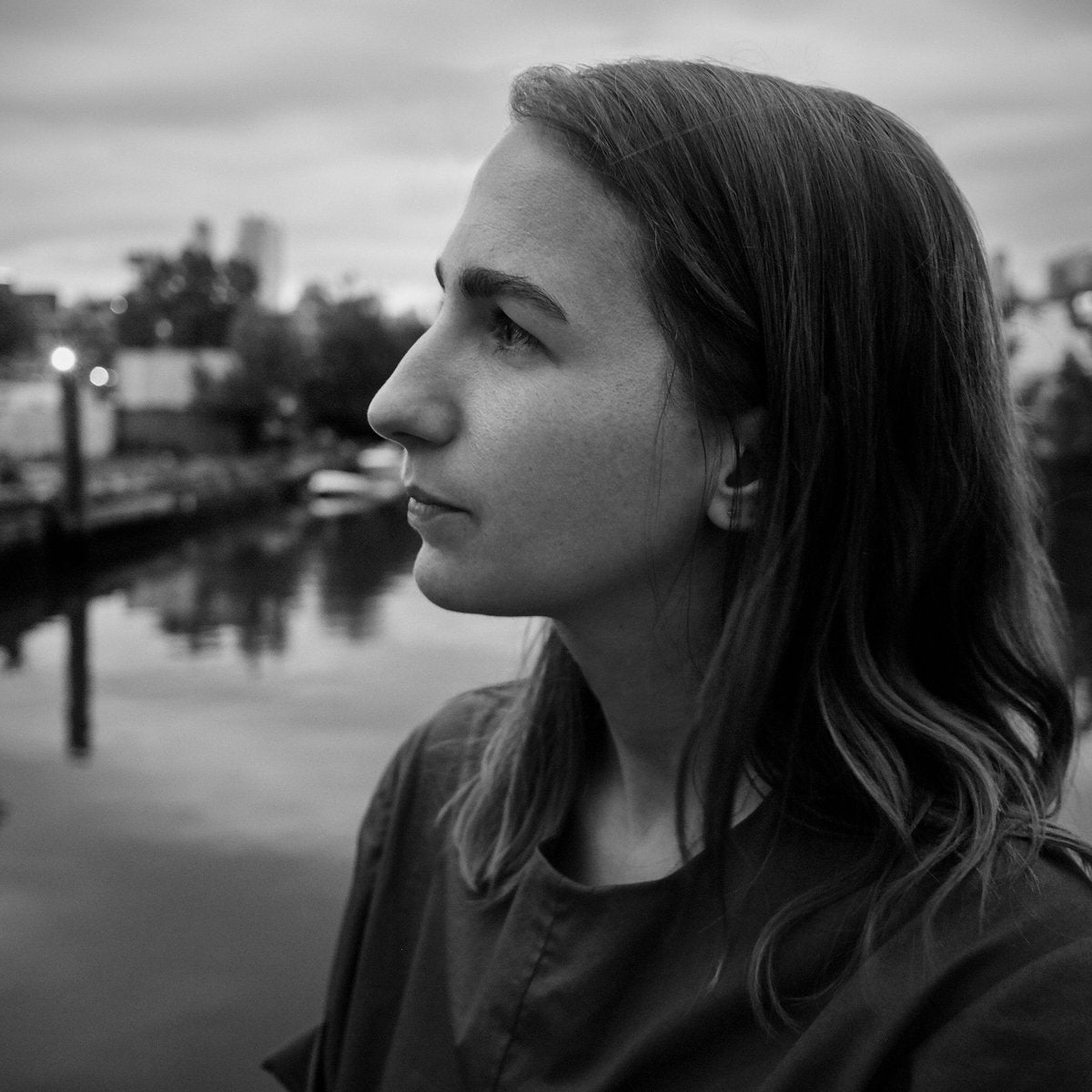 [Photograph by Bill Wadman]
NO.6 is the cool girl's wardrobe from head to toe and Kat Henning, Head of Footwear and Design Production, only solidifies this. Starting her career at Rachel Comey with a college internship, she's now the woman behind your favorite clogs. Kat shares her explanation of No.6's clog cult status and her favorite NYC spots in this 8-Ball Feature.
How long have you been designing footwear at No.6? How did you get started?
I could trace my interest in shoes all the way back to my high school job working at DSW in St. Louis Park, Minnesota, but my career really began with a college internship at Rachel Comey and my first full-time job doing production and sales for A Détacher (RIP). I have been designing and producing the clog and footwear lines at No.6 for 6 years. (No.6 owner and CEO) Karin trusted me to handle production based on my work experience and taste level only (I have a studio art degree and no formal fashion education whatsoever); it's been off to the races ever since!
Your favorite part about your job?
I am fascinated by the energy and architecture of work spaces, so visiting our factories and tanneries is the best part of my job! At No.6 I also handle the wholesale accounts for our clogs, footwear and bags, so my second favorite part is working directly with our clients (mostly women, all unique and inspiring people) and catching up during market. It is so easy to get in touch with anyone at any time via text or email, but nothing is ever as meaningful or productive as in-person conversations.
Your style icon?
PJ Harvey. I saw her open for U2 when I was 11 years old. Between each song, the stage went dark except for a single black light, which made her underwear shine through her tight black dress like an alien-green beacon all the way up into the nosebleed section, where my brain absolutely exploded.
[Photograph by Kalen Hollomon]
Your favorite designers?
DRIES VAN NOTEN (sorry for yelling), The Row, Lemaire, Comme des Garcons, and Prada are the big dogs. Margaret Howell, Bode, Robert Clergerie, Nicole Saldana, Hereu, Faris, and Anntian are all very special. On most days my outfits are at least 80% No.6.
How are the clogs made- from sourcing to the finished product?
We take great pride in making our clogs (and ready-to-wear) in the US, and we source domestically as much as possible. Every pair of clogs is handmade using old-world techniques, so each pair is unique and different. There is so much beauty to be found in quality artisanal products. Perfection is inherently impersonal.
Who/what you're currently listening to?
Jawbreaker/Jets to Brazil, Mitski, Lee Moses' version of "The Dark End of the Street," King Krule, The Clash, Tyler the Creator, Kitten Forever, Labi Siffre. The Replacements and Prince have my heart, always.
Favorite NYC spots- please share.
Clandestino / The Odeon / Achilles Heel, Aeon Bookstore / McNally Jackson, David Zwirner / The National Museum of the American Indian, Nowadays / Bowery Ballroom, The Joyce Theater / BAM, Film Forum / Metrograph, and the Ramble section of Central Park.