The 8 Ball: Lauren Haynes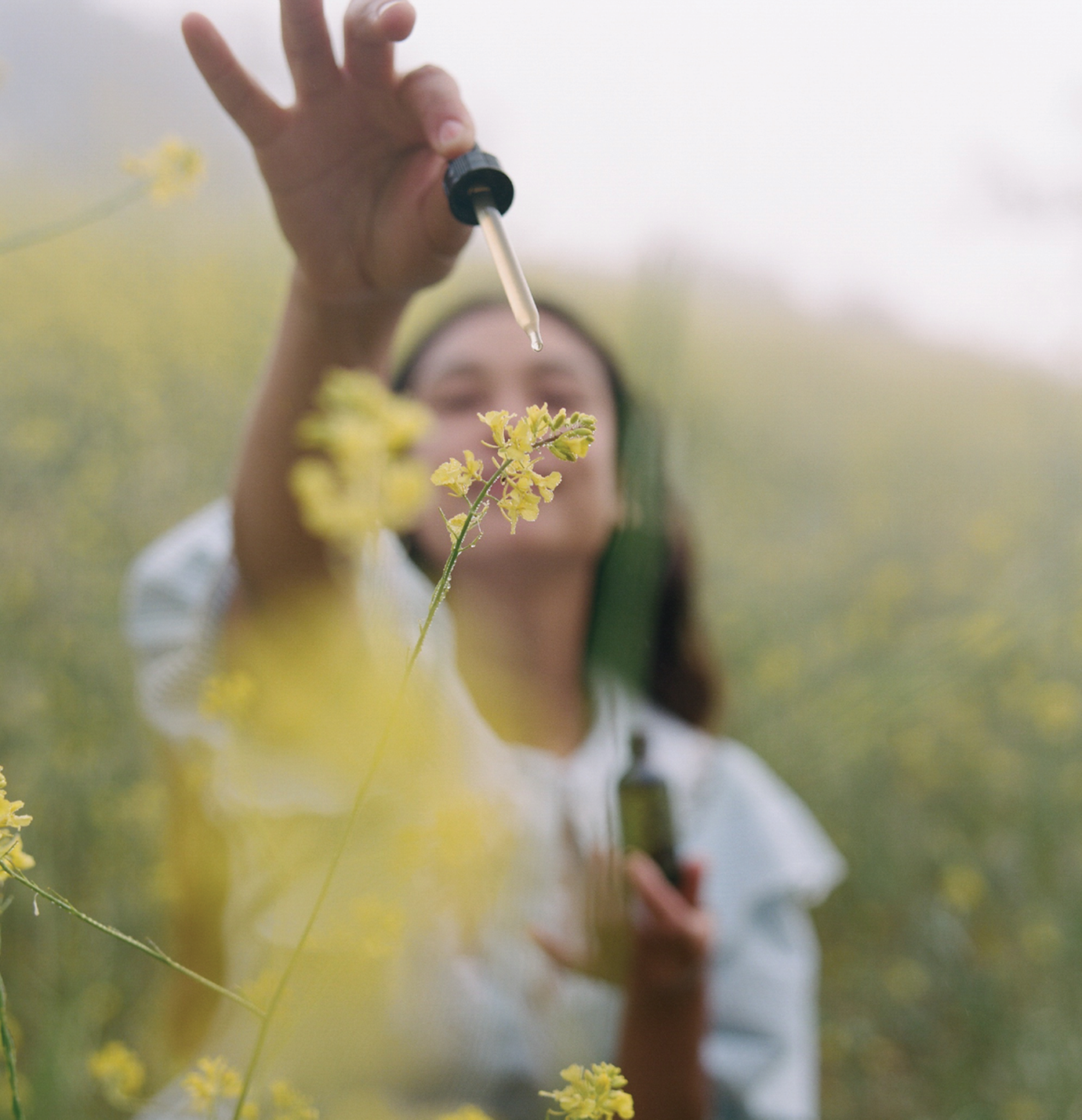 WOODEN SPOON HERBS: Lauren Haynes is a clinical herbalist and founder of Wooden Spoon Herbs, a collection of plant remedies that focus on gentle, full-spectrum healing. Sip on some Golden Cocoa, reap in the anti-inflammatory benefits and get to know the woman behind our latest addition to Apothecary.
Hi, Lauren! Can you please tell us what it means to be a clinical herbalist?
Hi Jaimie! Herbalism is a grassroots folk medicine, at its core. There is no official governing body in this country, no formal accreditation. If you make chamomile tea for an overactive mind, use ginger to soothe a stomach ache, or make elderberry wine, you have every right to call yourself an herbalist. There are many terms people use: folk herbalist, community herbalist, etc. The term "clinical herbalist" denotes someone who works as an herbalist in a professional setting, seeing clients in a clinic, or using clinical methods of assessment. I went to a three year herb school, which focused on a clinical path of herbalism. This means we ran a free clinic, and our education was tailored to working with herbs and people in a clinical setting. I use this term in my work to communicate that I have training in herbalism, and that I see clients one-on-one.
Why did you start Wooden Spoon Herbs?
I grew up in Tennessee, in the foothills of the Appalachian Mountains. When I started learning about herbalism, I realized so many of the famous western herbalism plants were the ones that grew wild in my region. I wanted to highlight this bioregional abundance, and show that there's a more rooted side to working with herbal medicine than clinging to the latest superfood trend. We are walking over medicine all the time. It's everywhere. It's absolutely magic. Plants I've seen every day since childhood are now some of the plants I turn to most for medicine. It's so important for me to teach people to recognize this, which I'm able to do via my brand and products.
Please talk to us about tinctures––what are they and how can they be used?
Tinctures are concentrated herbal remedies that are taken by the drop or dropperful. Imagine if I made a medicinal tea blend, but instead of steeping it in water, which has very little shelf life, I steeped it in a solution (called a menstruum in herbalism) that had a long shelf life, like alcohol or vinegar. Now imagine how strong a tea would be if you steeped it for a month. You would only take tiny sips. That's a tincture.
I like to take my tinctures all together in a little bit of water, but in a pinch I'll take them straight into my mouth. They can be used any way you want, in smoothies, over toast, it just depends on what you're taking and how good it tastes (WSH tries to make tasty tinctures). The dosage and frequency will change depending on the formula and desired outcome.
Your favorite herb(s) of all-time and at the moment?
Desert island herbs would be elderberry, ginger, holy basil, rose.
Herbs I'm digging at the moment are medicinal mushrooms, elderberry, red root, and then I would say non-herbal healing things like bone broth and manuka honey... Can you tell I'm staving off a cold?
Can you tell us about sourcing? What are the benefits of sourcing locally in the US vs abroad?
When I started Wooden Spoon, I was just gardening and foraging all my botanicals, and selling at the farmer's market. As we've grown, we've been able to develop really special relationships with farmers around the country to source our botanicals. The reasons/benefits for sourcing your plants locally vs abroad are the same as they would be for food you eat: lower carbon footprint, freshness, potency and flavor. Essentially, the farmer's market is where you want to get your seasonal product and your seasonal herbs. And you usually can! That was where I was first introduced to many of our farm partners, was selling at the farmer's market. And if you're thinking, "I don't have time," or, "then what?" then you can just buy Wooden Spoon Herbs products and know you're getting the highest quality herbs in your products.
How do you use Wooden Spoon Herbs in your day-to-day? Can you walk us through your day and night regimens?
In the morning, I usually make tea, so right now I'm drinking our soon-to-be-released Genmaicha, which is toasted brown rice with green tea. Then if I'm in a tincture-taking mood, I'll opt for the Mushroom Magic or Rose Colored Glasses.
My night regimen is simple. I love our Rama Hemp Serum as a day and night moisturizer, so I'll do that and take some magnesium powder from this new product we're working on. My boyfriend always uses our Tulsi Magnesium Spray before bed.
Please share a meal with us that you've been enjoying lately.
Every morning for the past few months, I've been making rice farina, which is like cream of wheat but made from rice. I'll add two tablespoons of flax meal, a scoop of plain grass-fed collagen powder, some grass-fed butter and a little fresh maple syrup from a farmer I love. I have been evangelizing to anyone who will listen about this porridge!
What small steps can we all take to incorporate more plant medicine into our lives? Any advice?
Learn to identify three plants that you see every day. Recognize your food as plants, and think about their life cycle as you eat them. Find one plant you want to work with and use it in all ways you can think of: as a tea, as a tincture, in the bath, under your pillow at night. Really start forming the connections and relationships that make herbal medicine so meaningful.