The 8 Ball: Cecilia Bordarampé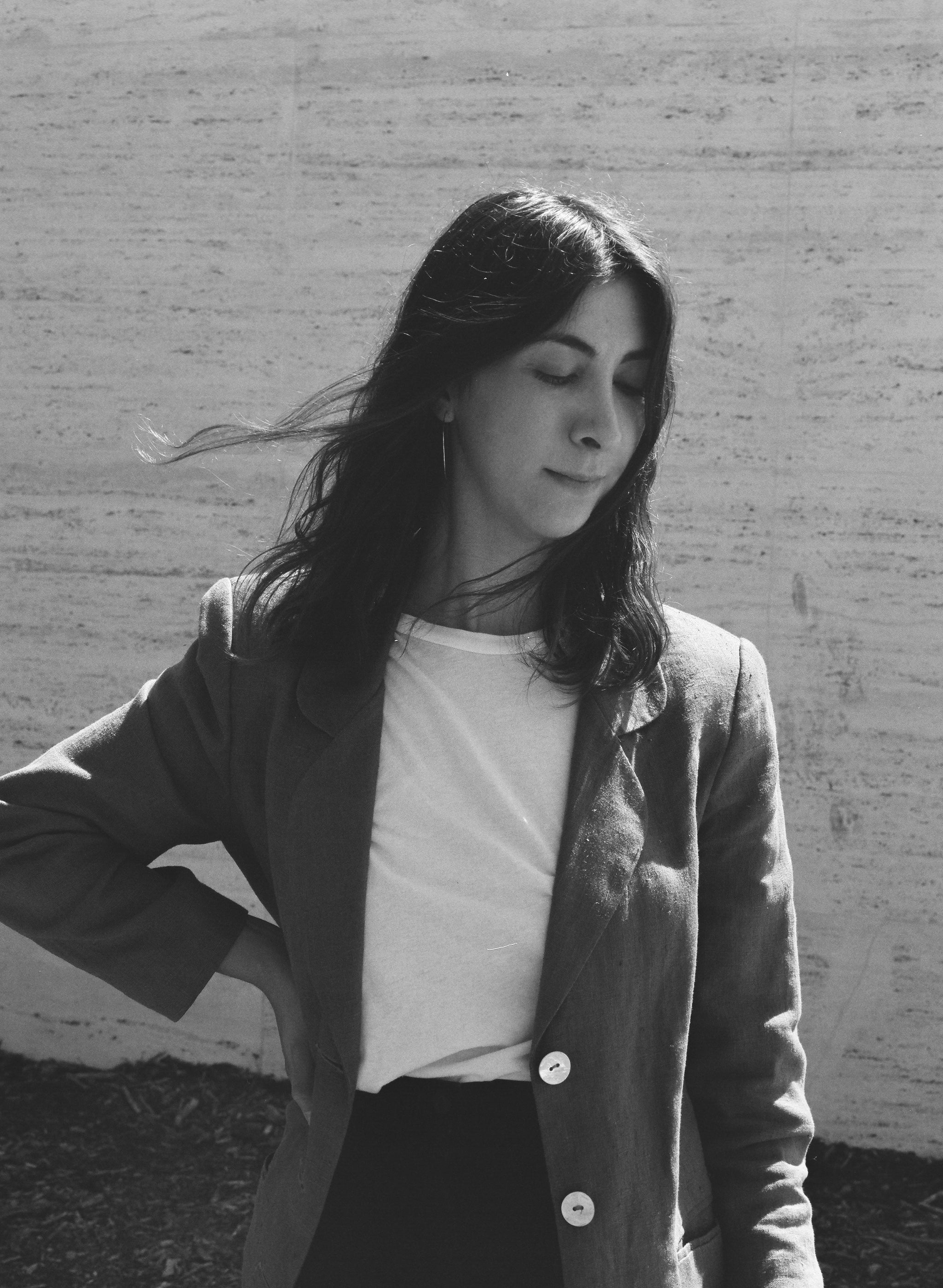 Photograph by Nastassia Bruckin.
ARE STUDIO: Cecilia Bordarampé gives us a pared-back approach to the things we carry. Think minimal and timeless leather bags made by hand in Los Angeles, California. Today we look at Cecilia's favorite spots in LA along with why minimal waste is so important at Are Studio.
Who is the Are Studio person you create for? Do you always have someone specific in mind?
I don't typically have a specific person in mind, since I believe that the aesthetic we present can be embraced by many different people with varying styles and perspectives. That being said, a person who appreciates subtlety and minimalism in design is one to which we relate. Given those identifying characteristics, our bags are able to compliment someone's daily life, easily transcending from day to evening.
Can you describe your personal style?
I enjoy a certain amount of ease and comfort with what I wear in the day-to-day, but enjoy elevating that look. My overarching clothing aesthetic is at the intersection of classic menswear with feminine silhouettes and softer fabric choices. I get there by mixing unique vintage finds with pieces from designer friends of mine whose work I love.
Your go-to uniform that you feel the most 'you' in? What bag are you wearing with it?
My Levi's, a cream-colored button-down silk blouse, Martiniano shoes, with an Are Studio Cortina bag in Dust.
Can you speak to minimal waste during production at Are Studio and why that is important to you?
All leather hides are unique shapes, so it can get tricky cutting more geometric pieces from an organic one. However, we work closely with our factory which has an expert cutter on staff who has been working in the business for over 30 years, ensuring the least waste possible and while keeping this in mind during the designing phase, as well. He knows exactly which parts of the hides are appropriate to use and which need to be considered scrap, while making the absolute most from the material. We then give those scraps to a company that recycles them, so in the end, all parts of the hide are allocated. This is important to us not only as a smart and sustainable business practice, but we also avoid contributing to a larger waste issue in manufacturing these days.
Your favorite spots in Los Angeles? For fun, for food, for coffee/tea, etc.
Cookbook market, Silver Lake reservoir for walking and reading a book in the park, Il Cafe near our studio for their iced matcha lattes, various Goodwill spots around town for thrifting, and Hennessy + Ingalls for browsing through art and design books.
How did you start designing bags?
It all began from a personal need - at the time, I couldn't find a bag that was somewhat understated and void of a lot of extra hardware, so I decided to make one for myself and it took off from there!
What does a typical day look like for you at this moment?
I start the day with some quiet time for myself, which includes meditation and cuddles with my dog Zelda, usually I swing by Cookbook for some breakfast or lunch fixings and then head to the studio. I like to work into the evenings since I find I'm most productive in the late afternoon/evening and then I might meet up with a friend for dinner and wine to end the day.
What does minimalism mean to you and how does Are Studio fit into that meaning?
Minimalism to me involves a level of simplicity and paring down to essential parts/pieces while leaving out the extraneous. This is the concept behind designing for Are Studio and ultimately, the styles I include in each collection are ones which fit that aesthetic definition. These ideas also extend into other areas of my life, whether that be my home, clothing choices, or frequent need for intermittent social media breaks :)