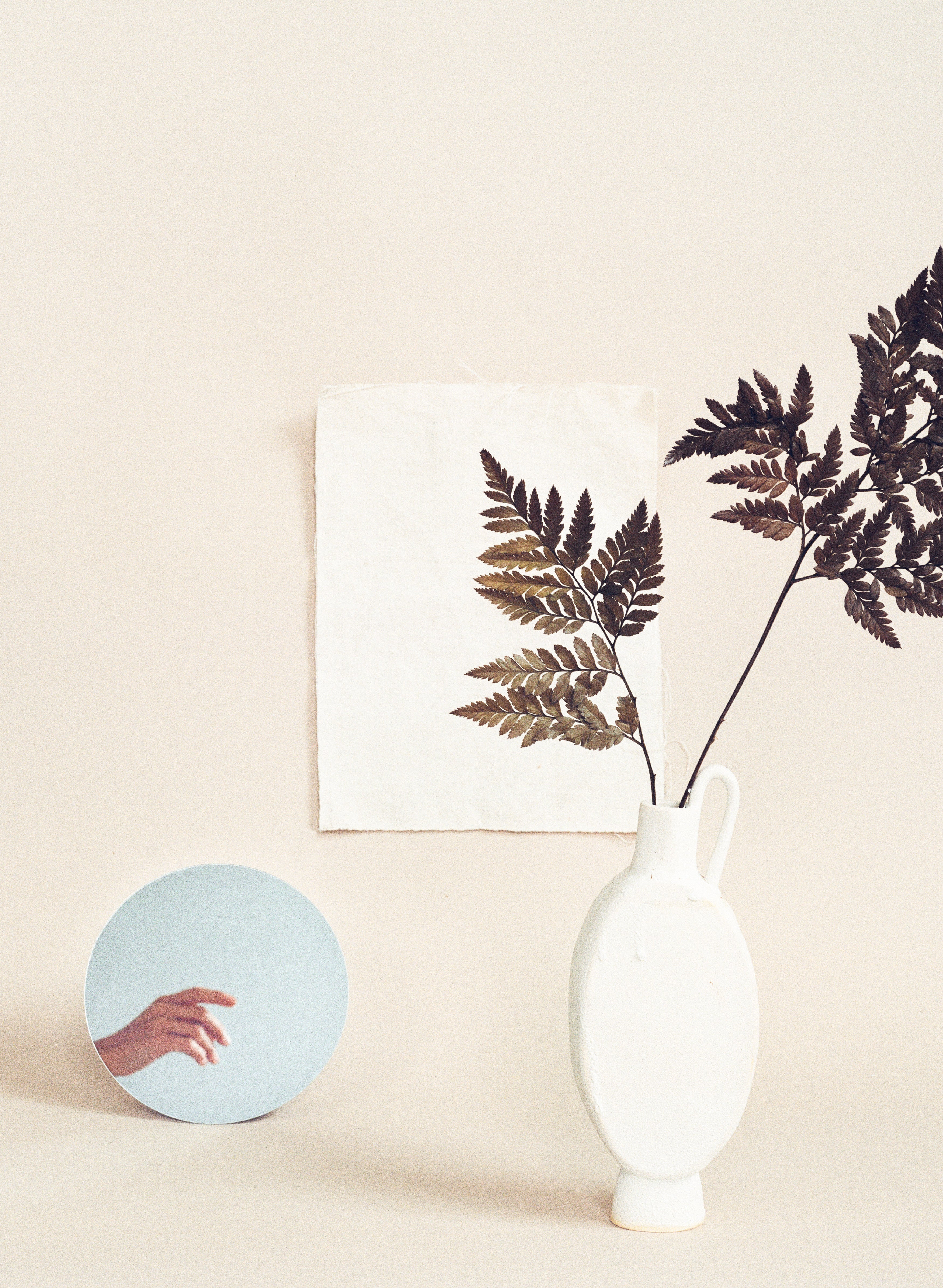 Keeping the spirit of supporting local in mind, Covet + Lou has collaborated with Erin Heath, the owner and creative director of Boston based Forêt Design Studio. Two special arrangements will be at home in our shop for the Holiday season. We spoke with Erin about Forêt's signature style and what she hopes her arrangements evoke in others.
What do you hope your arrangements evoke?
A sense of awe, discovery, and moment of stillness... a pause to enjoy nature.
How did you get into floral design?
Nature and getting creative has been at the core of my interest. As a child, I chose summer art classes rather than soccer or ballet. I spent time building forts in the woods and lifting rotten logs to find salamanders. It felt only natural to translate my degree in painting and sculpture into floral design. It's where I combine my two favorite things: art & nature.
What's currently inspiring you?
My new landscape... my mister and I recently made the move out of the city and are now officially Cape Cod residents. The smell and texture of the air out here is different-- damp and encompassing. The wind, the earth, the sky (so many stars!!) are reawakening my childhood curiosity. This new spark is pushing me to explore... to create for the sake of creating. To make for the sake of making. This, for me, extends far beyond flower arranging... it expands into herbalism, learning natural dyeing techniques, collecting seeds of native flora and scattering them about our land. What's inspiring me is exactly what surrounds me. I want to delve deep into the present moment and find gratitude.
Would you say that Forêt has a signature style?
Absolutely! A loose, yet intentional style that utilizing a spectrum of materials-- Foret's floral recipes are like a mole!
You're local! Your favorite Somerville spots you'd like to share?
I loved living in Somerville for 12 years and now enjoy making weekly trips back to hit up my fave digs and visit friends. Field & Vine, hands down, is my number one. Sitting at the bar under the vine installation(which I helped create) enjoying the always changing menu, paired with a glass of wine is my heaven. Vinal Bakery, which specializes in homemade English muffins, is the newest addition to my list-- the G.O.A.T. sandwich is killer! There are so many more great options for dining, including Rebel Rebel, if you're really into natural wines, like I am. But after all the libations and out-of-this-world menus, I like to hit up the Training Room. Their OG location on Elm Street is my go-to.