Wooden Spoon Herbs Sparkling Apple Spritz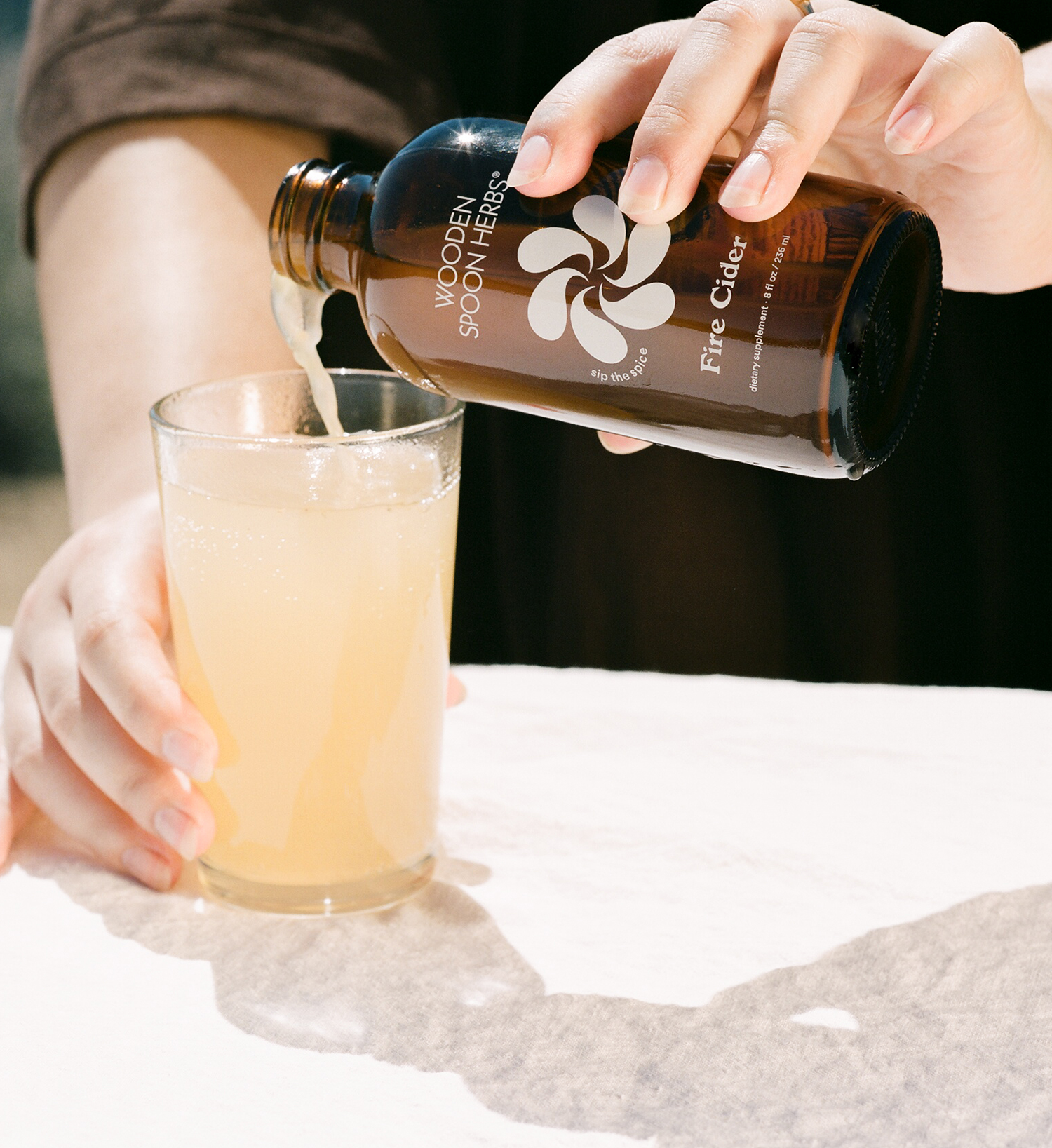 Happy Spring! While the April blossoms are at their peak, we wanted to create something tart, sweet, and a little spicy to get us prepared for the changing of the seasons. A drink that will lift your spirits and support your digestion as the weather begins to warm. Enter the Sparkling Apple Spritz, starring Wooden Spoon Herbs Fire Cider, Rose-Colored Glasses and Mushroom Magic tinctures. This tonic is the perfect afternoon pick-me-up, and an ideal companion for a midday stroll as you take in the local flora, enlivened by the promise of sunny days ahead.
YOU'LL NEED:
Wooden Spoon Herbs Fire Cider
Wooden Spoon Rose-Colored Glasses tincture
Wooden Spoon Herbs Mushroom Magic tincture
Sparkling Water
DIRECTIONS:
Grab your favorite glass and fill it with ice.
Pour in sparkling water.
Add 1-2 tsp of Fire Cider
+ 35 drops (1 dropperful) of Rose-Colored Glasses
+ 35 drops of Mushroom Magic
Stir and sip in bliss!