The Rambler: All Hail Jane Mayle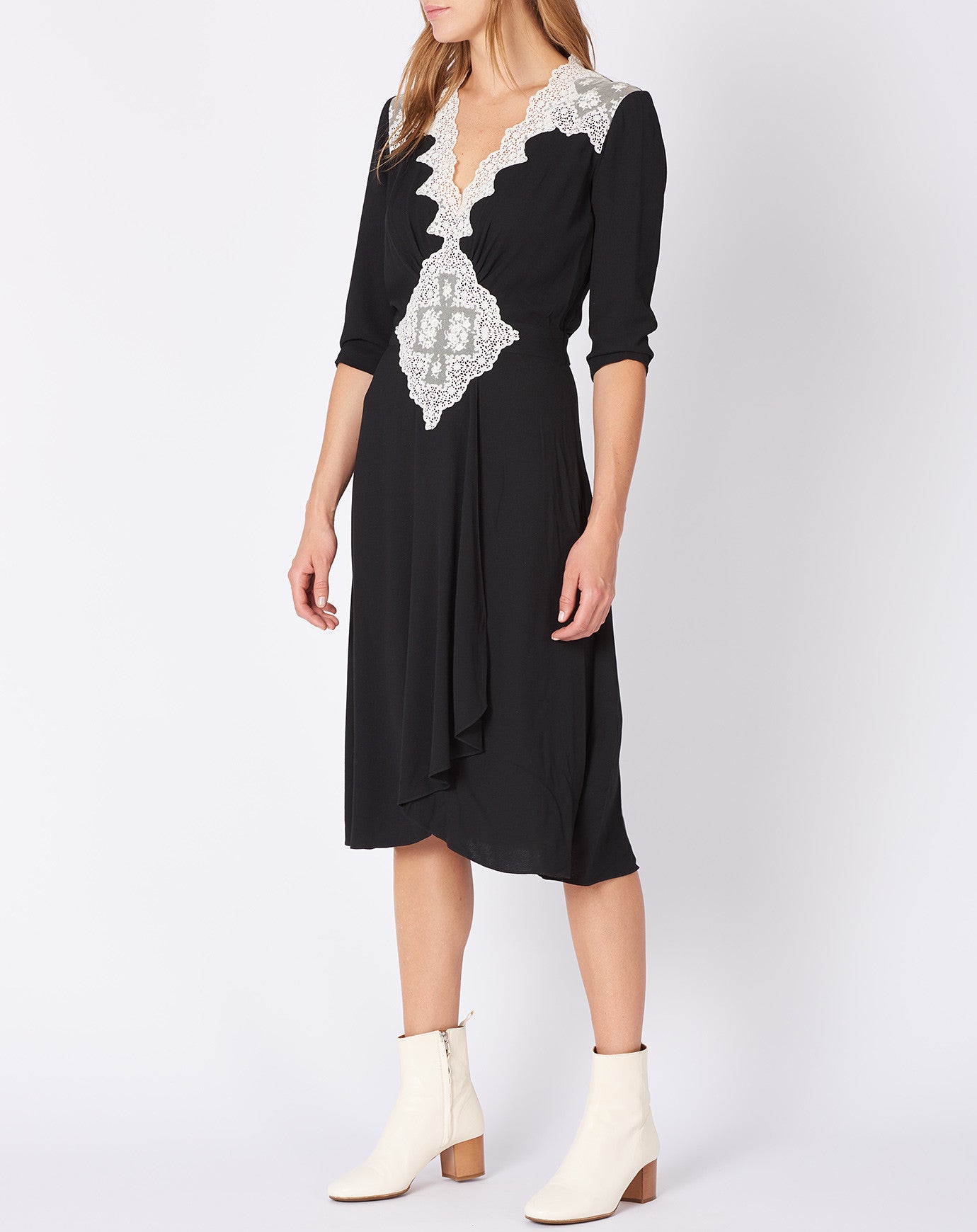 My love affair with Jane Mayle began almost as soon as she launched her line in 1999. At that point in my life, I was fresh out of business school and landed a pretty decent gig at a small management consulting firm. With my first taste of financial independence and modest disposable income, I was able to indulge my inner fashionista. My go-to spot to learn about up-and- coming designers and general ogling was Louis, Boston, which also happened to be my first employer out of college. This is where I first discovered Jane's feminine, fluid, and whimsical style. There was a romantic quality to her pieces, particularly in the blouse department, but you never felt that her collections were stuffy or took themselves too seriously.

My first Mayle purchase was a beautiful printed lemon yellow blouse in silk. It had a fitted waist, gorgeous fabric covered buttons, and was dotted with her signature cameo logo. I loved this piece because it introduced me to the world of print, influencing my future sartorial choices for years to come. I would still be in possession of this top if I hadn't worn it to the point of no return.

My second acquisition came from the Mayle shop, which used to be located on Elizabeth Street in Nolita. It was a tiny but sweet space that perfectly showcased her collection. Every time I traveled to New York City, I always made it a point to drop in to see her wares. On one particular visit, I bought a pair of cherry suede platform peep toe shoes, reminiscent of the 1950's. They were just the right antidote to combat my mostly black shoe wardrobe. Unfortunately I am no longer able to wear these gems (thank you very much, pregnancy) but I am saving these in the hopes that either or both of my twins will appreciate them as much as I.

To the dismay of many, Jane shuttered her line and closed her shop in 2008. But now in the fall of 2016, she's back with a vengeance. Resurrecting her iconic silhouettes, she has spared nothing when choosing fabrics, incorporating details, and developing prints. Her legion of fans couldn't be more thrilled, and Covet + Lou is very fortunate to be a part of this relaunch.