The 8 Ball: Ozohu Adoh, Epara Skincare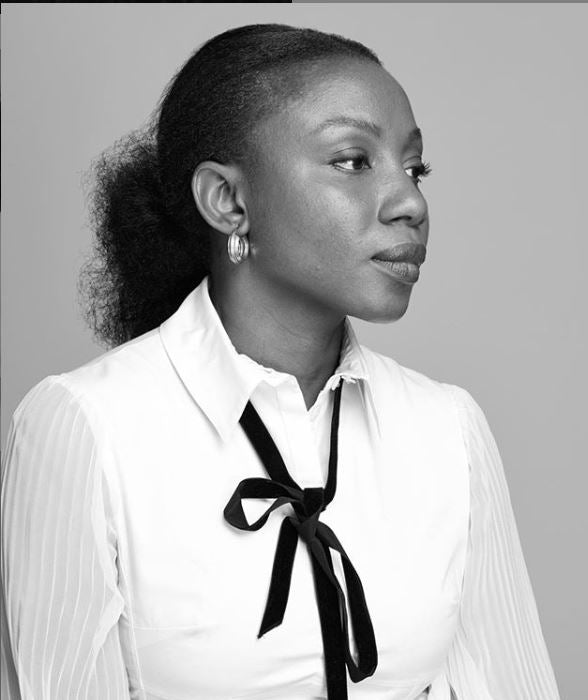 Epara means "to cocoon oneself" in the Nigerian dialect of Ebira. Epara skincare products wrap, or cocoon, you in all-natural luxury. Founder and CEO, Ozohu Adoh, tells us why Epara was started, some of the inspiring ingredients in building the line, her recommended skincare advice, and more in today's 8-Ball feature.
Can you please share how Epara came to be?
I started working on Epara because I had struggled to find products that catered to my particular needs after suffering from a difficult to diagnose skin condition for a very long time. I thought to bring together three core ideas – the historical use of African botanicals, the scientific premise of their efficaciousness and an ability to produce the products sustainably.
How does the Epara line address skincare needs for women of color?
First, it addresses an emotional need - the knowledge that they are valued and worthy of having their particular needs addressed and catered to in a well-considered manner. Secondly, common issues like hyperpigmentation and dryness in darker skin tones present differently. Dryness leads to visible ashiness and tightness in the skin; hyperpigmentation in darker skin which is caused by the overstimulation of melanin takes so much longer to dissipate compared to lighter skin tones. Epara's formulation principally addresses these key issues amongst others in all its formulations. Our hyperpigmentation actives treat affected areas without altering the skin's basal melanin levels. So, hyperpigmentation is treated without the typical skin-lightening effect we see in many products targeted at women of colour.
How are ingredients sourced? Are there any ingredients that have been particularly inspiring to you while building the line?
Over 90% of our ingredients are sourced from countries all over Africa. The base ingredients and actives are derived from African botanicals. A lot of the ingredients have been truly inspiring. The intelligence of the Plankton Extract active which targets only over-stimulated melanocytes; the versatility of the Moringa oil from Kenya especially seeing the hard work and dedication of the Co-op members who produce the oil is humbling and the elegant fragrance of the Sandalwood from Tanzania is beautiful.
Is there one product you believe everyone should start with when transitioning to a natural + organic skincare routine?
I believe the cleanser which is typically considered a functional product is vitally crucial in achieving balanced skin. I would advise that one's current cleanser is examined to ensure it is not over-stripping the natural oils on your face. And if it is, I would recommend trying either our Cleansing Lotion or Cleansing Oil as entry into the range.
What have you learned about skin care since starting Epara?
I have learned that more is not always the best. It is better to streamline your routine and gently layer on products to find what combinations work best for you.
The best skincare advice you've received or want to give to others?
Stay away from synthetic materials as much as possible. That was one of the key impetus that led me to start Epara.
Can you tell us about the Moisturizing Face Cream and the Brightening Night Balm? Who will want to use these in their AM and PM routines?
The Moisturising Face Cream is a rich hydrating cream most suitable for dry skin. The aim is to deliver hydration to make your skin comfortable i.e. avoiding tightness and treating areas of hyperpigmentation. The Brightening Night Balm is a silky smooth balm that melts into the skin and repairs the effects of rigours the skin has gone through during the day whilst delivering a concentrated treatment for hyperpigmentation. And as is true for most Epara products, a little goes a long way.
We truly love the meaning behind the word Epara. Can you please share why you chose this name?
In choosing this name, I wanted to evoke the idea of being wrapped in luxury, the feeling of being cared for. Despite using the products these past years, there is always a feeling of sumptuousness I get when I use the products, when I see them and when I touch them.