At Home: Emily L'Ami, Founder of Bodha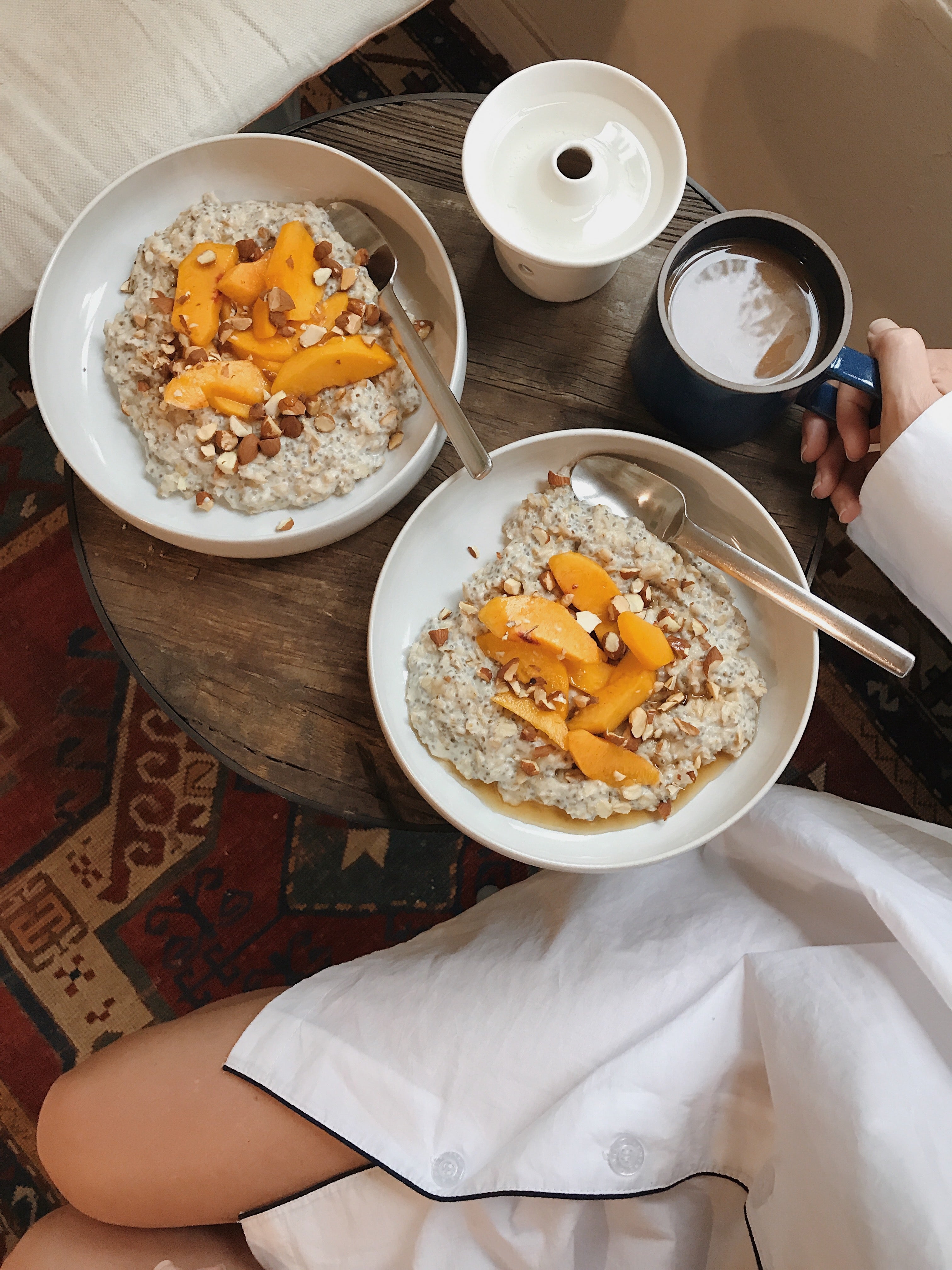 At Home is about self-care. We're asking some of our favorite people what's keeping them well.
Where is home for you right now?
Los Angeles, California
What are you doing to keep yourself calm?
I read a story about the practice of befriending a tree the other day and it's really stuck with me. Now on my daily walks I'm looking at every tree a little closer trying to decide which one to attempt a deeper connection with. Just noticing the trees, their different barks, their shapes, & their smells is calming to me.
What are you watching / reading / listening to?
Like everyone right now I'm trying to learn as much as I can about Black history. I'm from New Zealand and feel even further behind on understanding the dynamics shaping the America we find ourselves in today. I had watched I Am Not Your Negro but now I'm reading the book version which I'm finding so helpful because there's so much weight in every word James Baldwin chooses. And for some light relief I'm re-watching Party Down - if you've never seen it & feel like having a laugh at the L.A. cliche it's pretty spot-on.
How have you been using scent to create a certain mood at home?
I like to use scent to mark transitions in my day, which is especially helpful right now when time feels so fluid. I use our Refresh incense as I go about my morning rituals, Ground incense to mark the end of the work day, and then I diffuse some Calm Ritual Oil when I'm getting ready for bed.
Are there any other ways scent has become more special during this time?
This year, more than any other, I feel so excited about the blossoming of every flower. As we started to move into spring there were the orange blossoms, then the jasmine, and now after some serious heat the magnolias are in bloom. Everywhere you walk there are clouds of invisible scent. It never ceases to amaze me that plants go to all this effort to create these incredible scents and we get to just walk around and enjoy them.
Who or what are your best resources you find yourself turning to stay well during this time?
My consistent pyramid of calm over the past few months have been the ocean, dancing & meditation. Basically anything that helps get me out of my head and into my body. I particularly love Jeff Kober's virtual meditation meetings and doing some 'happy hippie' with Ryan Heffington.