Covet + Lou Model, Alexis Manson, on Beauty & Skincare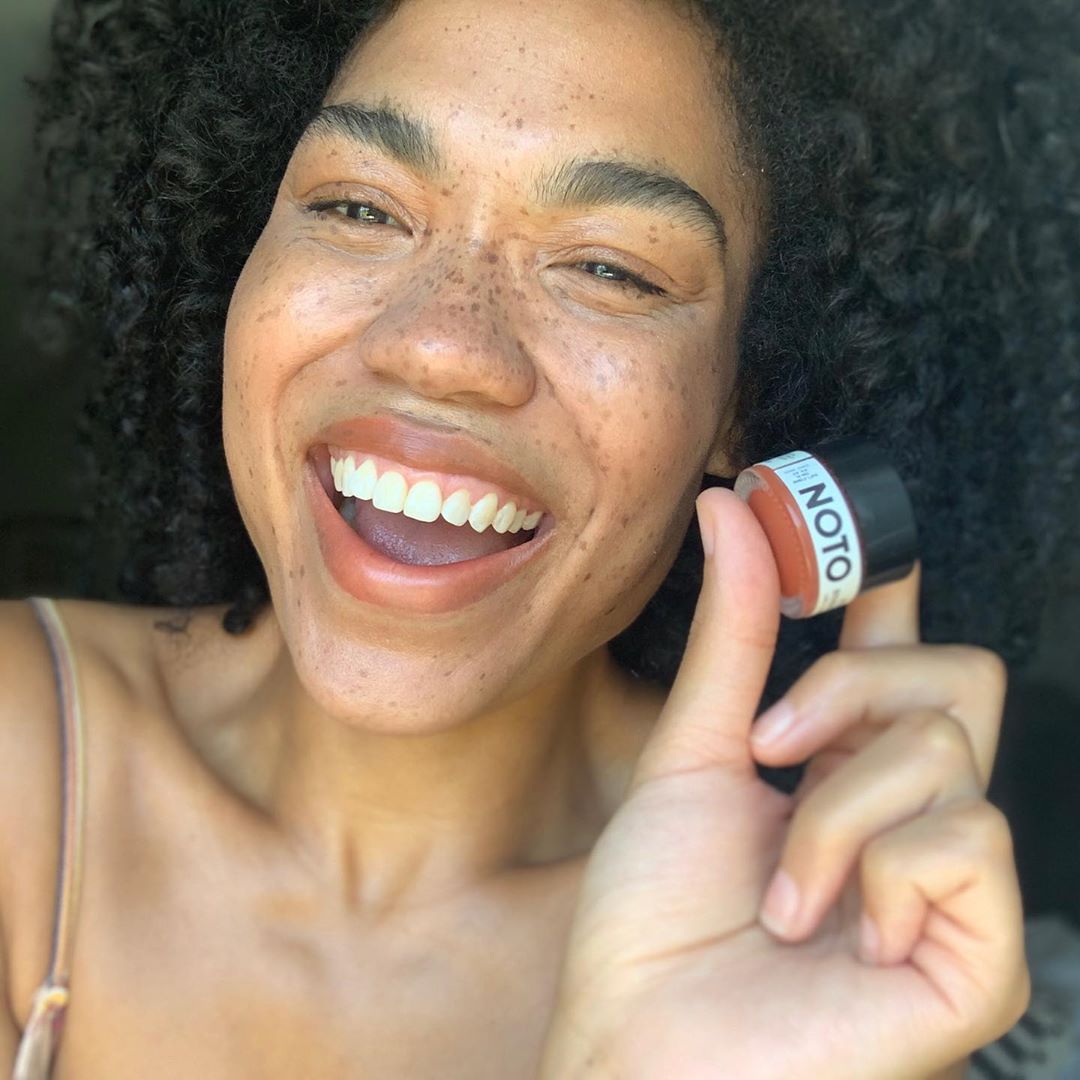 We've admired Alexis Manson from the start. She's graced our website and our blog before, and now, we feel grateful that she is sharing her thoughts on beauty & skincare with us. Read on to see her top picks from Apothecary and what she does to elevate her beauty and skincare in her day-to-day.
There is so much more to beauty or skincare than the products that we put on our faces. The products we choose are obviously important, but we believe that food and lifestyle play a huge part too. What are some of your practices, outside of the products you use, to elevate your beauty and skincare?
What you put in your body is critical to gaining and keeping your skin looking glowy and youthful. I drink lots and lots, and I repeat, lots of water throughout the day. Water is a key ingredient in keeping your skin hydrated. I also take two tablespoons of Irish Sea Moss gel. Irish Sea Moss is first and foremost packed with Fiber, Vitamin K, Calcium, Copper, Riboflavin, Folate, Iron, Magnesium, Phosphorus, Zinc and Manganese and so much more. So besides getting key vitamins in your body it is also a great skin protector; nourishing and maintaining hydration in the skin. I also drink ginger root tea with cinnamon twice a day. I am also a pescatarian; I tend to eat wild-caught salmon twice a week. Salmon is rich in Omega-3 Fatty Acids. Lastly, I am huge on guided meditation. Keeping the stress level down is crucial for skincare, well at least I believe so.
Something you have learned about your skin?
I learned my skin is naturally dry and very sensitive. I always tell my friends to test out clean beauty products on a little area on my skin, it will tell you the honest truth. Most products cause me to have breakouts and red irritated patches, especially around my nose area. I'm so glad I found brands such as Noto, EPARA, and Ex Prunis. They will remain my go-to products. But with that said, I am always open to trying new products, I have become a clean beauty fanatic. Giving reviews about products especially because my skin is naturally dry and sensitive could really help the next person find products that really work for them, the clean way!
What do you do for yourself and your skin when you want to feel extra pampered? I'm thinking of times when our skin needs a little extra TLC.
I do an Irish Sea Moss gel mask and let that sit on my face for 30 minutes and rinse with cold water, yup I said it, cold water. I want to make sure to lock in all those nutrients into my skin. I also light candles and play meditation music while I apply the mask and wait for it to work it's magic in my skin.
Your top three, must-have Apothecary items from Covet + Lou, and why?
My top three must-haves!
Noto Deep Serum oil is my entire life...literally. This product really makes my skin feel vibrant and helps me keep my youthful look.
I recently tried EPARA Moisturising Face Cream mainly because it was a black-owned company and I needed to add one more cream to my mainboard. THIS PRODUCT IS LIFE (Yes all capitals). I apply my Noto Deep Serum and do the ice treatment and then I apply either the Noto Moisture Riser Cream or EPARA Moisturising Face Cream and it leaves my skin feeling glowy, hydrated and sooooo smooth! I am a firm believer in these products. It will also last you a long time, a little goes a long way!
Lastly, because I don't wear foundation I enhance my cheeks, lips, and eyes with a one stop product. I either use Olio E Osso Balm No. 3 or Noto Multi-Benne Stain Pot in Ono Ono. I'm such a simple gal so having a product that is a one stop shop is really important for my lifestyle.