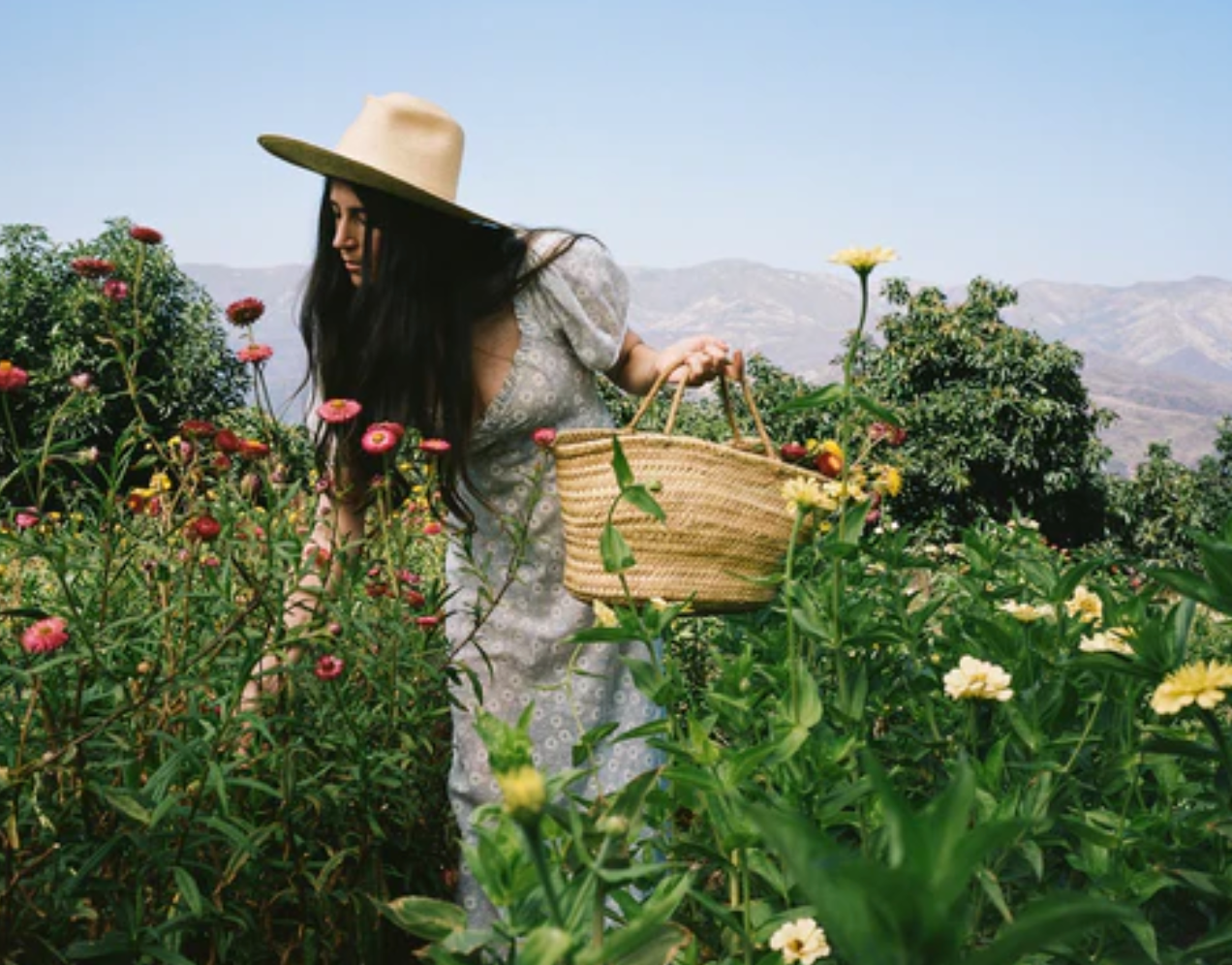 Every year we look forward to our cookie delivery from Loria Stern. Organic herb pressed shortbread cookies that are just as delicious as they are eye catching. This year we are excited to expand our offerings from Loria with her Orange Blossom Granola, perfectly floral and sweet Rose Cocktail Cubes, and flakey Flower Salt. Talking all things food with Loria below... enjoy. Image: Loria on film by Jason Tippet.
A favorite meal you have eaten recently?
I just attended the Ojai Food & Wine Festival where I ate so much food but a highlight dinner was by Jon Yao who is the head chef at Kato in Los Angeles. It was delicious, elevated, creative and light.  Otherwise, I am loving cozy roasted vegetable dinners from recipes in my cookbook!
A gardening moment that made you really happy in the past few weeks/months?  
When I noticed that arugula is currently growing freely in my backyard garden! It must be a volunteer from Spring's arugula but it's always a nice surprise to have edible greens growing when I didn't intentionally plant them.
Favorite edible flower you grow in your garden? 
That's a very difficult question to answer, but I'm loving sunflowers at the moment-- they're so bright and happy.
You made a cookbook- congratulations! What cookbooks would we find on your top shelf?  
Thanks so much! I love the book "The Joy of Cooking"- it's old school and taught me how to cook everything. Otherwise I'm loving the cookbook India and of course my cookbook as I don't have all the ingredient amounts memorized.
A breakfast you could eat again and again and again?
Any baked good. Let's be honest, they're my ultimate weakness!
Your dream fancy dinner outfit from Covet + Lou?  
I'd love to wear this dress on top of this turtleneck with these matching leggings underneath-- so cozy, chic yet comfy. 
Your dream dinner guests?  
My friends and family :)
Something you're looking forward to this Holiday season with Eat Your Flowers?  
There is so much excitement to look forward to-- I am most looking forward to baking our special pies. They're so fun and always brighten up any holiday table.