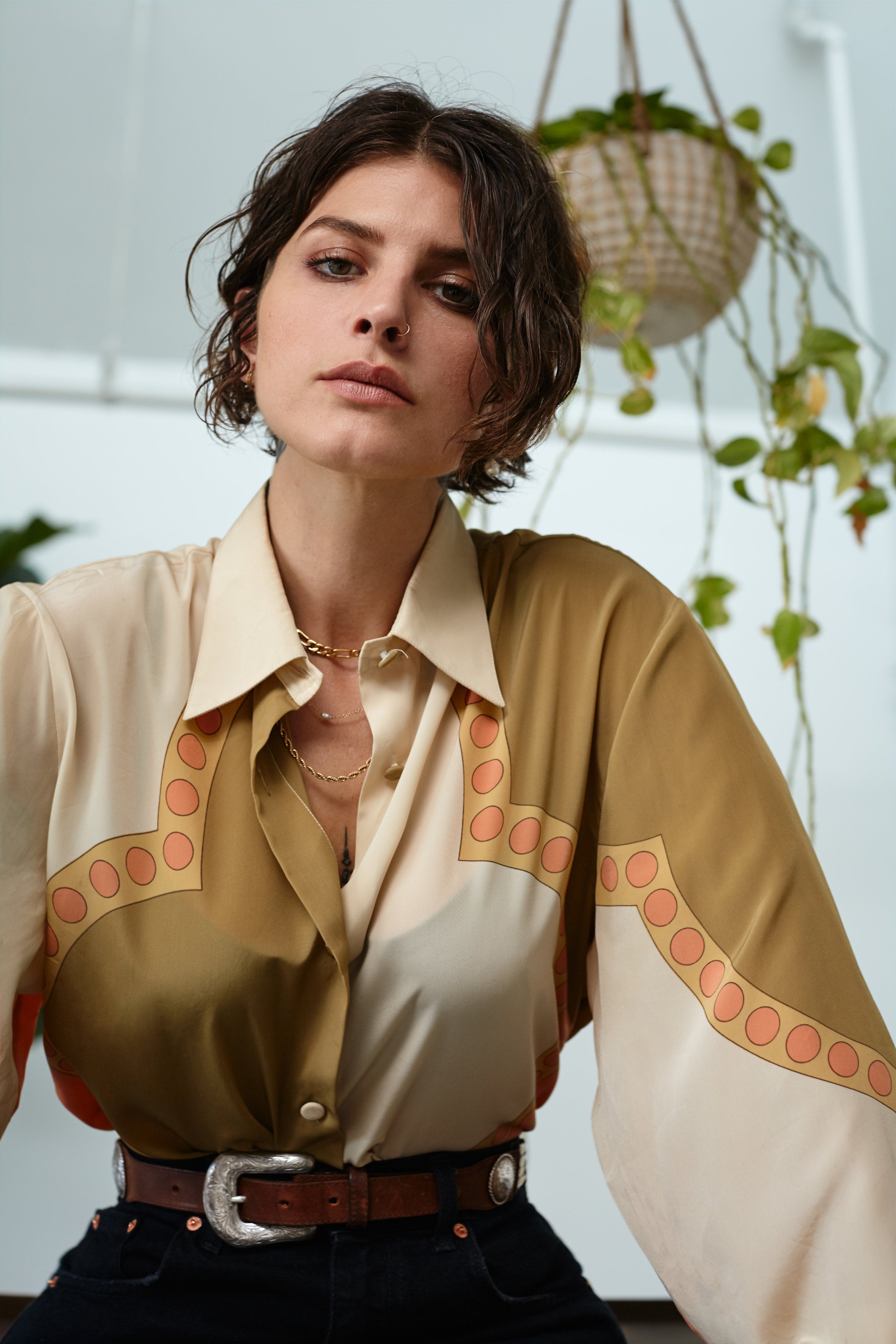 Photograph by Isabella Behravan.
GLORIA NOTO: Noto is Sicilian in origin, meaning noted or notorious. Today we're taking note of changes in the beauty industry, skincare tips, and the admirable morning routine of Gloria Noto, founder of Noto Botanics. Gloria started her namesake line with intimate experience in the beauty industry as a makeup artist. She emphasizes not only looking good, but feeling good. Void of any chemicals or fillers, Noto is multi-use, organic, gender fluid, natural, and minimal.
What does your morning routine look like?
It depends - but generally it involves me burning some sort of incense or resin - I love clearing out my space with smoke to open up the day to new energy - Then I make a matcha that holds adaptogens, nut milk, collagen, etc, which brings in a lot of added benefits to my morning drink - if I am doing really well, I will meditate and then journal. I always include some sort of body movement, either dancing or a weighted work out - and of course playing with my Puppy Mio!
What's one item that is a must-have in your skincare collection?
My Deep Serum. It acts as the best moisturizer I have ever used, clarifies my skin, and can be used in the hair when I only want to bring one item around with me.
What has been the biggest change in the beauty industry from when you started your career to now?
Seeing brands embrace inclusivity - I never saw diversity within the faces of natural cosmetics, and now I am seeing that everywhere - that ethos has been the cornerstone of NOTO since day one.
Why is sustainability important to you, and how do you incorporate this into your brand?
Its important to me because it has to be and should be for everyone. Not thinking of this is an injustice to the planet. It should be considered in everything we do, and is considered in as much as we can have control over at NOTO.
Any advice to women trying to start their own brands?
One step at a time, really love what you are trying to do because you'll need to connect to that often, and find a great team to delegate to :)
What does the future look like for Noto Botanics?
We are opening our first flagship store in the fall. This is a huge step forward for NOTO and one of more to come in the longer future.
What's the best skincare tip you've ever received?
Be a kind person. It's the best beauty secret.
Finally, what does your nighttime routine look like?
The only thing that stays consistant within that is taking my night time supplements and drinking a lot of water. Otherwise it varies from night to night depending on my mood, how tired I am, if my partner is staying over, or if I go out :)