The 8 Ball: Lauren Willson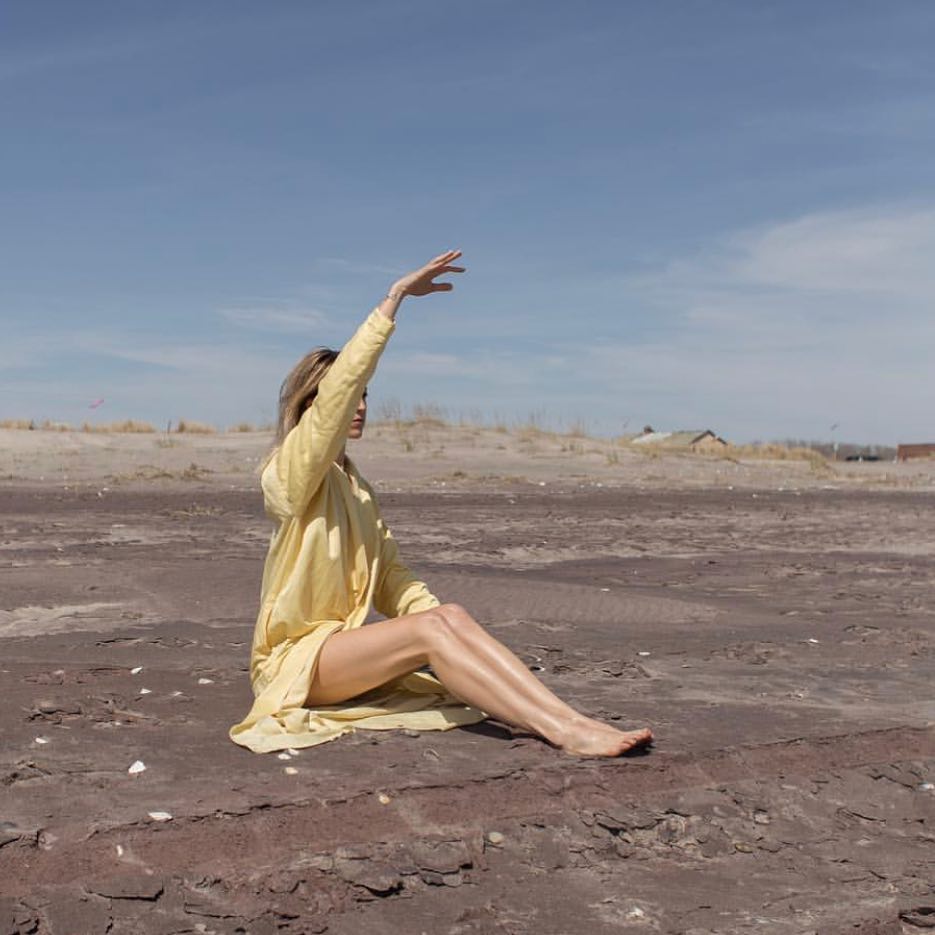 Photograph by Danielle Alprin @laurensallpurpose
LAUREN WILLSON: Lauren's All Purpose Salve is for when you need a tender touch. It's a healing, earthy, and protective multi-purpose salve that can be used all over the body, including face and hair. Meet the lady behind the 9 ingredient salve that we cannot get enough of.
What does your morning routine look like?
It honestly varies… I get up sometime between 7-9 am. I'm dogmatic about allowing myself to sleep 8 hours. I love listening to Louise Hay's Morning Meditation or the Blessing of the Energy Centers. I also have water with ACV.
What's the best piece of advice that someone gave you when you were beginning your brand?
To think long and hard about the "North Star" of the brand. Lauren's All Purpose is "We Give a Tender Touch." If something doesn't adhere to that principle, I say no. Also, that no one knows what they are doing :)
Do you plan on expanding LAPS and introducing new products?
Yes! There are three new products coming this fall— Lauren's All Purpose Serum, Lauren's All Purpose Salve scented with Vetiver and Rose, and a candle!
What's one item that will never leave your skincare routine?
Besides Lauren's All Purpose Salve… I like to steam my face at least 1x week with dried calendula and rose. Then I strain the rest of the steam water into a bath. It's a full body floral embrace.
Seeing that you were once a line cook at an organic restaurant, do you have any food recommendations for clear, healthy skin?
I will also add that as a Columbia Nutrition grad school drop out... Eat intuitively! Every body—in the anatomical sense—is different. Eat what you're craving. Not sugar, obviously, but real food. Sugar isn't food. Fast food isn't food. The thing that nourishes me the most is white rice. What is your body, or perhaps your skin, really asking for? Take a quiet moment to ask them. Masha Teas makes a skin tea with burdock root and licorice. Burdock root is also in all Lauren's All Purpose products. Teas are great for skin.
Does your skincare routine change depending on the season, or do you have one holy grail routine?
It stays fairly consistent. In the morning I like to do a quick mask - I love Marie Veronique's Probiotic + Exfoliation Mask. Then I use Lauren's All Purpose Serum (coming soon!) followed by sunscreen- I like Josh Rosebrook. For makeup I like RMS Beauty and Vapour Atmosphere Luminous Foundation. I'll put some LAPS in my eyebrows, as a cheek highlighter, and on my lips. It also helps smooth makeup if it gets cake-y. Then I love blending it all in with this huge, soft brush that makes me feel like a queen made by Artis. In the winter I use Lauren's All Purpose Salve as my daytime face cream.
At night, immediately after I shower, I cover my entire body head to toe with Lauren's All Purpose Salve. Trust me, it's the perfect way to love your body and feel like you're at the spa. Then I use a rose water hydrosol and Lauren's All Purpose Serum for facial Gua Sha. The tool I use is Treatment by Lanshin's Pro Gua Sha Tool. Then I brush my hair, rub a quarter-size of Lauren's All Purpose Salve into it from ends to roots, and braid it. In the Summer I exfoliate much more. I love Mahalo Skincare's The Bean Mask. Will use this 1-2 x a week. I also get facials as often as possible- I love Samantha Story and Hillery Sklar.
What's your guilty pleasure?
Ice cream.
If you could, what would you tell your teenage self
That you're perfectly normal for spending lunch hour in the ceramics studio.