The 8 Ball: Erica Choi of Superegg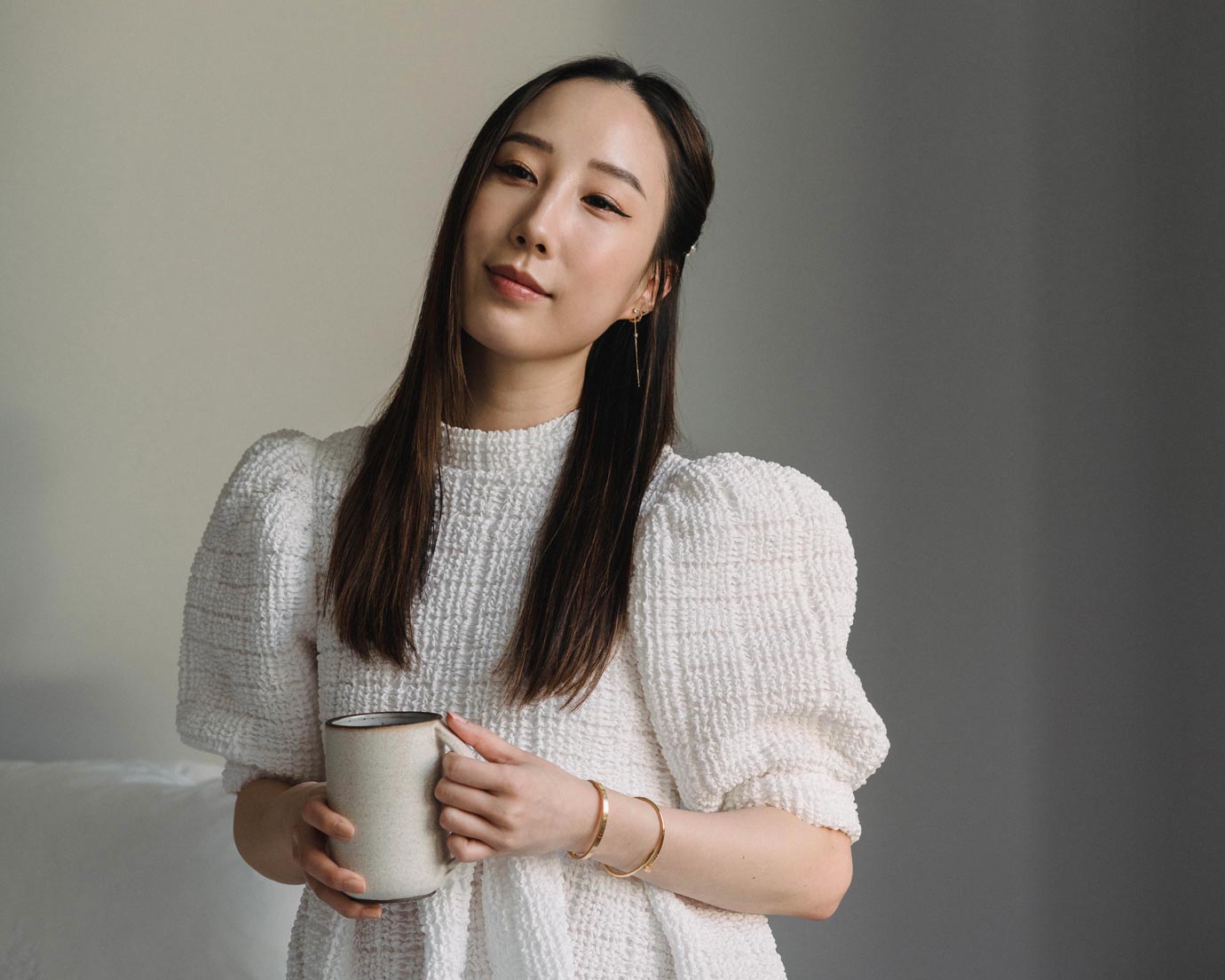 Founded by Erica Choi, former VP of Digital Design at Barneys New York and licensed NY-esthetician, Superegg is a line of vegan skincare formulated to match an egg's powerful nutritional value. Eggs have played a role in Asian beauty practices since the first millennium and Superegg offers a refreshed and plant-based approach. It's safe to say that we are putting all of our eggs into one basket with this latest addition to our Apothecary collection.
Each product in your line, Superegg, is formulated to match an egg's powerful nutritional values. (There are many!) Outside of nutritional benefits, what does the egg mean or symbolize for you? Does it hold a greater importance?
The egg is a timeless symbol of birth and renewal and serves as the inspiration behind Superegg. Our mission is to reconnect with our origins, pay homage to Mother Earth, and discover beauty in the ordinary moments of life. Let each day be an opportunity for a fresh start.
Superegg was born from the desire to share stories about my culture, and offer products that infuse joy into daily routines through mindful rituals, exquisite packaging, and high-performance formulations that prioritize skin health, all while providing a means to give back to our planet. In our modern, stress-filled lives, our skin often bears the brunt, and we aim to bring comfort and wellness to the everyday.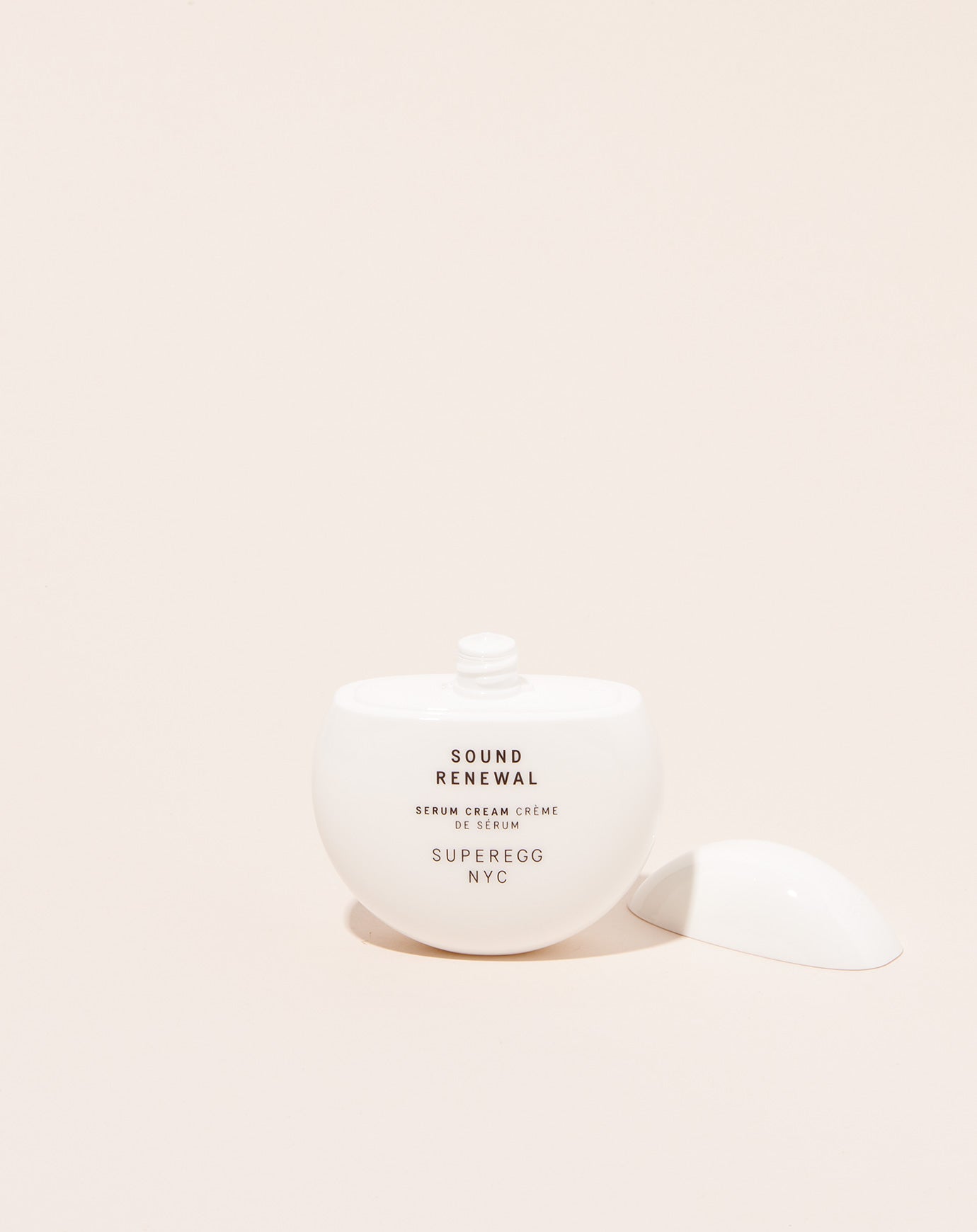 We empower our customers to attain beautiful, healthy skin, symbolizing the essence of the egg—birth, and renewal—reminding us that each day presents a chance for a new beginning and an opportunity to find beauty in life itself.
Why was it important for you to have Superegg be plant-based and vegan?
Despite my love for eggs, I felt strongly about making our products vegan due to the rise of animal and egg-related issues, such as allergens, diseases, and preservatives. This has reinforced our commitment to providing a completely vegan product that honors the egg and its properties in a friendlier eco-conscious way. Additionally, we were determined to incorporate plant-based ingredients rooted in my culture and historical Asian practices while also harnessing clinically tested ingredients with centuries of use in Asian history.
For us, this means striving to make a positive environmental impact everywhere we can. In making conscious choices with our production process, sourcing our high-quality ingredients, and how fair trade practices are executed, we are genuinely committed to creating products that are healthy for the planet and all of its inhabitants. To build transparent and environmentally responsible beauty rituals, we are taking tangible steps towards our commitment to preserving the environment. Beyond necessity, it is a source of innovation and a driving force of creativity for us.
What role does the egg play throughout history in Asian beauty?
Eggs have played a pivotal role in a centuries-old tradition of beauty practices dating back to the first millennium in Asia. In Asian culture, eggs have long been revered for their nutritional benefits and were frequently incorporated into both personal and familial beauty rituals. As far back as 600 B.C. in China, Zhang Lihua is said to have concocted a facial cream using egg whites and powdered vermilion. Furthermore, during the final century of the Korean Joseon Dynasty, a women's guidebook called "Gyuhap Chongseo" documented a beauty regimen that involved blending eggs with liquor to create a facial application for achieving a radiant, jade-like complexion. Eggs continue to be celebrated today for their remarkable efficacy and enduring cultural significance in the realm of beauty.
Growing up, do you have any personal memories of women in your life incorporating the not so humble egg into their rituals?
My Korean upbringing included childhood memories that featured the use of eggs in beauty rituals, which held significant cultural importance in my heritage. From a young age, I watched in wonder as the women in my family applied different parts of eggs to their faces for beauty treatments on trips to the Jjimjilbang, aka the neighborhood Korean bathhouse. I was amazed at the results they produced. They used egg yolks as moisturizing masks, egg whites for firming and controlling excess sebum, and eggshell membranes as rejuvenating masks to address issues like dark spots, fine lines, and stimulate collagen production.
Design and visuals are clearly an integral part of each Superegg product. I am thinking about the round egg-like packaging of the Sound Renewal Serum Cream and how great it is. I'm also thinking about your community you've created with Egg Canvas and how it is largely visual and design-minded. What inspires you, visually?
Design has consistently played a significant role in my life, weaving itself into both my career and my personal passions. My professional background lies in graphic design, but I've always approached it with a creative touch, using my social media channels as expressive outlets over the past two decades. Whether it was blogging about design on platforms like Xanga and Tumblr during my high school days or capturing it through photography on Instagram, this creative journey has provided me with a voice that I didn't always have as an introvert. Visually, I find immense gratification in admiring the creativity of others and in the act of traveling. In my day-to-day existence, I make it a point to seek out the beauty in the seemingly ordinary aspects of life, such as the gentle afternoon sunlight streaming through my windows or the flickering glow of a candle I light in the evening. These small moments bring me profound joy and serve as a wellspring of inspiration.
Who do you love to follow on Instagram? And off Instagram?
I love keeping up with my friends as well as creators within the realms of beauty, fashion, and hospitality, each offering their distinct perspectives on the world. Beyond Instagram, I love listening to podcasts, regularly tuning in to entrepreneurial and beauty shows like "My Second Life," "How I Built This," "Gloss Angeles," and "Fat Mascara."
What did your transition from former VP of Digital Design at Barneys to Superegg look like? I imagine being immersed in a world of luxury, fashion, and beauty gave you great insight into starting your own business.
My career has taken me through various experiences, and during my six-year tenure at Barneys, I had the privilege of expanding my horizons while concurrently establishing myself as a content creator collaborating with top-tier brands worldwide. This journey has been a blessing. Even though I was living my dream of working for these remarkable companies, I couldn't ignore the growing desire deep within me. I yearned to build a brand and a community where I could invest my heart and soul and share it with others.
My experience of wearing multiple hats within the corporate world, coupled with my entrepreneurial spirit, has equipped me for the life of a founder. I am profoundly grateful for all the experiences I've accumulated before embarking on the journey of Superegg. Whether it was navigating through tight deadlines, deciphering the inner workings of diverse organizations, leading teams, or fostering valuable relationships along the way, each of these experiences has played an invaluable role in preparing me for this new venture.
Something outside of Superegg that is bringing you joy lately? Or that you are excited about?
When I explore new openings in the city, it never fails to fill me with inspiration, serving as a constant reminder of why I chose to live here. Traveling is another significant source of joy for me. I have a deep passion for perpetual learning, as it aligns with my belief that one should always strive to grow and remain curious.
Explore Superegg at Covet + Lou.