Made in India: A Curation by Christine Chitnis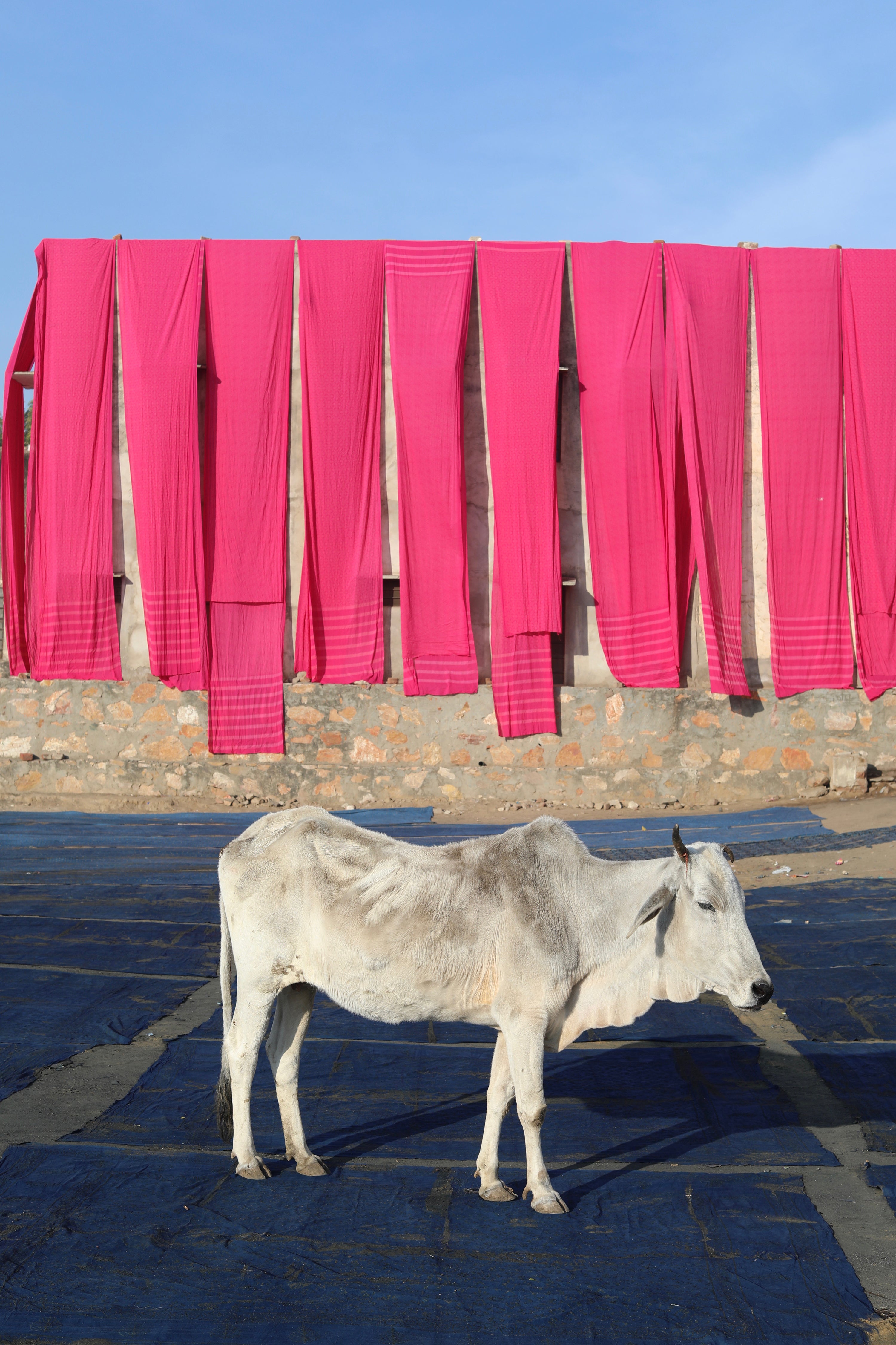 Covet + Lou hosts Christine Chitins February 3 - February 10
Vibrant Colors, beautiful fabrics, handmade quilts...these are some of the things that come to mind when we think of India. For Christine Chitnis, who visits India at least once a year with family, this has become her new reality.
Christine, whose husband is of Indian descent, fell in love with the chaos and color that helps to define this vibrant and dynamic country. After some time, she began to note the excess of cheaply-made, mass-produced Indian goods in the US market. She was moved to support local artisans and shops in India to preserve the practice of producing hand crafted goods.
She started working with artisanal businesses that create homegoods and accessories such as wooden print blocks, textiles, and jewelry. All items she sources are ethically made and locally produced in the cities she visits. Jaipur, in particular, is a frequent destination where she goes to visit her favorite family owned shop that stocks amazing kantha quilts. On her most recent trip, Christine also visited a village that revolves entirely around the block printed textile industry; she witnessed the entire process from fabric selection and dying to the carving of the print blocks.
Christine has a keen eye and is closely involved in the manufacturing process. She collaborates with artisans to help source the materials, to select the color palettes, and to develop a variety of prints.
Covet + Lou is very excited to be welcoming Christine and her curated selection, offering an assortment of hand made and sustainable wares from February 3 to February 10.