The 8-Ball: Caron Callahan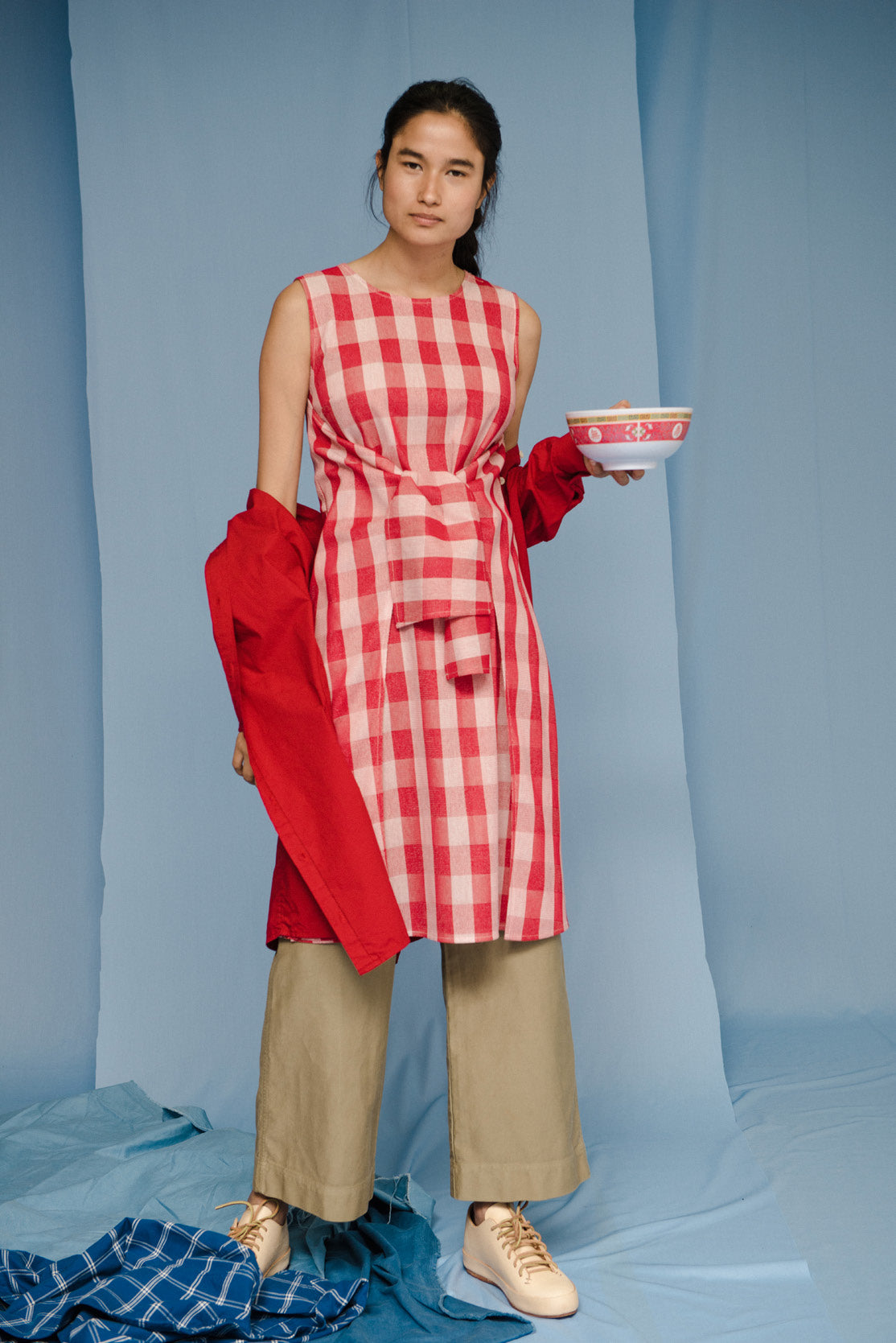 CARON CALLAHAN: a balance of the creative and the practical. An alumnus of the Gallatin School of NYU, Caron kicked off her career working with contemporary designers at Barneys New York and as an assistant to Tracy Feith. She then left New York for a year, traveling to Asia, Africa, and Europe to expand her experiences. Now an independent designer, she runs her own label inspired by her surroundings.
Do you see your style reflected in other aspects of your life?
Sure.  My 5-year-old daughter has started to like vintage clothes because she likes that they are one of a kind like me.  I love indigo and dyed my couch that color last year.  I tend to collect vintage Japanese textiles and they are floating all around our apartment.
What do you love most about your work?
I really love the women who work for me​.  They are so bright, and we have such thoughtful conversations about what women want from their clothes.  For several years I worked alone, and it's such a positive evolution to reach a point where I can collaborate on ideas.  I also love the factories we use and being able to make clothes in the US.  Working directly with our sewers to creatively fix a problem or improve the quality is really rewarding.
Do you have any personal fashion conventions?
I love fashion, but I hate to see a woman who feels insecure in what she is wearing.  I think above all clothes should make you feel confident enough that you don't need to think about what you are wearing after you leave the house.
What staples from past collections do you enjoy revisiting and why?
One of my favorite thing is mixing pieces from each season.  I love mixing shades of blue from different seasons.  I love the oversized Robertson Coat because it goes with everything, and the proportion is great.  I love the Ellis pants because they work well with some many tops and shoes.  I live in the Crawford jumpsuits because it's easy grab for school drop off and but still feels fun.  I also still wear the Maria shirtdress from Spring 2013.  I love crisp white poplin year-round.
Where do you find the intersection of design and practicality?
When I'm designing, I literally think "Can I pick up my daughter from school in this? Can I work all day and go straight to dinner in this?  Can I put this in the wash?"  I marry those questions with a 20-year fascination with interesting construction and details from traditional Japanese clothes, early 20th century clothes, and the magical, imaginative work of high fashion from Commes des Garcons, Margiela, Junya, etc.
How do you like to finish your day?
Generally, I watch an hour of news before bed, but I would like to ​change that.
What is your favorite way to treat yourself?
Sleeping until 9 a.m. is the best treat I could ask for, but doesn't happen that much.
What was the best gift you've ever received?
I don't know if its this qualifies, but my husband brought flowers, oysters, cheese and wine to my apartment for Valentine's Day when we first met.​  That was a stand-out.