Community Highlight: Chari-TEES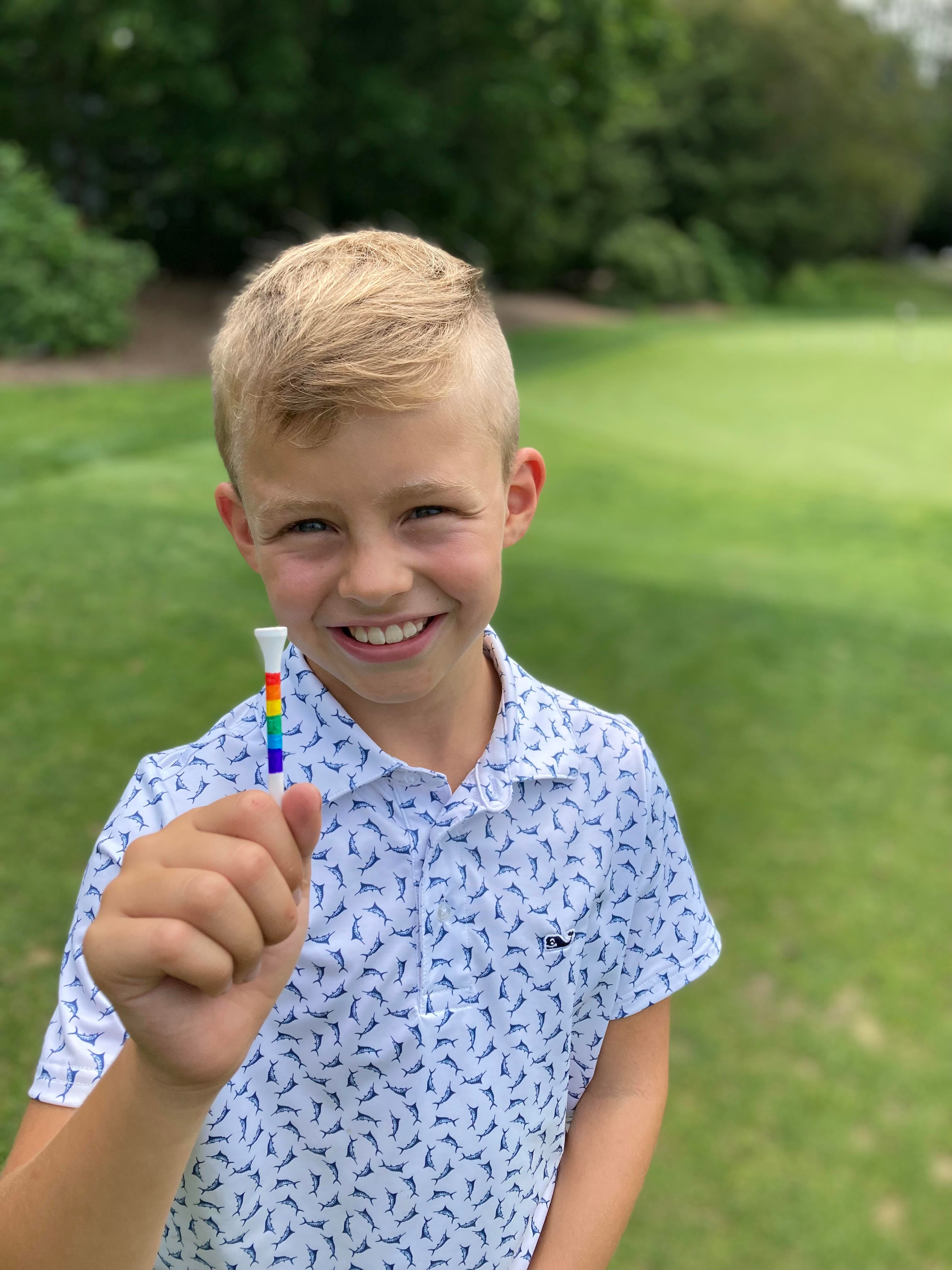 This Saturday August 7th, fourth grader Wes Windsor will be at One Nation Fitness in Needham raising money for Fenway Health with his school Summer business project, Chari-TEES. We asked Wes about his Summer school project and why he decided to support PRIDE.
Fenway Health centers LGBTQIA+ and BIPOC individuals while advocating for and delivering equitable and accessible health care, research and education.
Hi Wes! Can you tell us about your project?
I am going into 4th grade and for our Summer project we were asked to make a business to raise money for a charity of our choice. I am a big fan of golf so I thought decorating golf tees and selling them would be a good idea. I was talking to my dad about different charities to give the money to and I thought PRIDE was a great idea. In June my family talked a lot about PRIDE because it was PRIDE month and we talked about what it means to an ally to the PRIDE (LGBTQ+) community.
Why did you choose golf tees?
I am very fond of golf and I like playing a lot. I have never seen a rainbow striped golf tee before or a golf tee that really means anything so I thought that was a good business idea.
Can you tell us about the charity you will be donating to?
I am donating the money from Chari-TEES to Fenway Health. Fenway Health helps with research and education and healthcare for LGBTQ+ people and others who need help to be their best.
Why is supporting Pride important to you?
Because everyone should have the opportunity to be the kind of person they are and be accepted. I think people should love who they want to love and we should all show our pride.