Black Lives Matter, A Covet + Lou Plan of Action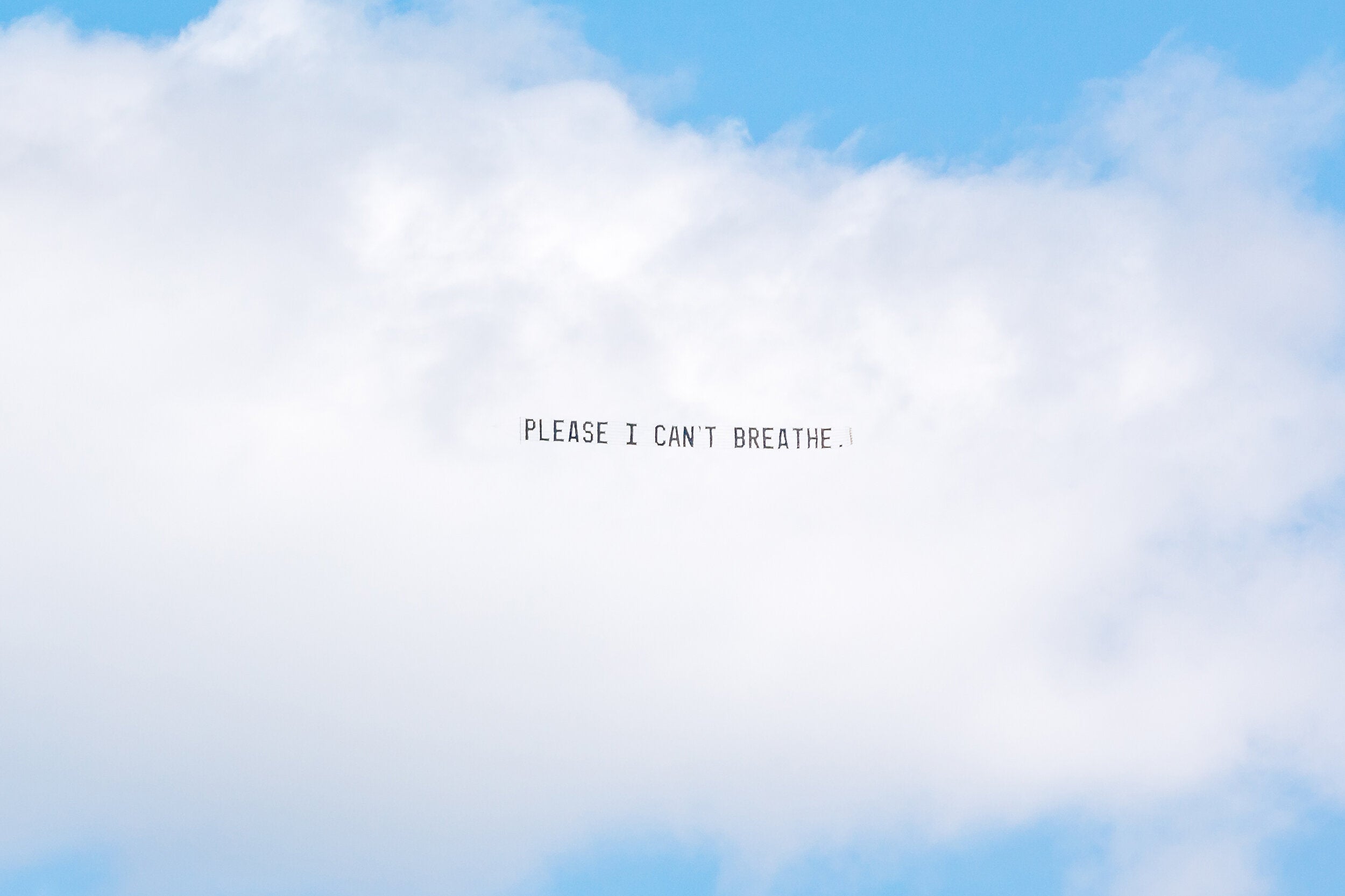 Jammie Holmes, "Detroit: Please I Can't Breath"
The Covet + Lou team has been taking the past week to show up and speak out personally, but this is a moment for more than just individual action. We are sharing the list of organizations that we have contributed to in hopes that you will do the same. There is so much important work to be done, and it is vital that we keep the practice of giving going and our local bail funds liquid.
We encourage everyone to write to your elected officials to redirect funds from policing to community services that benefit minorities.
Black Lives Matter Boston
Combating and countering acts of violence, creating space for Black imagination and innovation, and centering Black joy, and winning immediate improvements in Black lives.
Boston NAACP
The Boston NAACP works to ensure the political, educational, social and economic equality and rights of all persons and to eliminate racial hatred and racial discrimination.
Center for Teen Empowerment
Working in Boston and Somerville, MA and Rochester, NY, The Center for Teen Empowerment, Inc. helps low-income, urban youth hone their understanding of the social obstacles they face and use their talents and skills to create change in their own lives and in their communities.
The Center for Popular Democracy
The Center for Popular Democracy works to create equity, opportunity and a dynamic democracy in partnership with high-impact base-building organizations, organizing alliances, and progressive unions in service of an innovative pro-worker, pro-immigrant, racial and economic justice agenda.
The Conscious Kid
The Conscious Kid is a Black and Brown owned organization that provides extensive parenting and educational resources through a critical race lens.
Families For Justice As Healing
Families For Justice As Healing is a Massachusetts based organization that is petitioning the state government to shift investment away from jails and prisons and toward housing, healthcare, and community initiatives
LGBTQ Freedom Fund
The LGBTQ Freedom Fund is a Black organization that posts bail for jailed LGBTQ people and raises awareness of the disproportionate harm of mass incarceration on the queer community.
The Massachusetts Bail Fund
The Massachusetts Bail Fund posts bail for low-income individuals, resulting in their pre-trial freedom and the ability for them to resolve cases while simultaneously allowing for their families to stay together and maintain stability.
Movement for Black Lives
M4BL is a space for Black organizations across the country to debate and discuss the current political conditions, develop shared assessments of what political interventions are necessary in order to achieve key policy, cultural and political wins, convene organizational leadership in order to debate and co-create a shared movement-wide strategy.
Poor People's Campaign
Poor People's Campaign works to shift the moral narrative, impact policies and elections at every level of government, and build lasting power for poor and impacted people through local organizing and the promotion of nonviolent civil disobedience.
Reclaim the Block
Reclaim the Block organizes Minneapolis community and city council members to move money from the police department into other areas of the city's budget that truly promote community health and safety.
Rent Relief for Families
#RentReliefForFamilies is a crowdsourced fundraiser that is offering grants of up to $200 to families (many of whom are living in minority communities) whose financial resources have been negatively impacted due to COVID-19.
Undocublack
UndocuBlack Network is a multi-generational network of currently and formerly undocumented Black people that fosters community, facilitates access to resources and contributes to transforming the realities.
You Good Sis?
You Good Sis? strives to define and create a space of wellbeing for Black and Brown women looking for a mental, spiritual, and physical check-in.
Stay strong and stay active.
---Covet + Lou