The Rambler: Spring Break Part I—Unwanted Baggage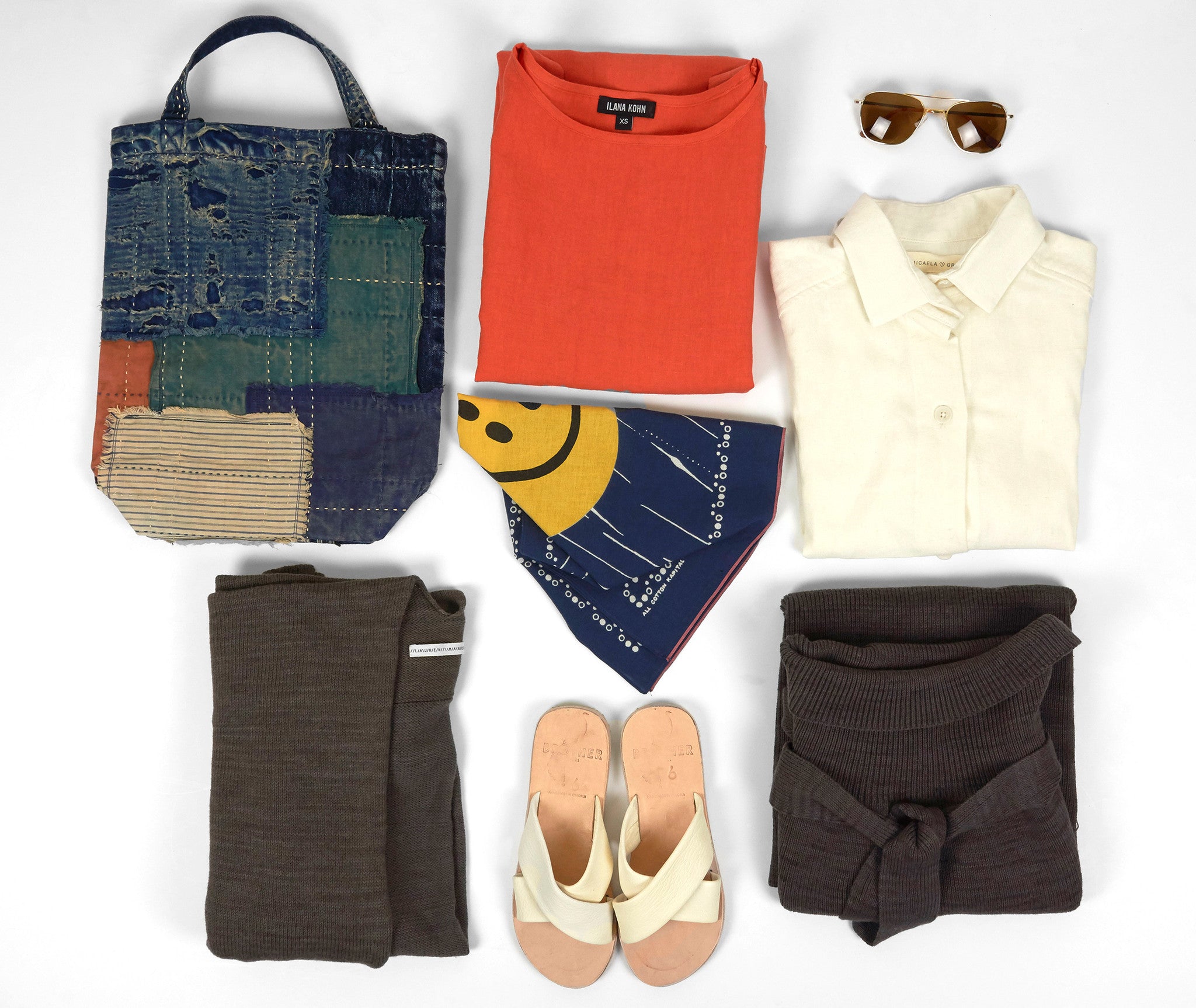 It's that time of year again when we embark on our annual spring break trip to Sanibel Island, Florida. I've religiously been traveling to this magical place since I was 5 years old and now I get to share the same experiences with Gemma and Riley. The trip comes at the perfect time when we desperately need a reprieve from the seemingly endless winter months.
No matter the destination, we pack lightly. We try to limit ourselves to one carry-on per person to avoid the frustration of airport inefficiencies. Before the twins came along, I would take as much as I could to cover my just-in-case's and what-if's. But very rarely, if ever, did those scenarios materialize. Once I came to this realization, I became liberated.  It's very freeing (physically and psychologically) to unload and work only with the essentials.
How do I fit a 10 day trip into a backpack? The key is to repurpose. I bring a handful of staples that I can mix and match. The palette is always neutral as this provides the most versatility. I do like to incorporate one pop of color for additional interest. Also, I choose fabrics that are comfortable, easy to maintain and lightweight. In my strategy it's important to be able to build up or break down an outfit using layering techniques. Finally I am very mindful of my selection of shoes and accessories.  I stick with compact pieces that have the ability to change the look and feel of an outfit all on their own.
Feeling the wanderlust? Venture out to see the world! Just make sure to leave the baggage behind.
SHOP MY PACKING LIST