Hello Mr. Hoffman: I'll Follow You Anywhere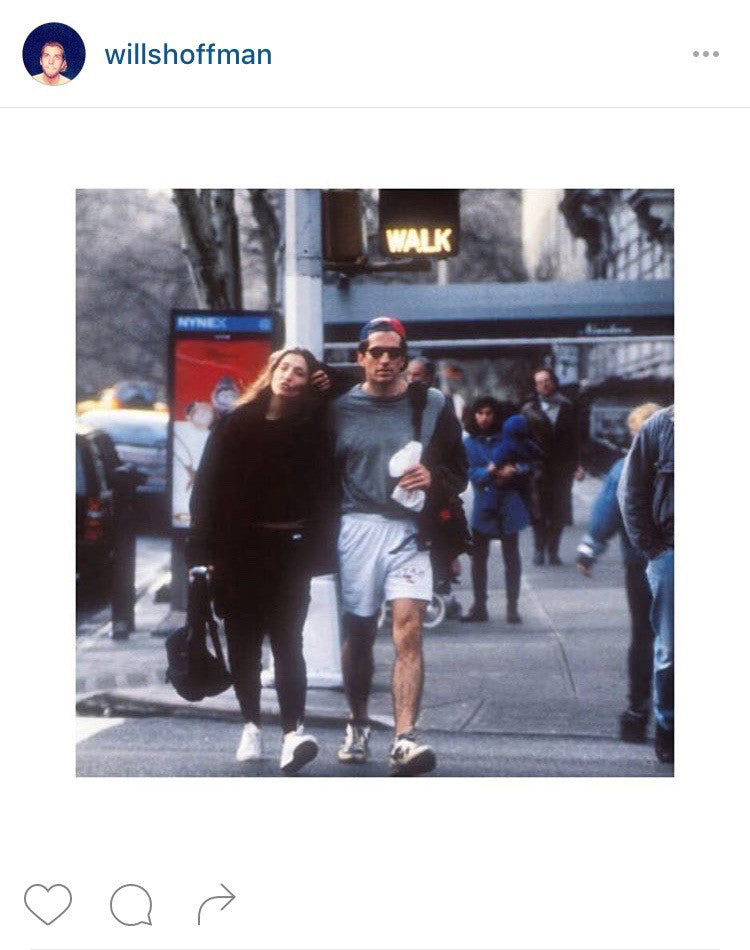 Models, interiors, advertisements, Kennedys, travel – none of the photos showcased on Simplicitycity's account are taken from our time, or even our millennium, but somehow they manage to be uncannily chic and almost startlingly of the now. Some of the faces featured are recognizable, others are less so, but all posts seem to stir something in me. They make me want to know more: about the subject, the setting, the photographer, and the context. But often the specifics are unknowable and the images become imbued with a mysterious quality – documents that provide a brief glimpse backward into some of the more fabulously appointed annals of history. Bottom line is in a world of recycled memes and stale visual touchstones the photos you'll discover on Simplcitycity's page aren't likely to pop up on many other accounts, unless you count my shameless, shameless reposts. Explore it for yourself; I promise you won't be disappointed.
Blogger and author Billy Green's Wit and Vinegar is a veritable treasure trove of culinary delights. While his elevated recipes (think artfully infused spirits, and a perfect chocolate cake anointed with the manicure Emoji in powdered sugar in lieu of frosting) are artfully presented, they never seem beyond the reach of a more novice cook and entertainer like myself. The graphic boldness of the photographs combined with the sweet, approachable, and at times self-deprecating humor allow Green to curate a razor sharp social media brand while avoiding the type of jealous wrath that is too often hurled at my girl GP and (what I believe to be) her ingenious lifestyle business. A recent post of note showed a mason jar filled with plump strawberries macerating in rosé - an idea so good I had to do everything in my power not to rush out to the market to start my own batch.
To close out this week's post I wanted to feature another account that provides a look back into the past, albeit through a more self-referential, technology focused lens. Highlighting the best and wildest in outmoded tech design from the 60s through the 90s Nightliquid_retro.inc gives you a daily dose of what used to be considered cutting edge all presented to you flattened, filtered, and streamed directly onto your currently-cutting- edge smartphone. From the ridiculous, to the ridiculously cool, a Nightliquid_retro.inc post never fails to make me smile, while also gently probing the more inquisitive side of my brain: when does something become an artifact? What can we learn from past design triumphs and failures? How in the hell did I survive with a flip phone that didn't have Instagram?