The Rambler: A Visit to the Peabody Essex Museum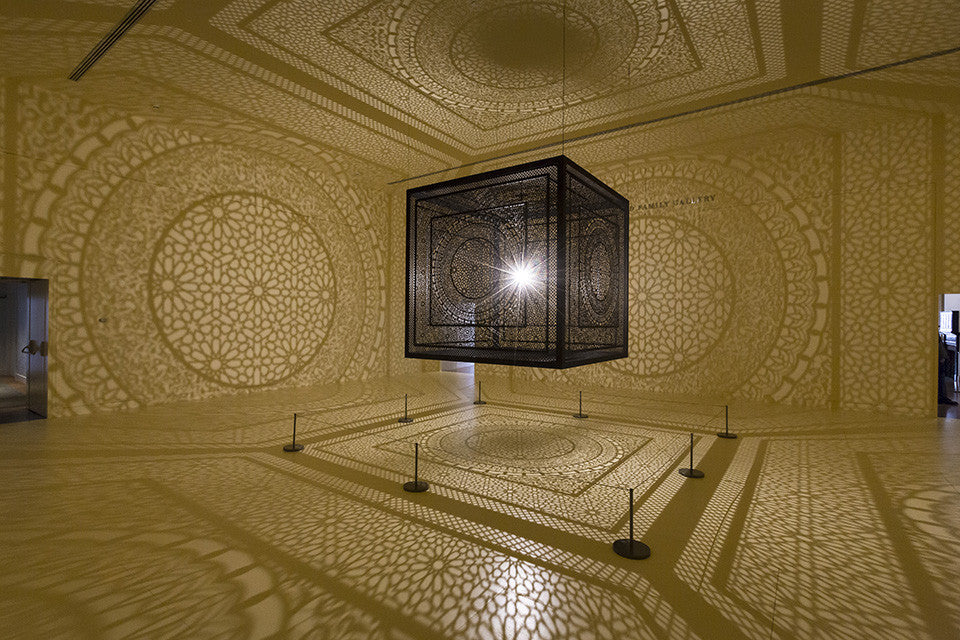 Having a set of precocious 7 year old twins can be challenging. My husband and I are constantly on the hunt for interesting, entertaining, and somewhat educational activities to keep their minds off of the barrage of electronic gadgets that attempts to hold them hostage. Thankfully we live in New England, in very close proximity to Boston, so there is never a shortage of things to do and places to explore. 
Our most recent adventure brought us to the Peabody Essex Museum, located in Salem, Massachusetts. This is one of the most unique institutions I've encountered because it features a wide range of visual pieces and interactive exhibits. The atmosphere is very family friendly and is able to hold the attention of the younger set.
The first stop we made was in the Dotty Brown Art and Nature Center. In addition to taking in several art and nature displays, we read books, played with primitive musical instruments, and worked on a watercolor project. We also took part in one of the current exhibitions, Sizing it Up: Scale in Nature and Art. Apparently, I am a foot taller than your run-of-the-mill Emperor Penguin.
Afterward, we toured the gallery of Maritime Art and History. This is an expansive and open area, its walls covered in vibrant oil paintings of ships, antique seafaring relics, and several vessel figureheads. The girls took the liberty to run and dance through the hall, pretending they were in the ballroom of an enormous ocean liner.
We then made our way to the Maker Lounge. This was the space that captivated the girls the most. The hands on activities are meant to spark ingenuity and creative engineering through Lego building, circuit board assembly, and paper sculpture making. I even got into the action, constructing my own silly figure of cardboard scraps and round head fasteners.
Next was my favorite portion of the afternoon: our visit to another current exhibit titled Intersections. Inspired by traditional Islamic architecture, this room is bathed in light and shadow generated by a singular light box suspended from the ceiling. It was a pretty mesmerizing experience.
After a quick snack and a pencil sketching session in the open foyer, we finished with Native Fashion Now. This was a well curated selection of contemporary clothing and accessories designed by Native Americans. The exhibit also featured items that were influenced by the Native American culture and aesthetic. This being a fashion exhibit, I was completely in my wheelhouse.
If you ever find yourself in the Salem, Massachusetts area, I encourage you to make the trip to the PEM. It's a fantastic collection that offers a little bit of everything for everyone.
Peabody Essex Museum
161 Essex Street; Salem, MA 01970
978-745-9500
www.pem.org