Hello Mr. Hoffman: LA EATS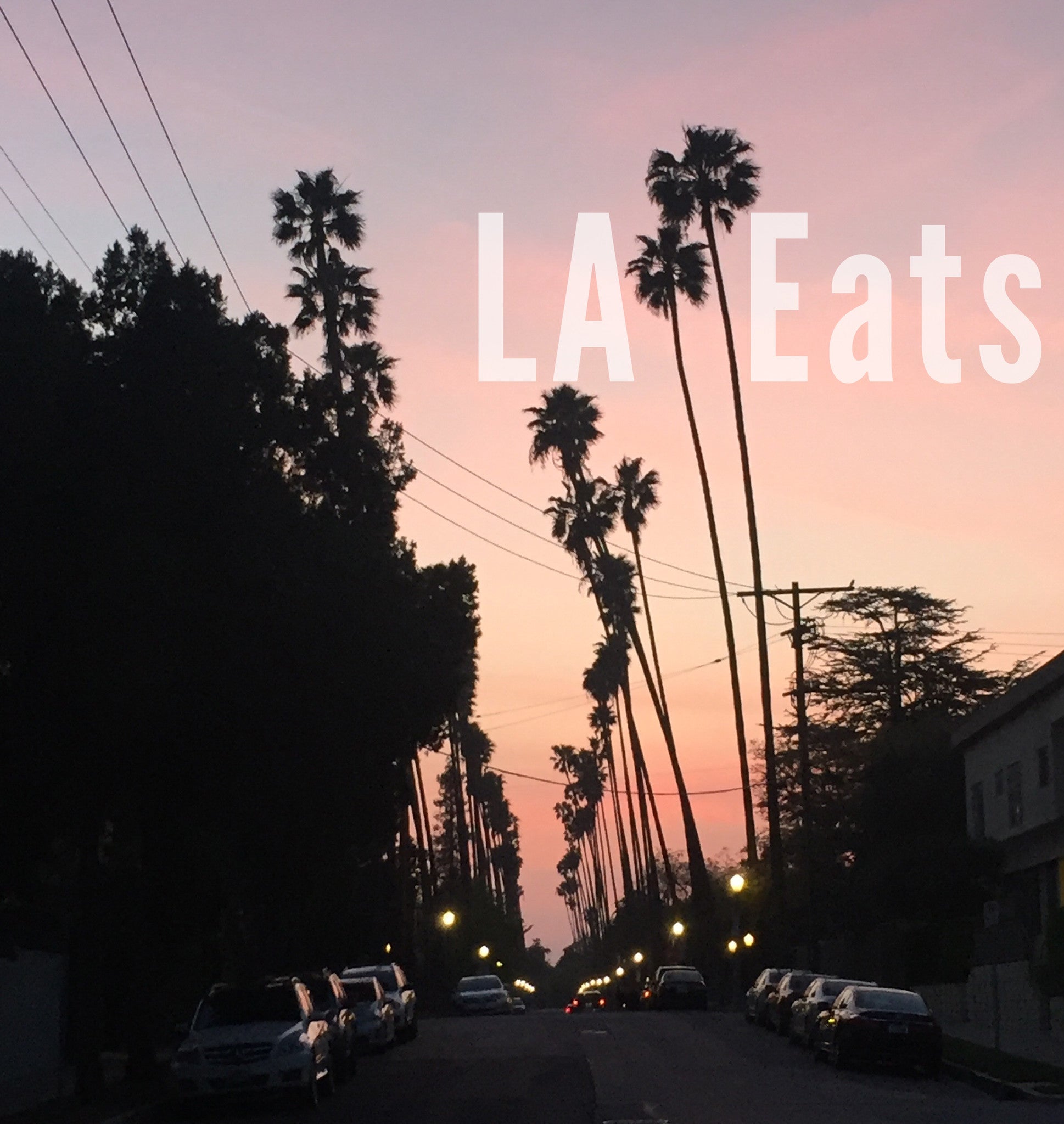 From my latest trip to the Left Coast, I bring you LA EATS…
My jaunt to LA was not just an excuse to eat decadently for a week but to celebrate the wedding of two close friends. Because they are an adorable couple naturally they do adorable couple things like having Thai Tuesday date nights, and last Tuesday I was lucky enough to score an invite. Eating at Night + Market, with its DIY décor, bright colors, and impossibly hip clientele, it was clear to see why the lovebirds wouldn't dare hold Thai Tuesdays anywhere else. Serving riffs on Thai street food that, according to the regulars, 'isn't very spicy at all' (it's really very spicy), a meal at Night + Market is a loud over the top time which most importantly features delectable, vibrant, and unexpected bites. This joint shows how much more there is to Thai cuisine than your basic Pad Thai. Standouts included the papaya salad, startled pig, lamb curry, and, of course, the party wings.
Celebrity Chef and hunky French badass Ludo Lefebvre has spun off his wildly popular French fine dining establishment Trois Mec with the opening of Petit Trois, located in a decidedly unassuming and unremarkable stretch of Hollywood. Petit Trois follows in the grand LA tradition of gastronomic gems being tucked away in dare I say it, grungy little strip malls which are more than off the beaten path (the old Nobu in Malibu being the prime example). I for one am a fan of this Angelino high low mix and Petit Trois surely does not disappoint. The narrow dining room features only bar seating and serves a burger so thoroughly sauced and cheesed it requires a knife and fork. Our appetizers (escargot for her, leeks vinaigrette for me) were fantastic takes on classic French fare, but the burger was the real star of the show; decadent with an aged beef funk that I've only experienced once before (Minetta Tavern. Black Label Burger. Try It.). With a no reservation policy and barely thirty seats my advice is have a light lunch and get there early. It's worth it.
This, ladies and gentleman, is the throwback of all throwbacks. Claiming to be the oldest steakhouse in Hollywood one really does feel transported stepping inside Musso and Frank and away from the derelict clamor of Hollywood Boulevard. Once seated it was like an endless parade of perfectly mixed martinis, bloody steaks, and classic sides (baked potato and creamed spinach, please) good enough to make me seriously contemplate a bicoastal future. The air of authenticity hung heavy in the room. From the simple white bread slices to the table side plating of the chicken pot pie these cats weren't faking it friends. I may or may not have broken my two-martini-in-one-sitting rule but from what I can remember the desserts were divine.