The 8 Ball: Olivier Grasset of Dr. Collectors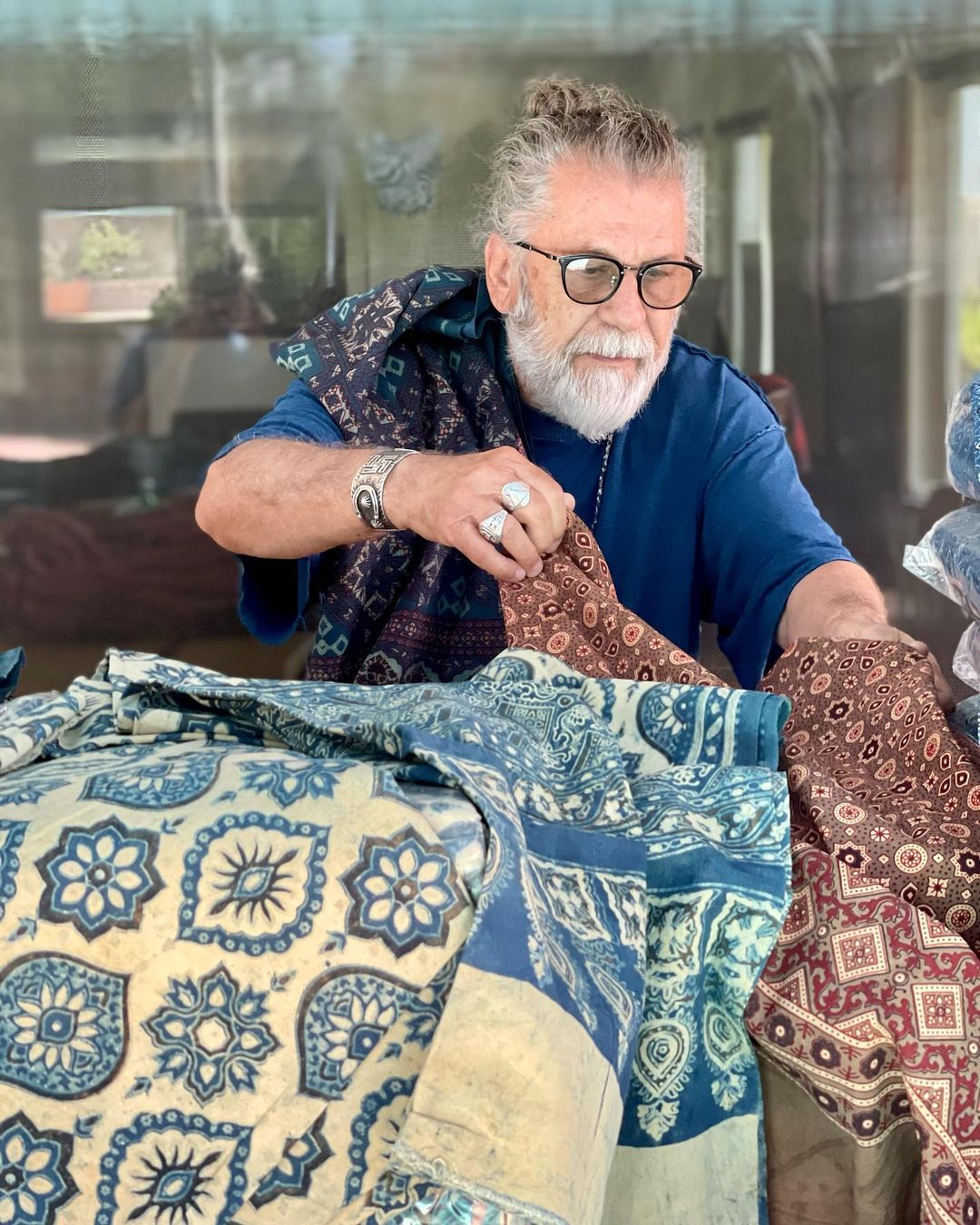 Dr. Collectors clothing embodies both a love of California where the brand is based and deep roots in their former home, France. Olivier and Beatrice Grasset honor their late son Teddy in each one of their garments. Teddy was instrumental in convincing his parents to open their California shop, The Trading Post Gallery. Boiled down, Dr. Collectors is a small family owned business creating and doing what they love all while honoring family.
Today we talk with Olivier Grasset and get to know the man behind the brand in this rapid fire style interview.
The DNA of Dr. Collectors?
THE FAMILY & THE NATURE & THE COMFORT PLUS A MIX OF BLUE INDIGO FROM FRANCE, JAPAN & AMERICA.
Do you have a uniform? If yes, what is it?
Your favorite part about California and being located there
JOSHUA TREE & LAUREL CANYON WHERE WE ARE LIVING.
Your first brick and mortar was in the South of France in the 80s. Do you miss it?
YES OF COURSE. IT IS THE FIRST STORE WE OPENED & WE MISS THE BLUE SKY OF THE PROVENCE.
Do you believe in self care? What are you doing for yourself these days?
WATER & MARSEILLE SOAP.
How did you get to where you are now? Did you always have plans to work in the world of fashion, design, business, and retail?
YES. ALWAYS LIKED THE WORLD OF THE BLUE WORKERS FROM THE 40'S & 50'S. THE DREAM WAS TO DO A BRAND MADE IN THE USA.
Do you have a favorite artist? (Artists across all mediums welcome).
DAVID BOWIE & NORMAN ROCKWELL
Something you are looking forward to?
TO WORK ON NEW DESIGN.