The 8 Ball: Nikki Bostwick of The Fullest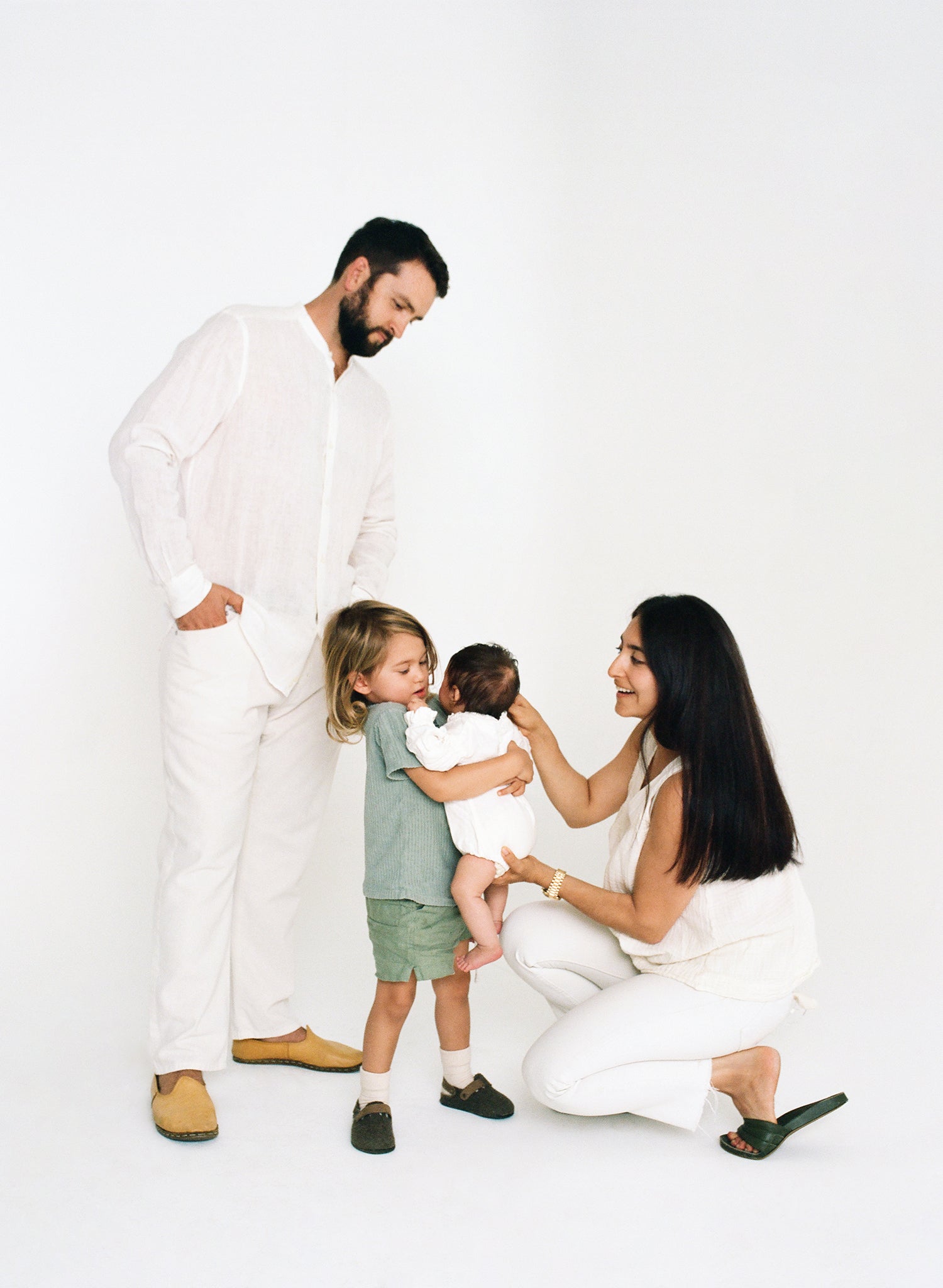 Discover the power of saffron with us. Nikki Bostwick is the Founder and Editor-in-Chief of The Fullest. The Fullest encompasses a daily digital platform, a podcast and a botanical product line we are happy to have at Covet + Lou. Nikki has always been passionate about providing wellness content that offers a perspective outside the mainstream narrative — one that is holistic, diverse, and inclusive. She is also a mom of two, nestled in Newport Beach with her high school sweetheart and their Siberian Husky. Read on to learn more about saffron and the woman behind this mood-boosting and holistically sourced line we cannot get enough of.
Tell us about THE FULLEST.
THE FULLEST is a digital platform, product line and B Corp. We believe as a collective, our natural intelligence is our most valuable resource, so we research, produce, and tell the whole story to help people find their way to clarity, sovereignty, and ultimate wellbeing. This is what I'm most passionate about — empowering others to be their own best advocates in life.
Saffron obviously plays an integral part of your beautiful botanical line. Was saffron always a part of your upbringing?
Yes! Saffron is used in Traditional Persian Medicine because it is such a powerful spice. It is also included in many Persian dishes. As a first generation Persian-American, I had a unique upbringing because my parents still had such a strong sense of their culture when they moved here and shared that with my sister and I. We had a very unique situation because all of my aunts and uncles and my grandparents all moved here around the same time so it felt like we were immersed in that culture most of our lives and then we also adapted to American culture as we started to spend more time at school and with friends.
Do you have specific memories tied to saffron and how it has helped you with healing throughout your life?
As I mentioned previously, because of my unique upbringing my mother would always use herbs and spices or traditional healing remedies when we weren't feeling 100%. Saffron specifically made its way into our meals everyday for an extra dose of happiness, which I swear was what helped us get through some of our difficult times growing up because my parents unfortunately had a volatile and unpredictable relationship at times.
So saffron was added to rice, kabob, desserts, stews and so on. My mom was known for using it in large amounts, which is not usually the case, so it really gave us a medicinal dose!
What is your favorite way to consume saffron? A warm latte with milk or even a savory based recipe using your Strands of Sunshine?
I love our Saffron Latte so much — the fact that it has 150g of saffron in each serving is really rare — typically in a supplement you will only find 30mg (which is what our capsules have for people that are nervous about consuming such a high dose of saffron). Studies are typically done using just a dose of 30mg but ancient medicine like TCM and TPM typically use high doses of 150mg to 200mg.
Could you share a recipe of sorts with us?
My favorite way to consume the saffron latte is iced! This is how I make it:
Heat water over the stove or an electric kettle.
Grab a glass and pour either one sachet or 1 tablespoon of our Saffron Latte Powder.
Pour a splash of hot water and stir
Add a few cubes of ice
Pour your favorite milk — I like raw, organic Almond Milk from Goodmylk
Sip and enjoy!
Who are you wearing these days — do you have any favorite designers?
I love Lauren Manoogian — Covet + Lou actually has the best collection! Her website is tough to shop on and usually sells out so I love that you carry her line. I literally only live in Lauren Manoogian. If I'm not in her clothes, I love Wolhide and Doen.
Tell us about your beauty and wellness essentials. Who or what are your go-to's?
Face oil is my number one beauty essential — I use Living Libations Sandalwood Best Skin Ever and a warm organic face cloth to take my makeup off in the evenings, then I top it off with Agent Nateur's Holi Face Oil or Surya Spa's Balancing Face Oil (I like to alternate my face oils so my skin doesn't get to accustomed to one thing).
I also use the Surya Spa face oil in the morning for a nice pick me up, and in the colder months I add Surya Spa Collagen Cream to the mix to keep my face from getting dry.
How do you find peace these days?
With two kids, running my business, traveling, and keeping up with my big extended family, I rarely find the time I need for just being myself or being still. What I've learned to do is to find peace throughout the day by taking deep breaths when things get wild and chaotic, have a sense of humor around it all, attempt to make acupuncture and craniosacral therapy appointments a weekly routine, and most importantly I love to sing with my kids. This definitely helps us find peace as a whole family :)