Gail Samuelson: Passing Through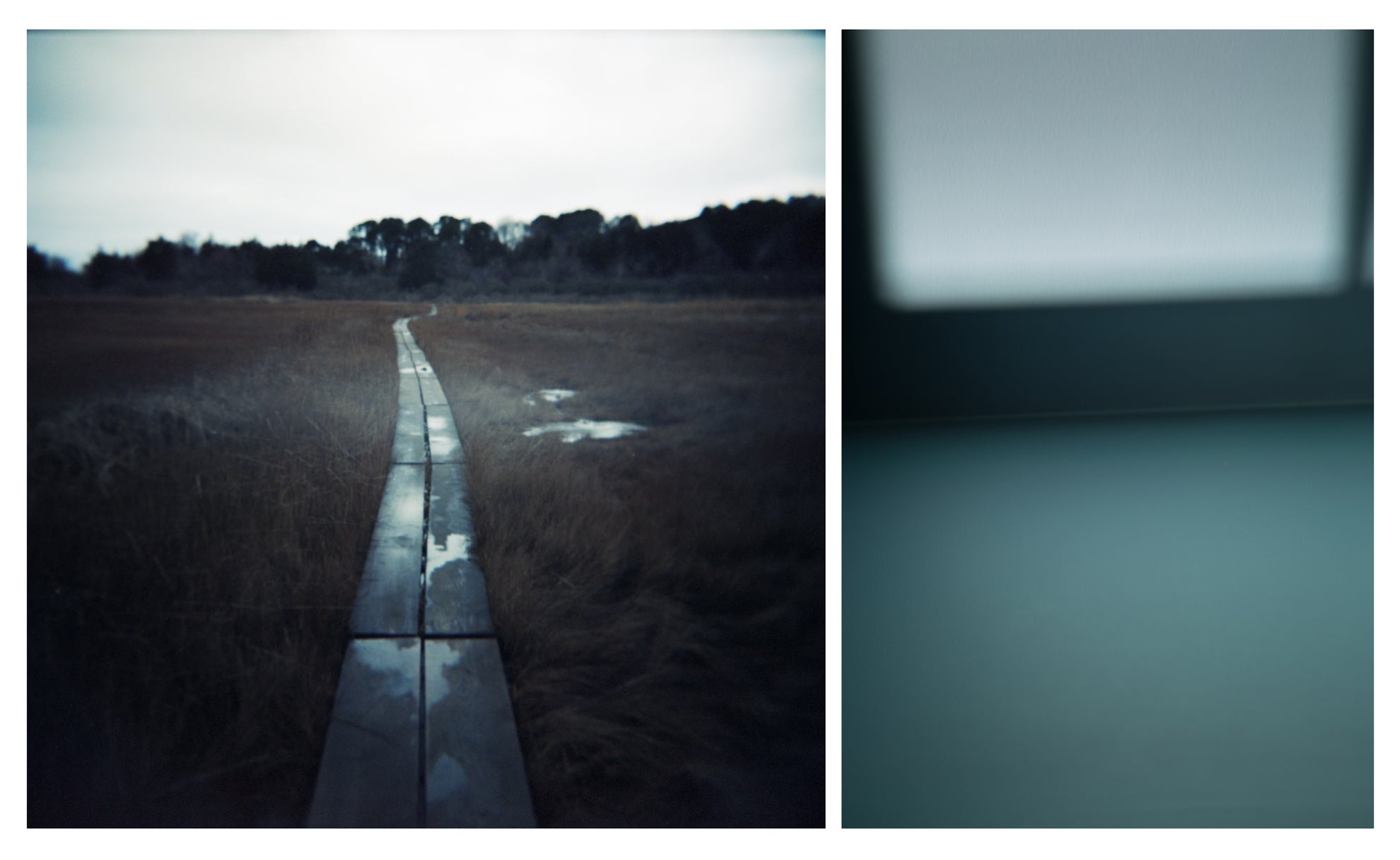 "I'm interested in the way light and color blends an interior with an exterior, and how I [can] bring them together to produce a harmonious union of inside and out."
Today we are chatting with New England based photographer (and friend of Covet + Lou), Gail Samuelson. Gail is currently taking part in an exhibition, Passage, where she is showing work from her diptych series, Passing Through. The exhibition is at the beautiful Cassilhaus in Chapel Hill, North Carolina running until December 31, 2021. The Cassilhaus is a home-based artist residency and exhibition program designed by architect Ellen Cassily, and her husband Frank Konhaus.
You can find Gail's photography here. For more information regarding the exhibition please visit the Cassilhaus.
We have loved looking through your photographs of New England and seeing its natural beauty through your eyes. We're so happy that you're local and can pop into Covet + Lou too. In what ways does New England keep you inspired?
Thank you so much for inviting me to be a guest on the Covet + Lou blog! I'm so happy I wandered in one day, met Tina, and discovered the wonderfully curated selection of clothes, home objects, and an apothecary! Clearly, based on previous posts, I need to spend more time checking that out.
My passion and appreciation for the New England landscape peaked when my husband and I moved from Newton, where we raised three children, to Sherborn, MA. An old cart path out back leads to an expansive system of trails passing through hundreds of acres of conservation land belonging to Trustees of Reservations and Sherborn Town Forest. Shortly after we moved in, some beavers did too! They transformed a nearby wooded lot into a pond, leading to my first landscape project, Wetland. For this project, I used both a digital and a large format film camera to capture the changes in the terrain over a few years. I was drawn to the surprising and beautiful color of the water, and the layering of new plant growth fronting old dying trees in the distance. It was magical, particularly in the swirling early morning fog. Hours went by without me noticing.
In my diptych series "Passing Through", now at Cassilhaus, I always pair an interior with an exterior. In this work, I'm interested in the way light and color blends an interior with an exterior, and how I could bring them together to produce a harmonious union of inside and out.
Did you grow up here? How has your background influenced the photographer you are now?
I grew up in Edgemont, NY, a suburb of NYC, and moved to MA after graduating college with a degree in Biology. I worked as an electron microscopist in a Harvard research lab and after work, I'd cross the street to Massachusetts College of Art to take a Black & White darkroom class. That's when and where I got hooked on photography and never let it go.
I ran my own portrait and event photography business until about 10 years ago when I shifted to making more personal work. I don't have a formal art degree but took workshops and classes and learned from many wonderful teachers. One workshop in particular, "Light and Color", that I took at the Griffin Museum of Photography, where I now serve as a board member, greatly influenced my work. I'm also interested in family legacy. My parents, aunt and uncle were in the dress design and manufacturing business in NYC, and I have mined and photographed many special garments from that era. Examining the hand stitching found in the details of construction and repairs is a tangible connection to the maker and the wearer. I believe my background in science and microscopy inspires me to get in closer. I will be exhibiting the garment work in a small group show, "Stitches in Time", curated by my wonderful friend and mentor, Emily Belz, at the Rhode Island Center for Photographic Arts in Providence, RI, in February 2022.
The seasons seem to be represented in Passing Through- or at least Fall & Winter do. How do you find yourself transitioning from season to season?
My favorite season here is the Fall. I love when green marsh grass turns to shades of ochre, and the plants growing on the banks of the Charles River turn to purple reds. It's a bit melancholy because winter is coming. We painted the inside and outside of our house to mimic the fall palette which contributes to why the paired images in Passing Through work the way they do.
Tell us about the setting of the exhibition as well. The house looks amazing.
Cassilhaus is amazing! It's a home-based artist residency and exhibition program in Chapel Hill, NC, conceived and designed by architect Ellen Cassily, and her husband Frank Konhaus. I was thrilled when Frank invited me to exhibit Passing Through. He found me through A Yellow Rose Project, a collaborative project of 100 women photographers responding to the 100-year anniversary of the ratification of the 19th amendment. His gallery intern at the time, Lisa McCarty, a wonderful photographer and contributor to the same project, encouraged him to look through the work. I love all these connections, loved working on the exhibition, and we had two very well-attended receptions!
More of a fun question because we know that you appreciate a good designer or clothing item like we do- what are you wearing these days? (Or to your opening?)
I like to wear simple shapes in either solid colors or prints that don't overwhelm my smallish frame and I enjoy the ease of wearing a comfortable dress. My family was in the dress manufacturing business in NYC and my aunt was a dress designer in the 1950's and 60's on Madison Avenue. Style was important but the structure and fit of a garment was always paramount.
I love accessories - scarves, shawls, and earrings. No surprise, a couple of my absolute favorites come from Covet + Lou. One is a gorgeous shawl made by Auntie Otie - it's grey, black with a blueish edge, and off-white, and has a cool geometric design. It's so versatile as it functions as both a shawl and small blanket - truly a work of art that you can wear! My other favorite is my kimono silk face mask by Sweet Seeds Textiles made from vintage kimonos and hand dyed silk. I also love my box pleated pants by Black Crane. To my opening, I wore a simple black merino wool dress from Wool&, accessorized with a colorful scarf that echoes the colors and shapes in my photographs ☺.