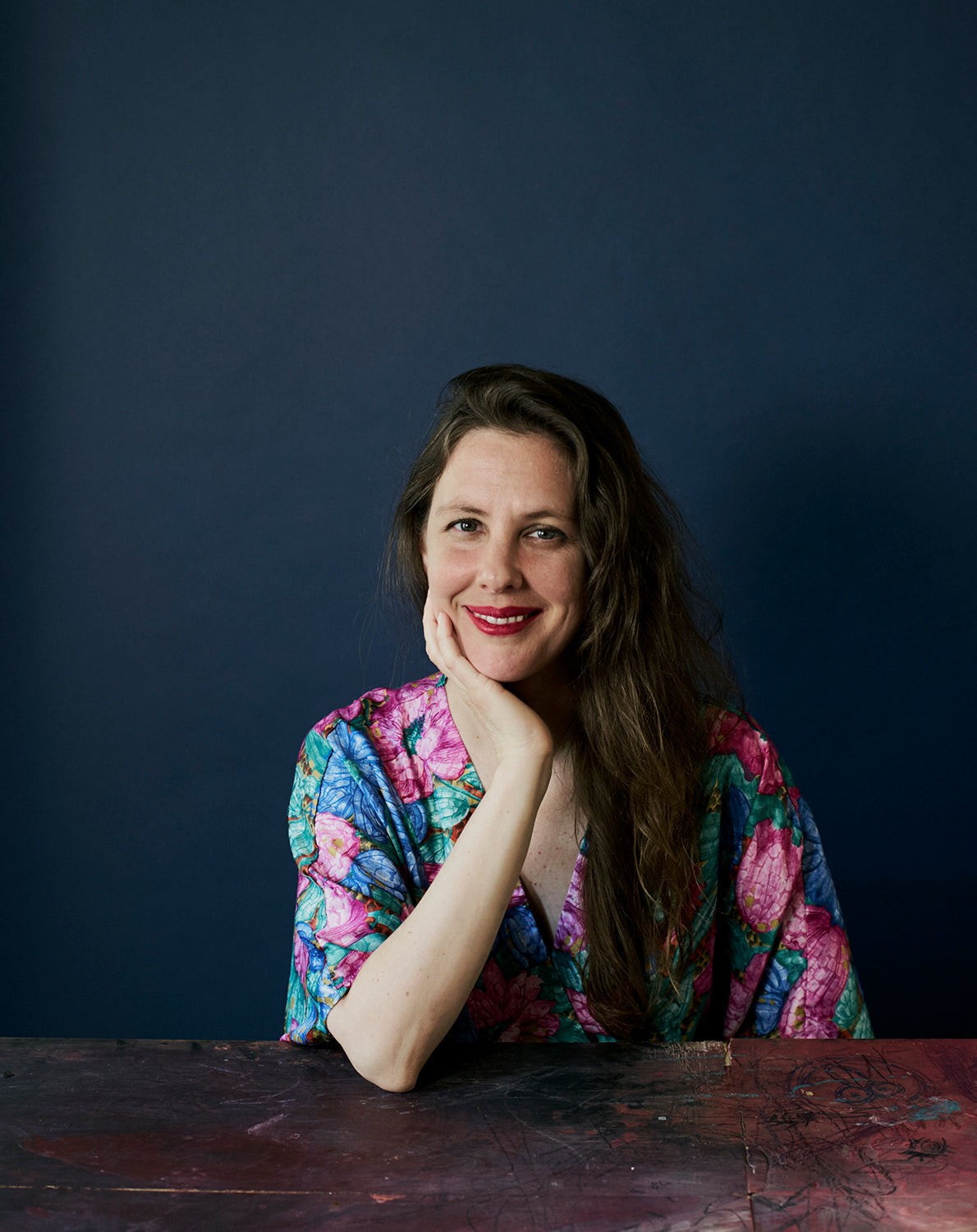 Food brings us together. That is the theme pulsing throughout Mina Stone's latest cookbook Lemon, Love and Olive Oil. We are thrilled to share our conversation with Mina about her latest food experiences, what's kept in her pantry and of course her new cookbook. Mina shares a recipe from her latest work with us too- a Cacio e Pepe inspired kale salad. This conversation is nourishing in more ways than one.
Tell us about your newest cookbook, Lemon, Love & Olive Oil.
My newest cookbook picks up where Cooking for Artists left off and chronicles the type of cooking I've done these past five years: At my home, for large gallery dinners, and at the cafe at PS1. (Mina's.)
How has cooking evolved for you since your last cookbook?
I feel more in touch with what cooking means to me and others—it's a way to connect with and comfort yourself and the ones you love. My cooking today is still fundamentally simple, but some recipes are more meaningful than others and I find both paths to be important.
We share a similar belief that food or a meal can take on a deeper meaning. A meal is connection, comfort, love, sustenance, a form of activism. Can you share a recent moment when a meal was much more than a meal for you?
Absolutely. I was recently in Athens, Greece where my mother-in-law took my family and I to a Cretan restaurant. Owned by two women, doing absolutely everything themselves, I looked at the menu- all traditional small plates from Crete, and saw the menu item "boiled eggs" which I ordered.
The owner, who is also the cook and the waitress, brought out the most perfectly boiled eggs, sliced in wedges and generously drizzled with olive oil and salt. They were the most delicious eggs I have ever eaten, especially alongside traditional "smoked" sausages, dakos salad and simply sliced cucumbers, tomatoes and olives sprinkled with oregano. When I asked her about them she proudly told me her exact recipe and said the eggs have to be of "quality." To experience her pride of her heritage and work ethic over something one could easily consider simple, felt moving to me- it embodied everything I love about cooking, especially when cooking simple food. (And it was insanely delicious.)
The last thing you cooked for yourself?
I made braised Greek beans with tomatoes, but I didn't have feta so I topped it with goat cheese. Pretty great swap!
The last thing someone cooked for you?
My friend, Chris, made the most delicious grilled steak with a super lemony, salty green cabbage and mint salad AND tzatziki. An amazing meal.
What is always in your cabinets?
A large container of olive oil that always impresses/scares people. Canned tomatoes, preserved figs with cardamom I lug back from Greece, dried oregano, spaghetti, and goldfish crackers.
And in your refrigerator?
Iced coffee until November, whole milk, peanut butter, jam, blueberries, nectarines, tomatoes and feta!
We're so excited to share your Cacio e Pepe-Inspired Kale Salad with our readers. Tell us about this one!
This one was a lightbulb in the brain type of accident. I thought of the pasta… all that salty cheese and spicy pepper… and how much I adore it. I had a lot of kale. (A green that I think is perfect and will never tire of.)
I thought it would be delicious to use those flavors in a salad. I had these really nice roasted hazelnuts and added them too for the crunch. It is truly such an easy, delicious and satisfying salad.