The 8-Ball: Claire Gerard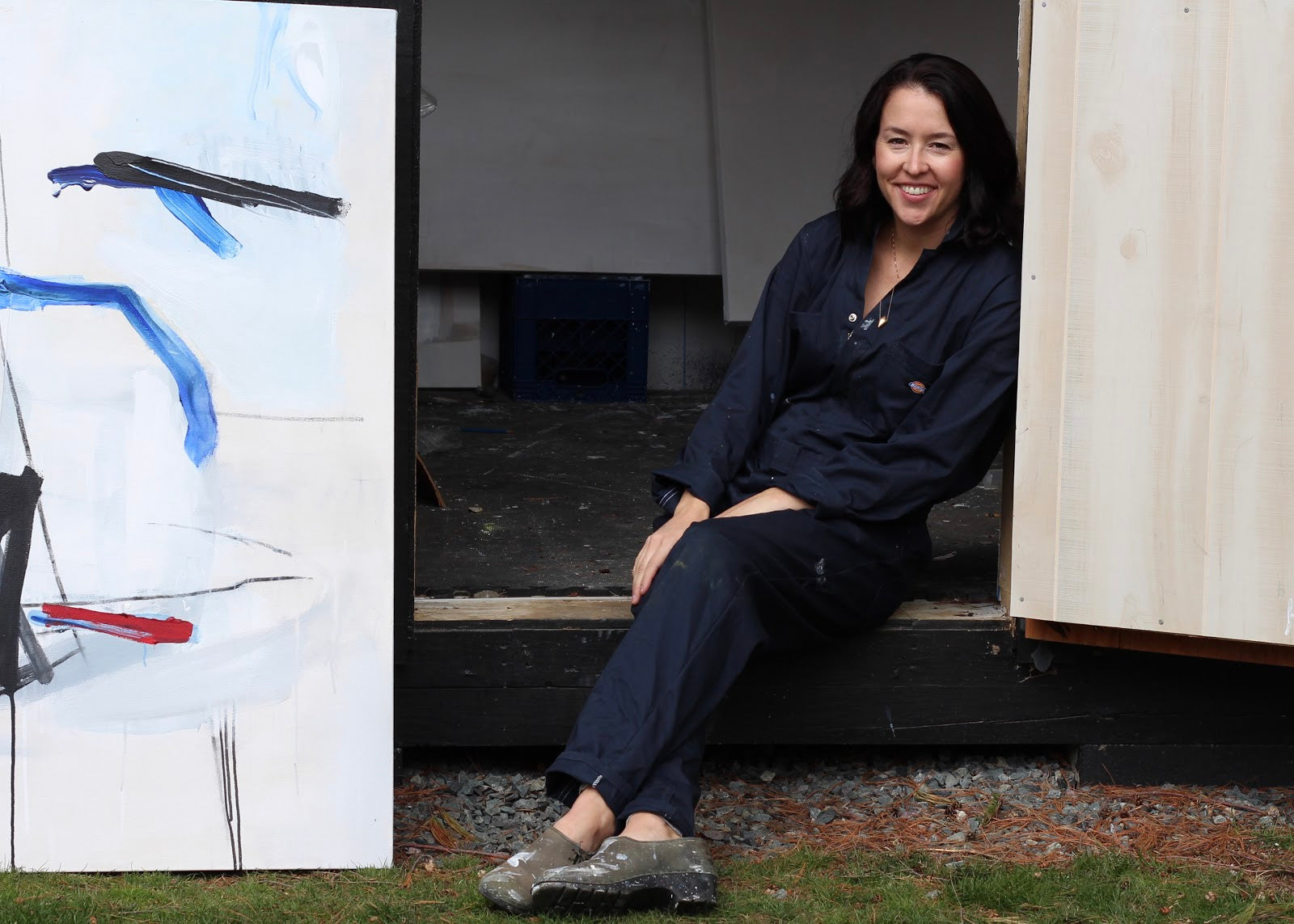 CLAIRE GERARD: Artist Claire Gerard is an abstract painter based just outside of Boston, Massachusetts. Covet + Lou is excited to host Claire for the 2018 Needham Open Studios in store on May 5th and 6th.
Do you see your art reflected in your personal style?
My art and style have both evolved as I've gotten older. While I used to take a "more is more" approach, I now strive for simplicity. In one way, they are notably different: I've never worn pink, and it's a color I turn to all the time in paintings.
What are your favorite stories to tell?
I love telling stories. Although my paintings are abstract, they tell my story – my history, perspective, current state. I love to show this by letting the history of the painting show through – scraping away to reveal what is underneath, building heavy layers, etc.
How did you curate your sense of fashion? What does it mean to you?
I was slow to develop my sense of fashion. It's only recently that I've honed in on my personal style and now I understand the power of having a defined style and expression.
What concepts are you currently working with in your pieces?
I'm exploring my personal visual history growing up in a small town in the Midwest. My paintings reflect the landscape of my childhood – perpetual grayness of the winter sky, faded pastels of factories, vast expanses of cornfields.
Do you have any personal fashion conventions?
Nothing too precious or girly, easy to wear, and I'm currently into neutrals and dressing monochromatically.
What does a typical morning look like for you?
With three kids my early mornings aren't my own. I started waiting until after dropping the kids off to have my first cup of coffee. Then I drink it while I wait for my studio to heat up (I work in a converted shed in my backyard) and head outside to paint.
What is the best advice you've ever received?
Do the work.