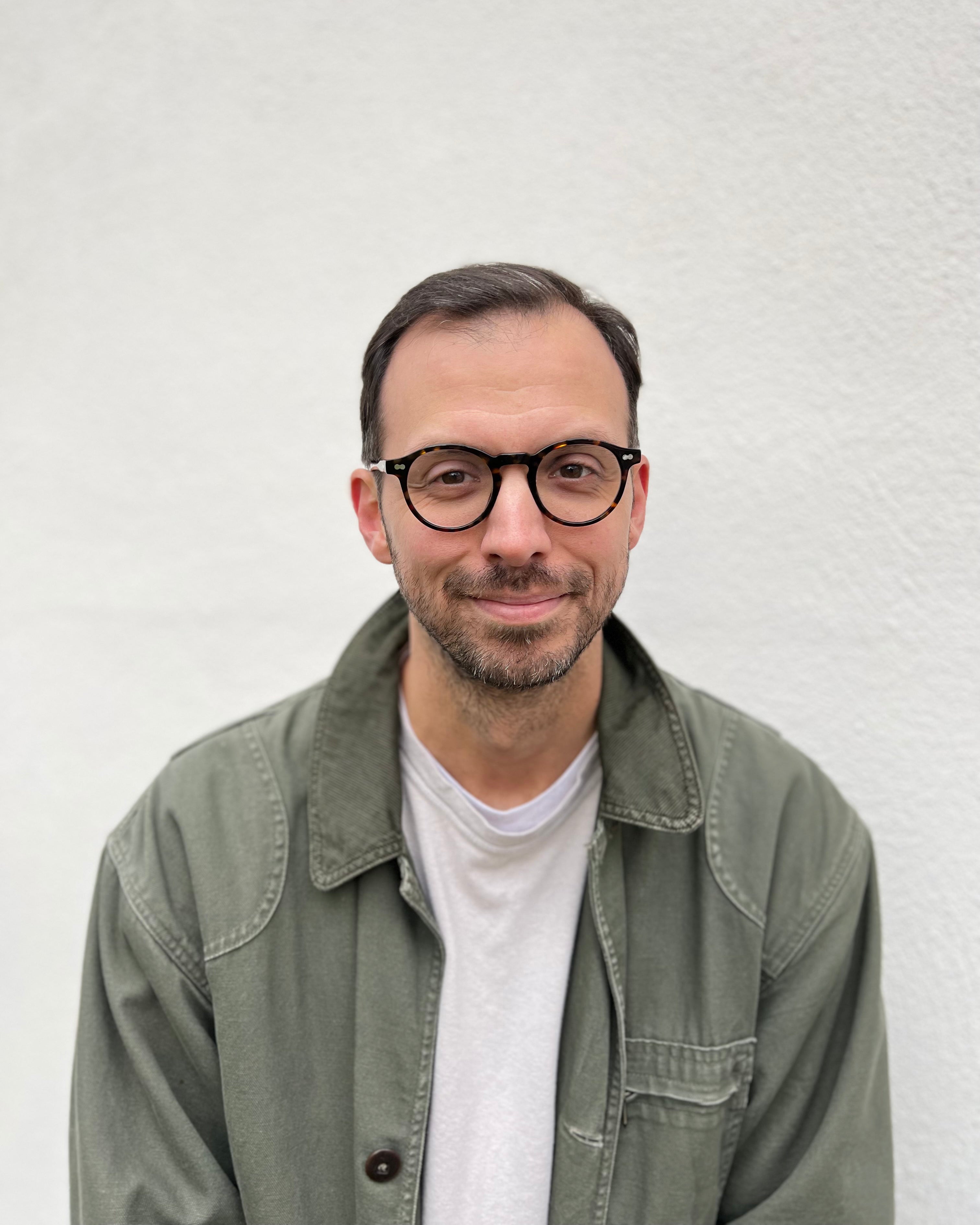 Emberken is Chris Abrams' practice in the creation of handmade ceramic objects. Emberken is based in Woodstock, NY where Chris uses a variety of techniques to hand build and finish one of a kind vessels. Each form is truly unique often starting from his pocket-sized sketchbook. His approach to different forms has stayed consistent over time, but he does see the most evolution in the finishes he uses, like textures, colors, and patterns. Take a look for yourself. We can't wait to find a spot for one of Chris' vessels in our home.
First, can you tell us the story behind the name of your line? Does the name Emberken have a special meaning behind it?
Emberken is the combination of the words Ember and Ken. Ember, as in a small piece of burning or glowing coal or wood from a fire. And Ken is defined as one's range of knowledge or sight. Instead of using my own name and treating this like a solo endeavor, I came up with a unique name that I felt would allow my practice to evolve freely. I've always imagined Emberken growing over time to include more than just ceramic objects and possibly even more than just me.
Could you tell us about your upbringing and where you are from? How did your upbringing shape your current career path?
I was born in NYC and my family was living in New Jersey at the time. Soon after I was born, we relocated to Northern Virginia, where I lived until 2008. Whenever I was bored in Virginia – before social media – I would visit book stores and flip through art and design books and magazines. The images I saw there led to my eventual career path and my desire to be in New York. I returned to NYC for graduate school and continued my career as a graphic designer and illustrator.
In 2016, while living in Brooklyn, I started working with clay. That same year, I was laid off from a job and started to think about pivoting to something else. I loved working with clay, so I continued freelancing as a graphic designer and illustrator while building a body of work in ceramics. I eventually started Emberken in 2019.
How does one of your ceramic objects come to life usually? What does your process look like?
I like to mix up the process. I keep a pocket-sized sketchbook of forms that I've drawn and I'll often choose to start from one of those. Sometimes they end up looking like their sketches, sometimes they don't. I also like to start some pieces without any plan and let them take shape during the building process. Most of my pieces are built using a coil technique while some are built by connecting slabs of different shapes. Once the forms have dried, I'll usually apply a porcelain slip that I'll often add pigment to. The pieces then get fired, glazed, and fired again.
How has your work evolved since beginning Emberken?
The way I approach making the forms has largely stayed the same over time, but I have seen the most evolution in the finishes – textures, colors, and patterns. Finishing pieces in the past had been a frustrating stage in the process for me. I often struggled to achieve results I was happy with and so I explored alternatives to traditional glazing. I currently use a combination of slips, pigments, and glazes with a variety of ways of applying them to achieve the results you see in my latest work. 
Texture seems to be a significant part of your work. Does this come from your process of hand-building and hand-finishing each unique piece?
Yes – I like to leave behind many of the marks that occur in the clay during the hand-building process. Add on textured finishes and I find that interesting things happen in the layers. Working with clay can be pretty unforgiving at times, so I think you really have to roll with the punches to be successful with it. Instead of becoming frustrated with what at one time felt like imperfection, I leaned in.
Your ceramics are handmade in Woodstock, NY. What a charming town we are quite familiar with! What do you love about being Woodstock based?
Woodstock has a history of being a haven for artists and I love that I get to continue in the tradition of so many great artists, designers, musicians, etc, that have come before me. After a decade of busy city life, I'm embracing the calmness of Woodstock and the surrounding area. Raising our young family here has been great. 
Maybe a fun question to think about… If you hadn't started Emberken, what would you be doing?
I imagine I would be doing something similar. I have a design background that I could fall back on, but I was at a point in my career where I was ready to go off on my own. Working with clay came very naturally to me, so it seemed an obvious choice. I also enjoy working with wood although it doesn't come easy for me.