Susanne Manasi Persson of Manasi 7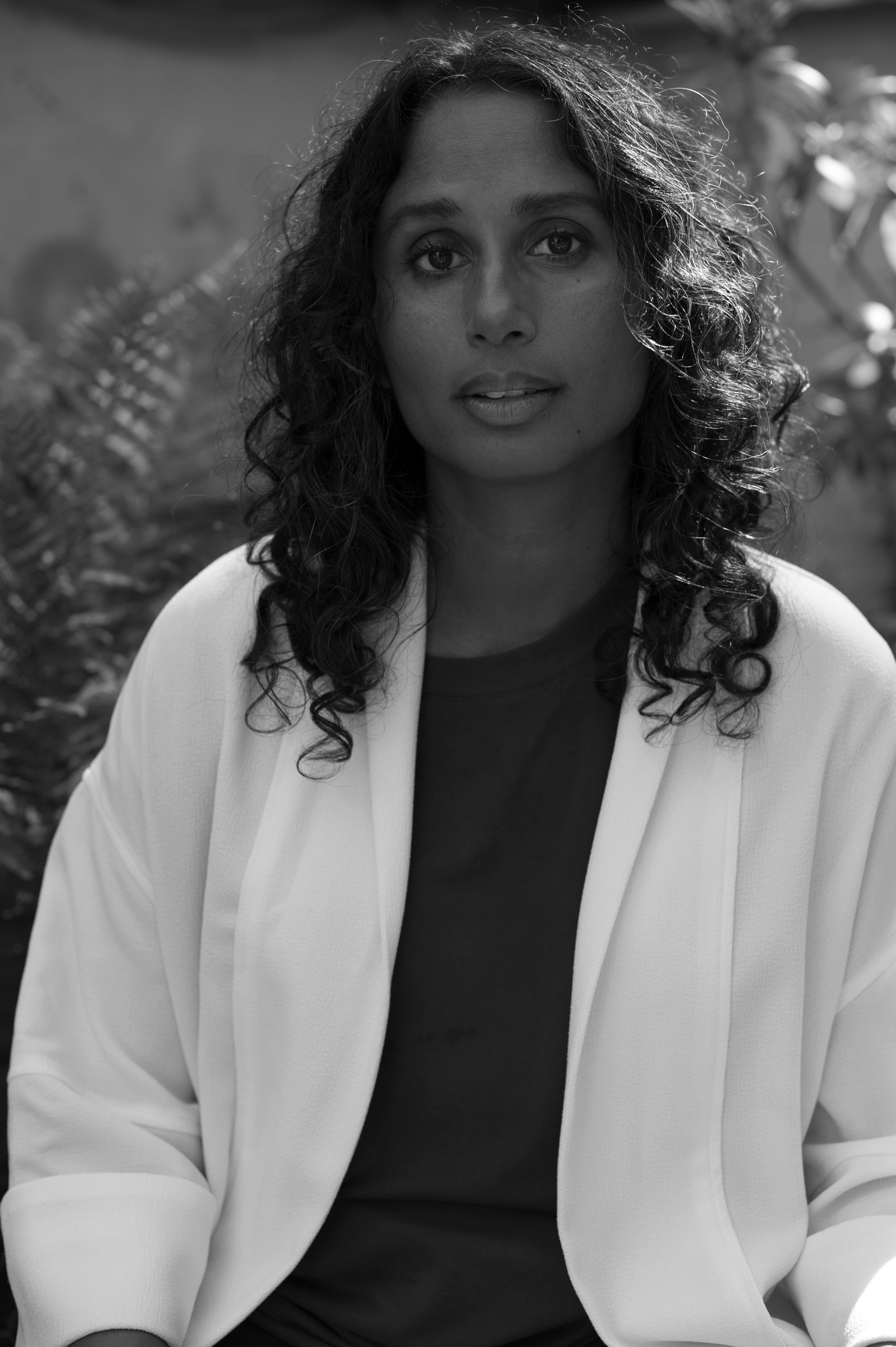 Manasi 7 has been on our Apothecary shelves for quite some time now. We are in love with the All Over Colours; creamy, blendable, and multi-use. With colors like Bisque, a barely there, peachy-beige hue and Etruscan, a neutral antique rose pink, there is something for everyone. Manasi 7 offers the high performance of some of the conventional beauty brands out there, without any of the bad stuff. Instead, the formulas use nourishing, wild harvested and organic ingredients. Susanne Manasi Persson is the woman behind the line with more than twenty years of experience as a professional makeup artist. Today we talk with Susanne about how her convictions towards her personal health & wellbeing inspired Manasi 7.
Tell us about yourself, Susanne. What is your background in and how did it help shape Manasi 7?
I have more than 20 years of experience as a professional makeup artist and more than 8 years as a cosmetic product developer. I began studying to become a makeup artist in 1995. After finishing my education, I went on to assist other makeup artists for a year, building my own portfolio along the way and in 1997 I was signed with an agency. I am also deeply committed to living a healthy life. I am very strict in terms of what I put inside and, on my body, and I believe my interest in health and wellbeing and my beliefs as well as my experience in the beauty industry are all the foundation of Manasi 7.
We are so curious about the ways you live holistically with health always in mind.
What does living holistically mean to you?

For me it is important what i put in my body and what i put on it. I try to focus on
emphasize on eating natural, non-processed and organic whole foods from an evolutionary perspective and exercise 4 times/week. But living holistically also means taking care of your mindset, being happy, thinking positively and helping others as well as taking care of our planet. If you do the best you can, you also feel good.
Going off of that last question, can you share some of your most tried & true practices when it comes to health?

Acupuncture, being out in the sun daily (without sunscreen during the spring and summer since that blocks the essential and important vitamin D intake), deep breathing, meditation, getting enough sleep.
Food is medicine. What is always in your fridge? And your pantry?

Organic virgin coconut oil, Raw Apple cider vinegar, Grass- fed bone broth and kimchi.
What are you most proud of when you think of Manasi 7?

Being an independent family owned and run company, I am proud of seeing our brand next to VC backed larger brands in both stores and press. We do not have the capacity to invest the capital they do in PR, sales or product development, yet we are mentioned in the same contexts, that means our products are really loved by our customers.
What is your beauty routine? Do you have one or two Manasi 7 products that are used consistently or do you prefer to change it up?
I use All over shine Cristallo daily as a lip balm and shaper for my eyebrows. I also use the Skin enhancer Beechwood mixed with All over shine Cristallo as a Tinted moisturizer for even out my skin and cover imperfections. For the lips and eyes I can change it up and use All over colour Ikura one day and All over colour Kobicha one day depending on mood and effect I want. On the eyes I love using Eye glow colour Sublime all over the lid and Jardin as a liner.
We are obviously fond of each and every Manasi 7 product that we carry at Covet + Lou, but can we say that we love the packaging just as much? It's beautiful. Who or what keeps you inspired aesthetically?
My dear partner in life and in business, Olof, is the mastermind behind the packaging, he is the graphic designer and AD. Together we wanted to create packaging that are timeless, sustainably made and different from other brands.
Something you are looking forward to. Please share.
Something very exciting is coming this March that we have been working on for 3 years, stay tuned for our biggest launch yet.
Looking for more Manasi 7? Susanne created a look for Covet + Lou using all Manasi 7. See that here.