Stitch and Tickle Pop-Up at Covet + Lou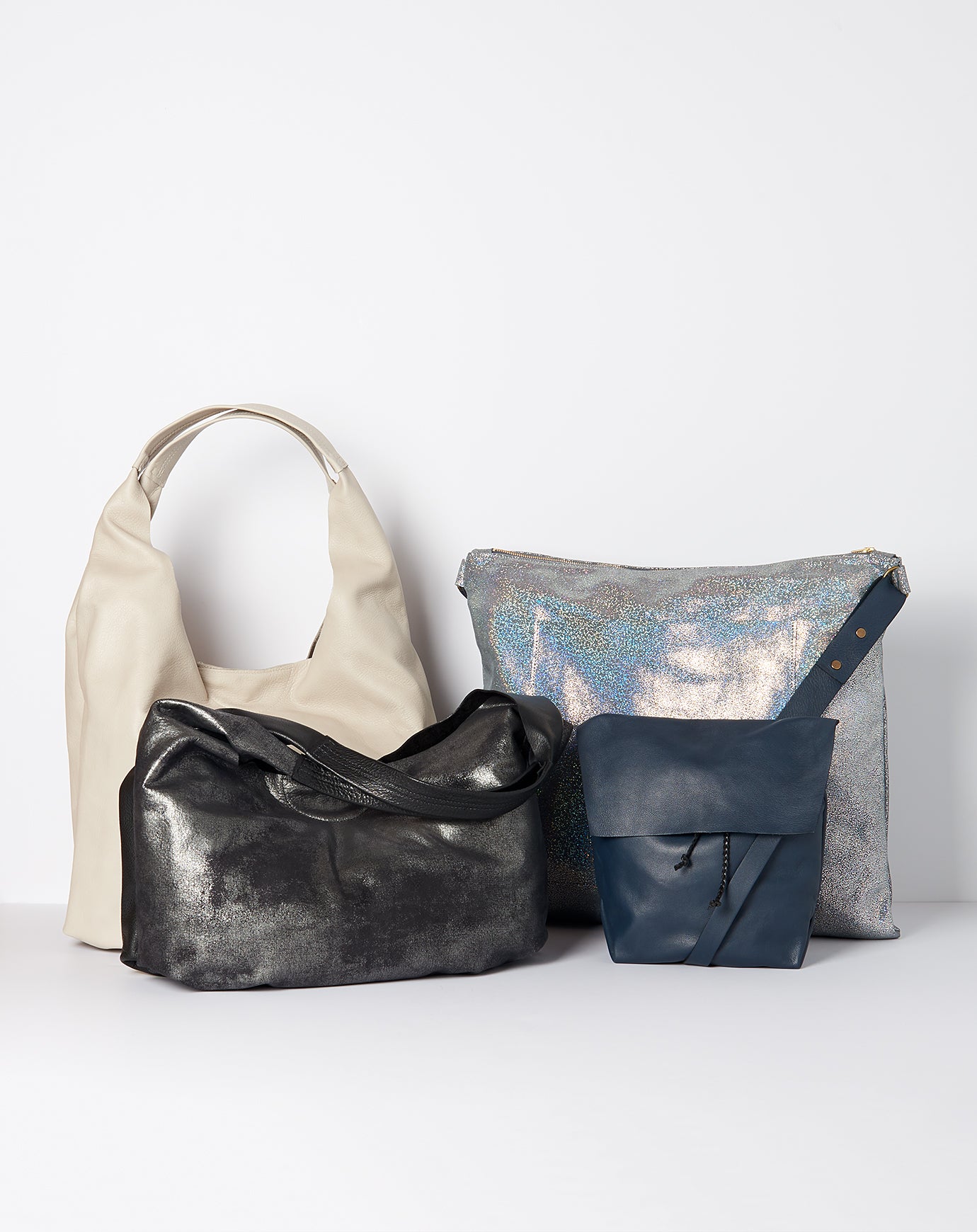 Covet + Lou is pleased to welcome Sophie Truong, designer of Stitch and Tickle, for a pop-up event from March 22 to March 24. An opening reception will be held with Sophie on March 22 from 6pm to 8pm. Sophie's collection comprises of small batch leather bags and accessories, each one individually handmade made in her studio in East Boston.
Born in France, Sophie studied International Business in Paris before moving to Boston in the early 90's. While working in the corporate and nonprofit world (her last job was with the Museum of Fine Arts, Boston for 10 years as a Product Development Manager and Buyer), she started feeling the pull of a more creative field and she discovered art making in her early 30's. Sophie used found textiles and unconventional sewing techniques in her artwork and it gradually became clear that fiber arts was her medium.
A recurring theme in her work revolved around hyper-consumerism and the waste our society generates. So it seemed natural that, when investigating her own business, she would choose to do something ethically sound by making handmade items, locally. In 2011, while unable to find a bag that would fit her taste and needs, she started playing with leather and Stitch and Tickle was born! Truong's process creating bags is the same as in her artwork: it is intuitive and tactile, so the leather she discovers always dictates what the final product will be. Yet, all bags have the same qualities: they are simple, beautiful, functional and timeless.
Covet + Lou is always happy to support local, independent female designers. For more information about this event email Kassio Santos at kassio@covetandlou.com.