EVENT: The National Institute for Reproductive Health Fundraiser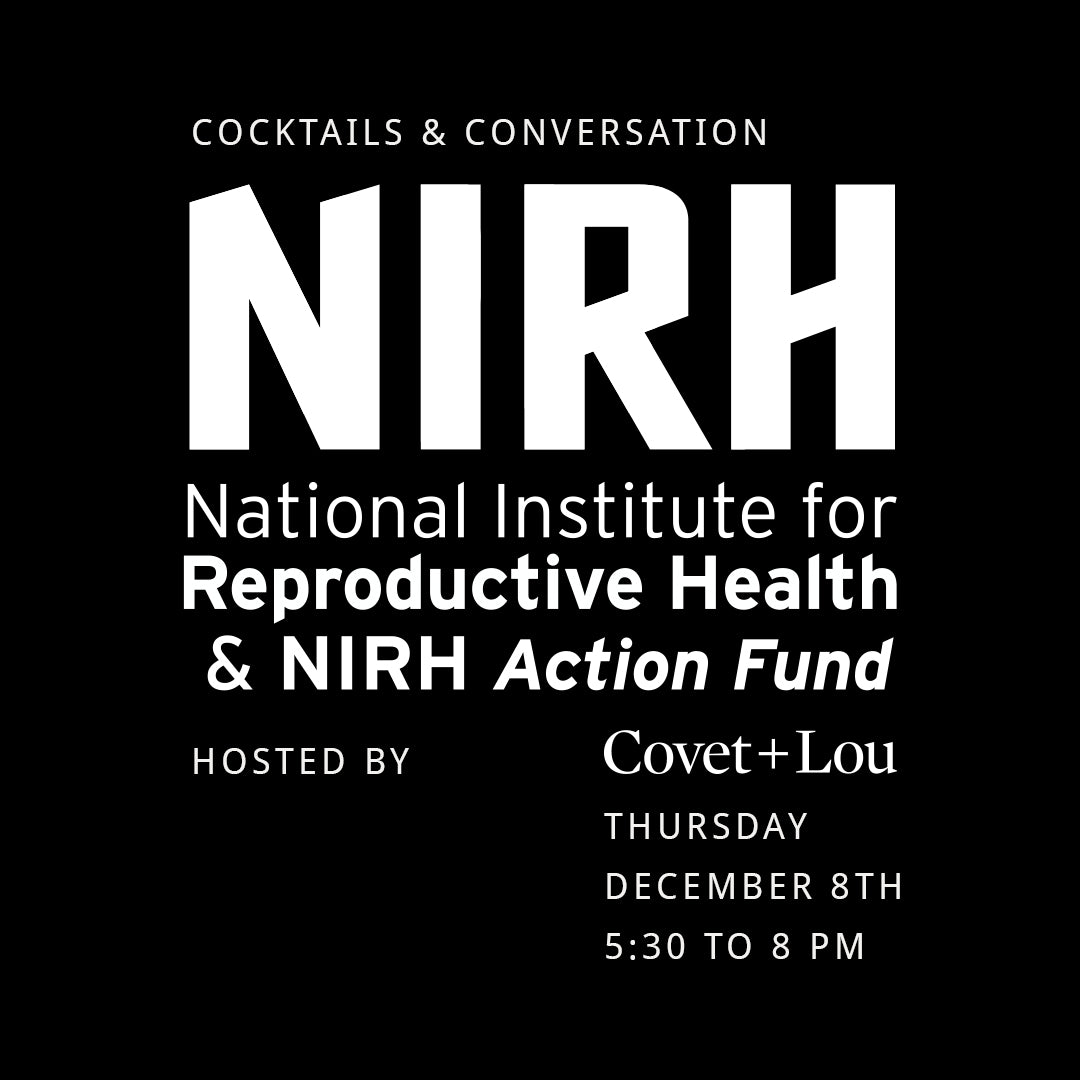 You're invited. Join us Thursday, December 8, 2022 from 5:30 to 8 PM at Covet + Lou.
We are beyond pleased to host The National Institute for Reproductive Health on behalf of Newton-local, Sarra Reale, at Covet + Lou.
The NIRH and NIRH Action Fund fight for legal, affordable, stigma-free, patient-centered abortion and contraception and to end racial and economic disparities in reproductive health.
The NIRH strengthens the movement for reproductive health, rights, and justice through partnerships and proactive policy initiatives at the state and local level.
Fundraiser event details are as follows:
Join us at the shop, located at 28 Lincoln Street in Newton Highlands, from 5:30 to 8 PM on Thursday, December 8th for libations and conversation.
We're keeping it local. Light fare and beverages provided by our neighbors, Dining Car and Walnut Market.
A raffle for gift cards (up to a $500 grand prize) to Covet + Lou will be held.  All proceeds from the sale of raffle tickets will go directly to NIRH. 
A note from Sarra Reale: 
"Abortion rights are essential for the respect and freedom of all. This is the battleground for our personal freedom and choice." 
To learn more about NIRH, visit their website.
Please RSVP to hello@covetandlou.com. Any questions? Please email us! We look forward to seeing you.