At Home: Alexis Manson, Covet + Lou Model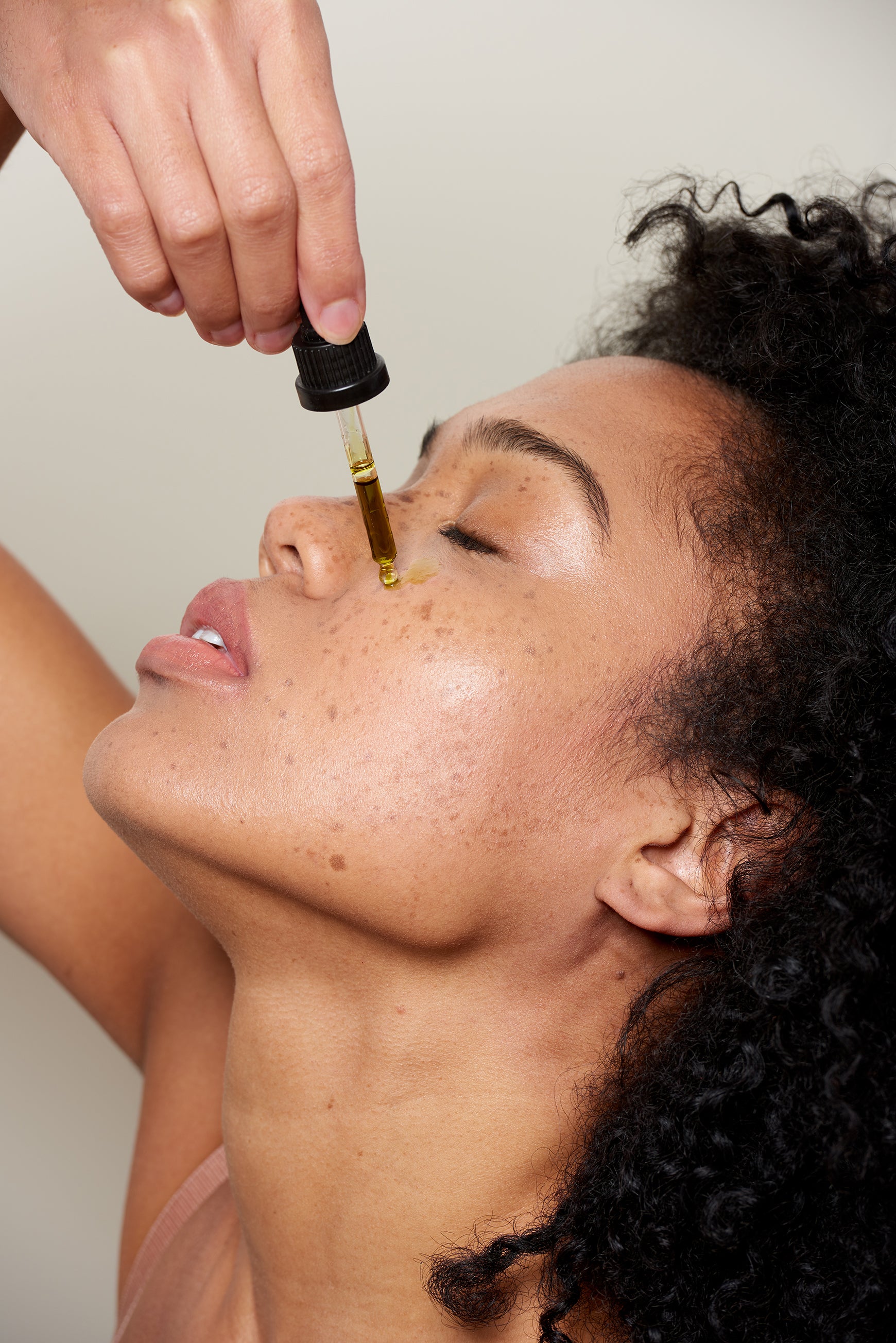 At Home is about self-care. We're asking some of our favorite people what's keeping them well.
Where is home for you right now?
My temporary residence happens to be my mommy's house. Throughout 2019, I consistently traveled three to four times out of the week to NYC just for 5-minute castings. The wear and tear on my body was becoming more and more evident; it was time for a change. My plan was to move closer to opportunities, but during the interim, my childhood home has become my safe haven; a dwelling place I can never outgrow.
What are you doing to keep yourself calm?
Besides listening to self-guided meditation videos on self-esteem, anxiety, and relaxation; I have created a new norm that truly calms me and makes me feel purposeful:
I start my morning with a cup of peppermint tea, it really helps me relieve stress and anxiety amidst the current global state of affairs. Two days out of the week I hike Wadsworth Falls State Park. The panoramic scenes of nature reduce my stress and enable positive feelings to flow in me. Cooking has also been very calming for me; I feel good knowing I'm preparing dishes that combat inflammation. Puzzles unknowingly have helped with my anxiety, after the 20th time of my mom asking me to help her with a 1,000 piece puzzle; I gave in. In the morning, I exfoliate my skin, apply Noto oil to my face, Olio E Osso balm to my cheeks and lips, and finish the look with Noto's hydrating highlighter.
What are you watching / reading / listening to?
Watching: Currently, I am binge-watching New Amsterdam (I have a huge crush on Dr. Max Goodwin) and Insecure.
Reading: My mom recommended the book I am reading now, All Over But the Shoutin' by Rick Bragg. The first paragraph captured my attention and I haven't been able to put the book down. I may end up reading this book twice before reading the book, Becoming by Michelle Obama; that's next!
Listening: I am currently listening to a playlist I named Heaven. It feels so refreshing to hear lyrics that speak to you. The artists consist of Calum Scott, Coldplay, James Arthur, John Mayer, Anita Baker and The Script.
What are you looking forward to?
I look forward to traveling the world with friends and some solo. Life is truly about discovery and I have so much to discover within myself; a task I hold very sacred. Getting back to work in my passion arena is something I look forward to more than anything though. I love being a model and the beautiful people I have met on this journey. My heart goes out to each of them during these hard times, better days are ahead; I am confident!
What's your at home style?
My style at home and in real life is super simple. Give me a great pair of mom jeans, black tank, and some mules; we are good to go.
What's on your Covet + Lou wishlist?
I love the brand Ace & Jig! I want the following: LeeLee Dress in Fitzroy, Bo Skirt in Melbourne, and the Capella Jacket in Atlantis and Sail.