At Home: Creative Director Ryan Lopes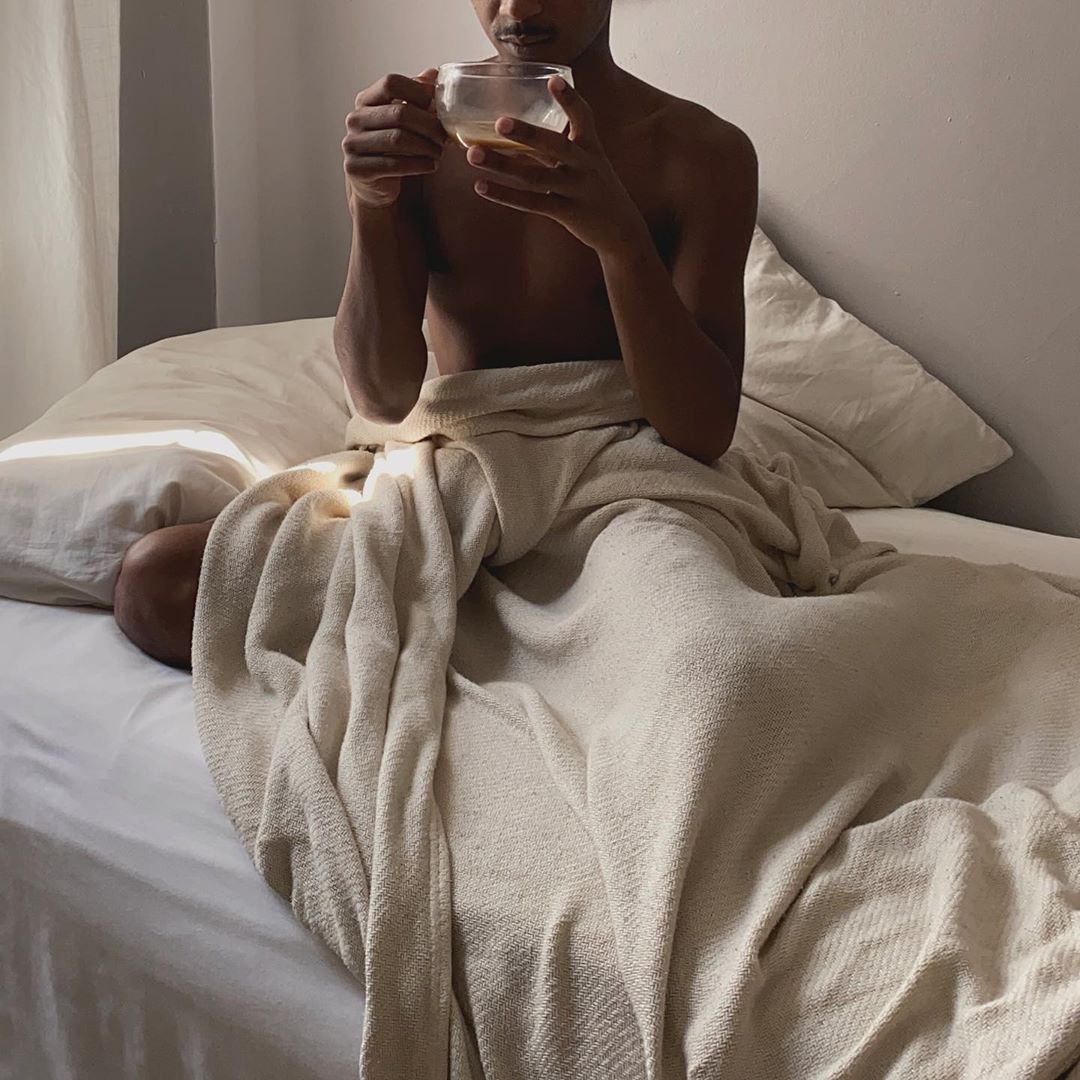 [Photograph by Ryan Lopes]
At Home is about self-care. We're asking some of our favorite people what's keeping them well.
Ryan Lopes is a Creative Director local to Covet + Lou in the Northeast.
Where is home for you right now?
Home has been Rhode Island. Always thankful for all of its surrounding water.
What are you doing to keep yourself calm?
Burning lots of incense, sleeping in and really not taking on side gigs and projects. It's very important for me to observe this time and remain grounded. How could I forget that I resort to the beaches nearby at least twice a week. Wish I was in a beach house for the season.
What are you watching / reading / listening to?
Extra late, but getting through How to Get Away With Murder. Viola is originally from Rhode Island, growing up in the same town as I. Watching her success and passion is humbling. Always listening to Alice Coltrane, as her music opens many doors of peace and selflessness.
Your at home look—what are you wearing these days?
Usually wearing my set by Golondrina Collection. Lots of Hanes tanks and nude by night.
The products that make up your skincare are so admirable. Can you share some of your personal favorites for when your skin needs that extra boost and extra love?
Thank you, truly. I have been deeply influenced by skincare because of you Jaimie and adding so much spark and interest to what is surrounding you each day. I love my Living Libations Seabuckthorn cleanser and a range of F.Miller products, forever. My LESSE mask and serum. I recently added Supernal's Cosmic Glow Oil to my apothecary, and it is in fact cosmic. I live by aloe as an additional moisturizer. The Light Ray from Cap Beauty x Wooden Spoon Herbs is an amazing tonic supplement.
What are you looking forward to?
Looking forward to driving my 82' 240 Volvo again someday soon, haha. Also directing a shoot I'm excited for at the end of this month! Stay tuned.