The Rambler: Crompton Collective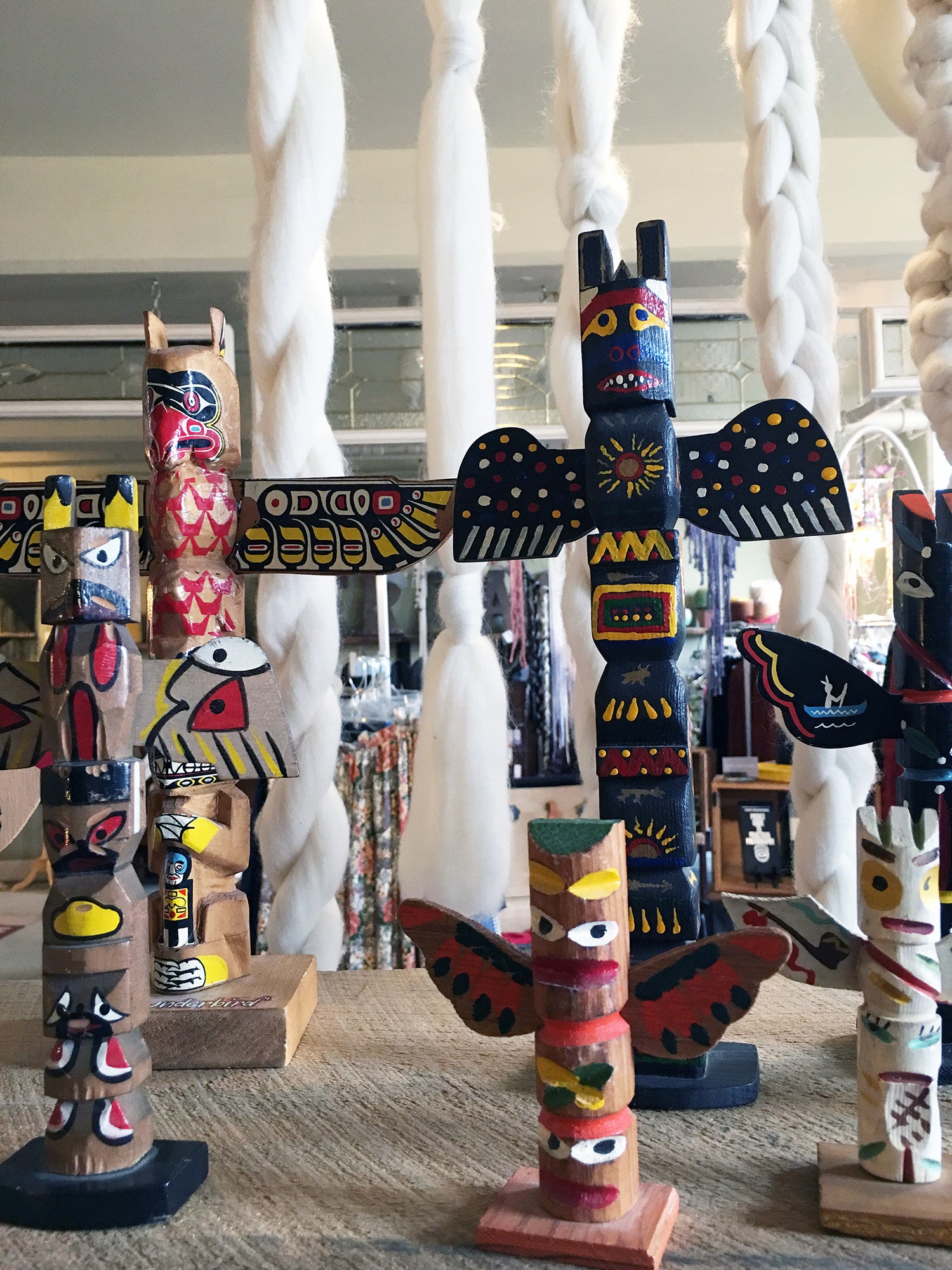 Part of my job is to hunt for beautiful and unique vintage items. Whether it's a well loved article of clothing or heirloom for the home, I think vintage pieces provide the perfect accent. And as I wander flea markets, peruse antique stores and scour estate sales, I try to imagine the untold history that accompanies each found gem.
As an extension of Covet + Lou, I have a small outpost of my finds at Crompton Collective. Located in Worcester, Massachusetts, this well curated space hosts nearly 100 vintage and antique vendors. It's founder and owner, Amy Lynn Chase, grew up in this gritty and wonderfully diverse city. She is a major proponent of the small business community in the Worcester area and truly embodies the independent, entrepreneurial spirit. She has grown the venture to feature local makers and their wares, offer an event space for weddings and various special occasions, and host the Canal District Farmers Market.
If you ever find yourself in the area, I urge you to visit Crompton Collective. And while you are there, you should also check out:
BirchTree Bread Company  You will instantly be enveloped in the wonderful, warm smells of this artisan bakery. I particularly enjoy their homemade soups and wide selection of bread.
Wormtown Brewery  In existence since 2010, this brewery's hand crafted beers are in great demand but limited in supply. While the Seven Hills Session Pale Ale is their flagship brand, the Be Hoppy brew is a favorite in our household.
Smokestack Urban Barbecue  If you are a meat lover, this place is for you. It's a no-nonsense joint with no-nonsense bbq. They hickory smoke their meats for up to 14 hours and offer a variety of side dishes to accompany that flavorful goodness. I suggest you try the sliced brisket and half-chicken; your carnivorous tendencies will thank you.