Hello Mr. Hoffman: Currently Coveting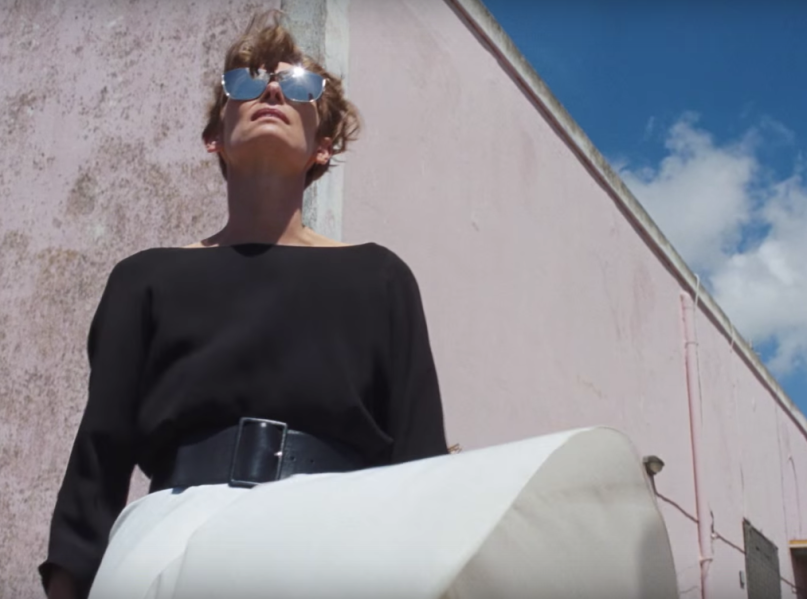 A BIGGER SPLASH
Director Luca Guadagnino's erotic thriller set on a remote Italian island is the filmic equivalent of the perfect early summer beach read. The tale centers on a Bowie-esqe rock star played by the flawless Tilda Swinton (who never fails to look fantastic, even in the most compromising and unglamorous scenes) and her boyfriend vacationing while Swinton's character recovers from vocal chord surgery. The couple is visited by Swinton's former lover, played energetically by Ralph Fiennes and his manipulative daughter; the foursome only plays nice for so long and tensions between the vacationers rise along with the temperatures. Throughout the film there is a talk of a hot, damaging wind that blows up from North Africa – an effective device that nicely foreshadows impending calamity. The film quickly becomes about something else entirely and just when I was sure that it was about twenty minutes longer than it needed to be, it recovers with such a confounding and problematic ending I promise you'll keep thinking about it days after viewing.
CINDY SHERMAN AT METRO PICTURES
One of the 20th and 21st century's most influential photographers (and a personal favorite) returns with a show of all new work at Chelsea's newly renovated Metro Pictures gallery. Sherman has spent decades putting herself at the center of her practice – adeptly transforming herself into myriad characters that become quasi- cinematic heroines. This show is no different; Sherman takes on the guise of faded ladies of the 1970s – simultaneously glamorous and grotesque. The show runs through June 11th only, if you're able to go don't miss the chance to see a modern master at work.
DOMAINES OTT COTES DE PROVENCE ROSE
Over the past few years as Rosé consumption has increased exponentially (as is explained with aplomb in this town and country article) I've certainly tasted my fair share of Provence's pink wine varietals. In my mind one clearly surpasses all the rest: Domaines Ott Cotes de Provence. While it's a bit pricier than most it's the perfect summer splurge and makes a pretty fine host gift if you're looking to impress. And as this is my birthday week, a bottle is definitely topping my wish list.