The Covet + Lou Questionnaire: Artist Alicia Scardetta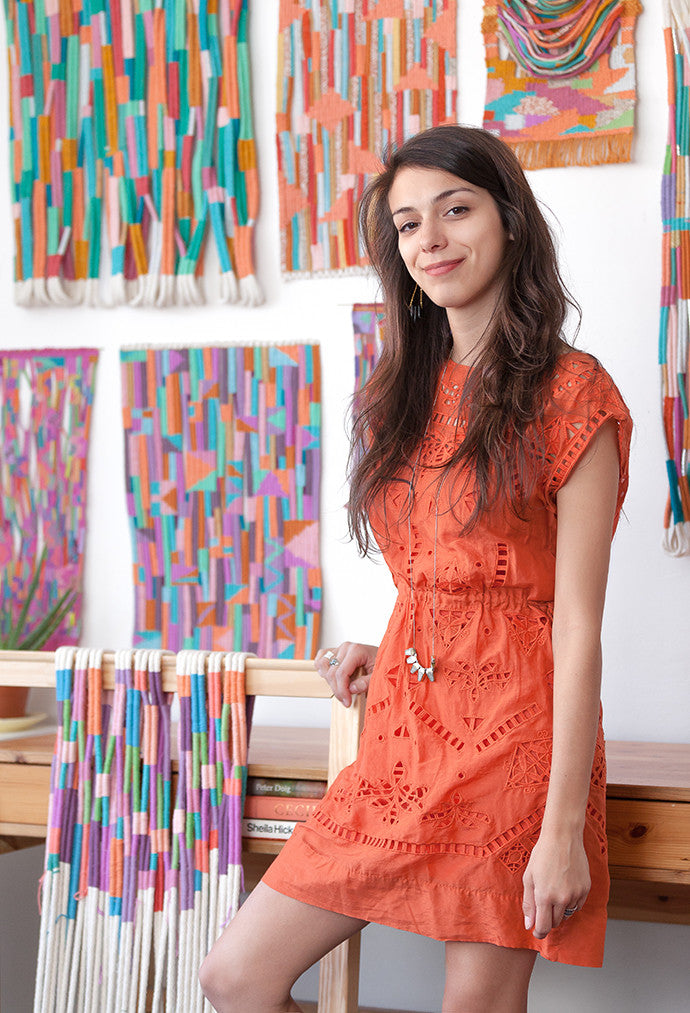 Where are you right now? Brooklyn, NY
What inspires you? Museum retrospectives, national parks, hardworking people.
Your idea of happiness? Summer.
Of misery? Winter.
What is your most creative time of day? AM.
3 things you could not live without? Sweet treats, public transit, and movie theaters.
When is honesty not the best policy? On social media.
Fight back or compromise? Somewhere in between.
Have you ever been arrested? No.
If not yourself, who would you be? A Gilmore girl.
What do people notice about you first? Cool kicks.
What do you dislike most about contemporary culture? When my wifi network is down.
In your time away from work, what do you do? Go to the beach, read, daydream.
If you had to describe yourself in one word, what would it be? Interested.
Read more about Alicia Scardetta. Shop Alicia's WILD Weavings.