The Covet + Lou Questionnaire: Mina Stone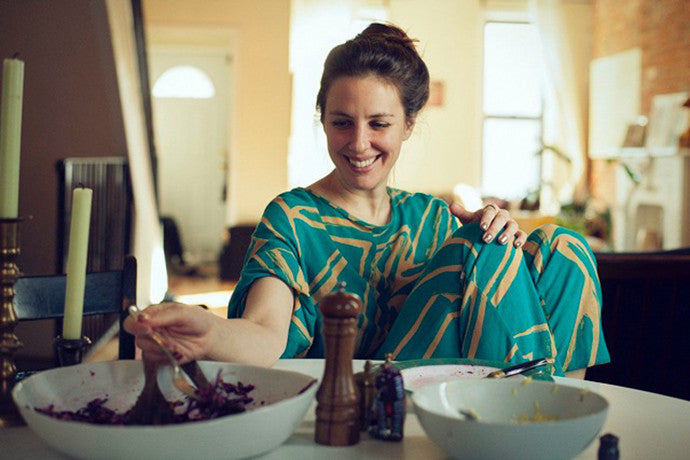 Where are you right now? The studio of Urs Fischer, an artist I cook for.
What inspires you? Humor, grocery stores, colors of food, and Greece.
Your idea of happiness? Simple things and belly-aching laughter.
Of misery? Complicated things and anxiety.
What is your most creative time of day? 10 a.m. to 2 p.m.
What is your greatest extravagance? Fancy natural-product splurges
What fault in others do you tend to tolerate most? Impatience
3 things you could not live without? Lemons, olive oil, and salt.
New York or LA? New York. I'm upset you even asked.
When is honesty not the best policy? I have no idea, but I could guess.
Fight back or compromise? Depends.
Have you ever been arrested? Almost. I grew up in Boston. Enough said.
If not yourself, who would you be? Susan Sarandon, Cher, or Michelle Pfeifer
What do people notice about you first? My rings, all by Aesa jewelry.
What do you most dislike about contemporary culture? It seems to leave you with very little time…
In your time away from work, what do you do? Yoga, barre (just like Tina!).
If you had to describe yourself in one word, what would it be? Nice.

Read more about Mina Stone.