Free Shipping on Orders Over $300

0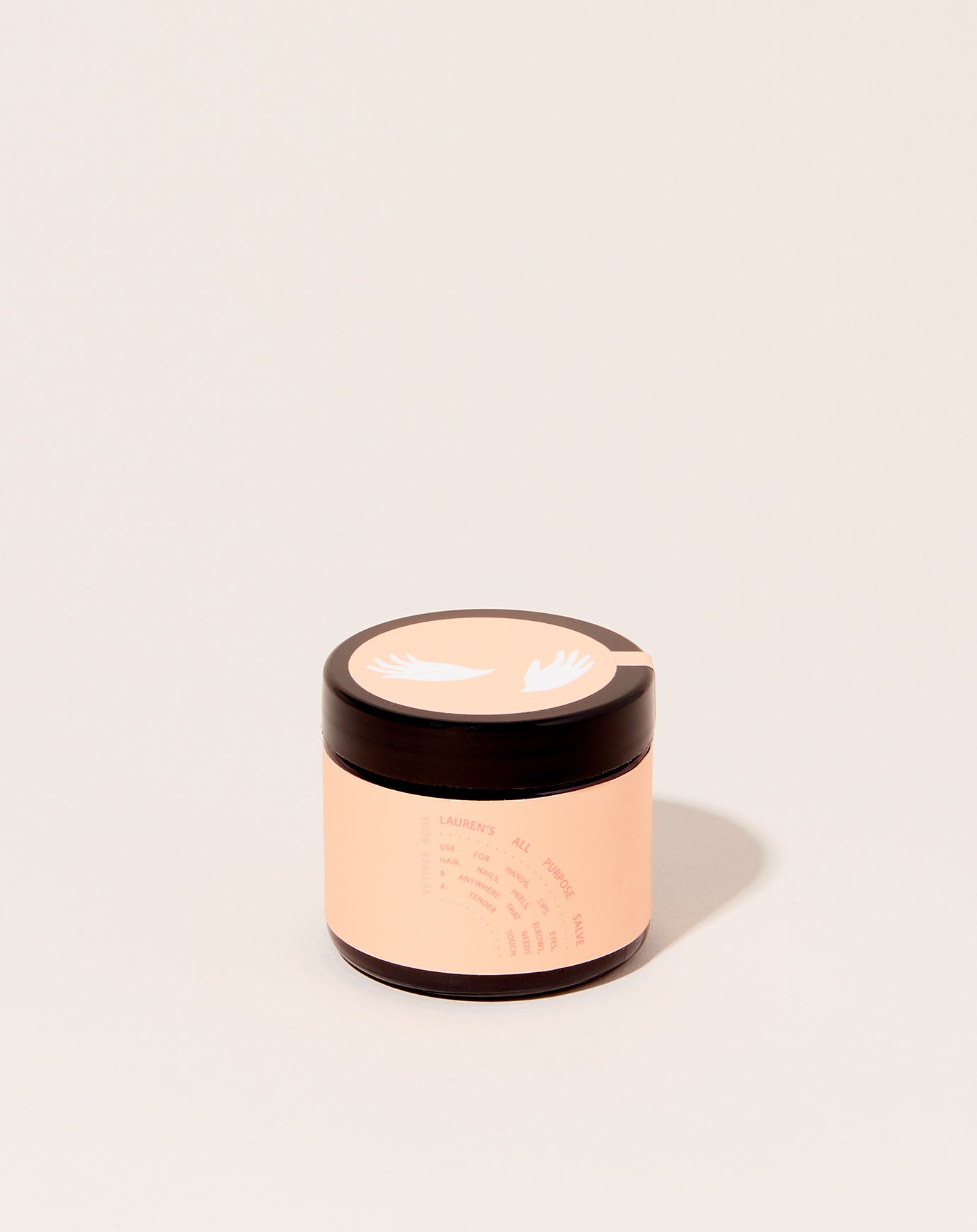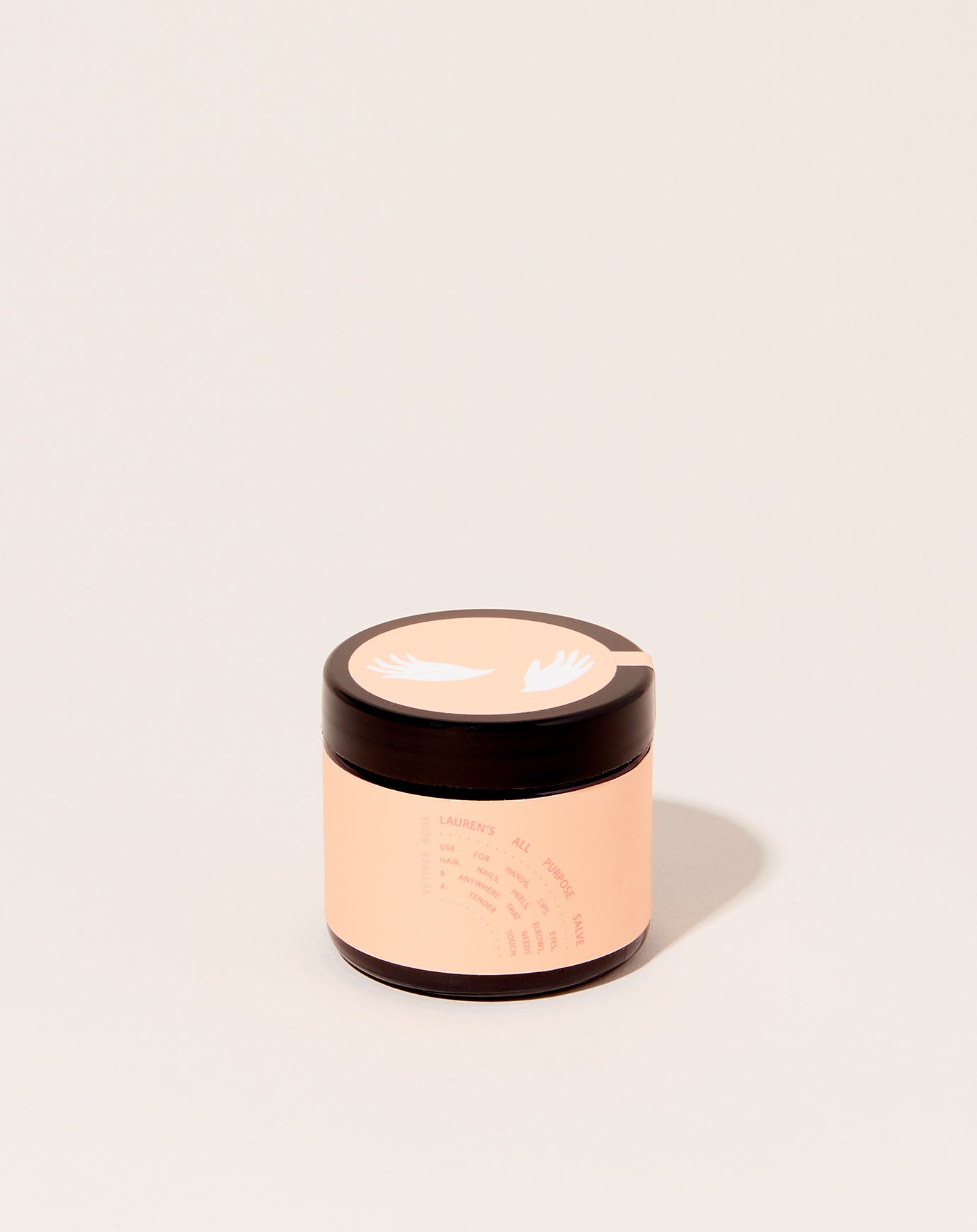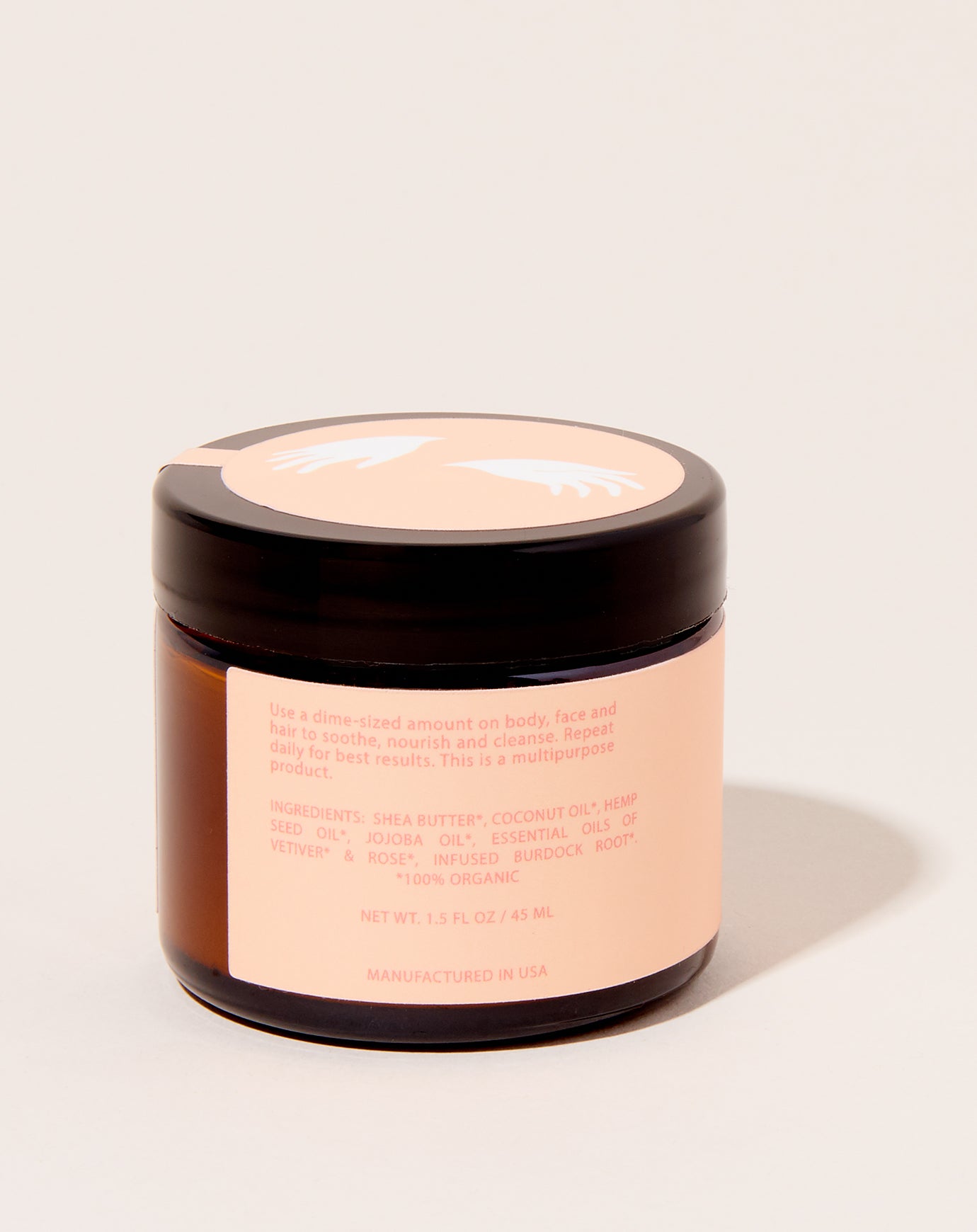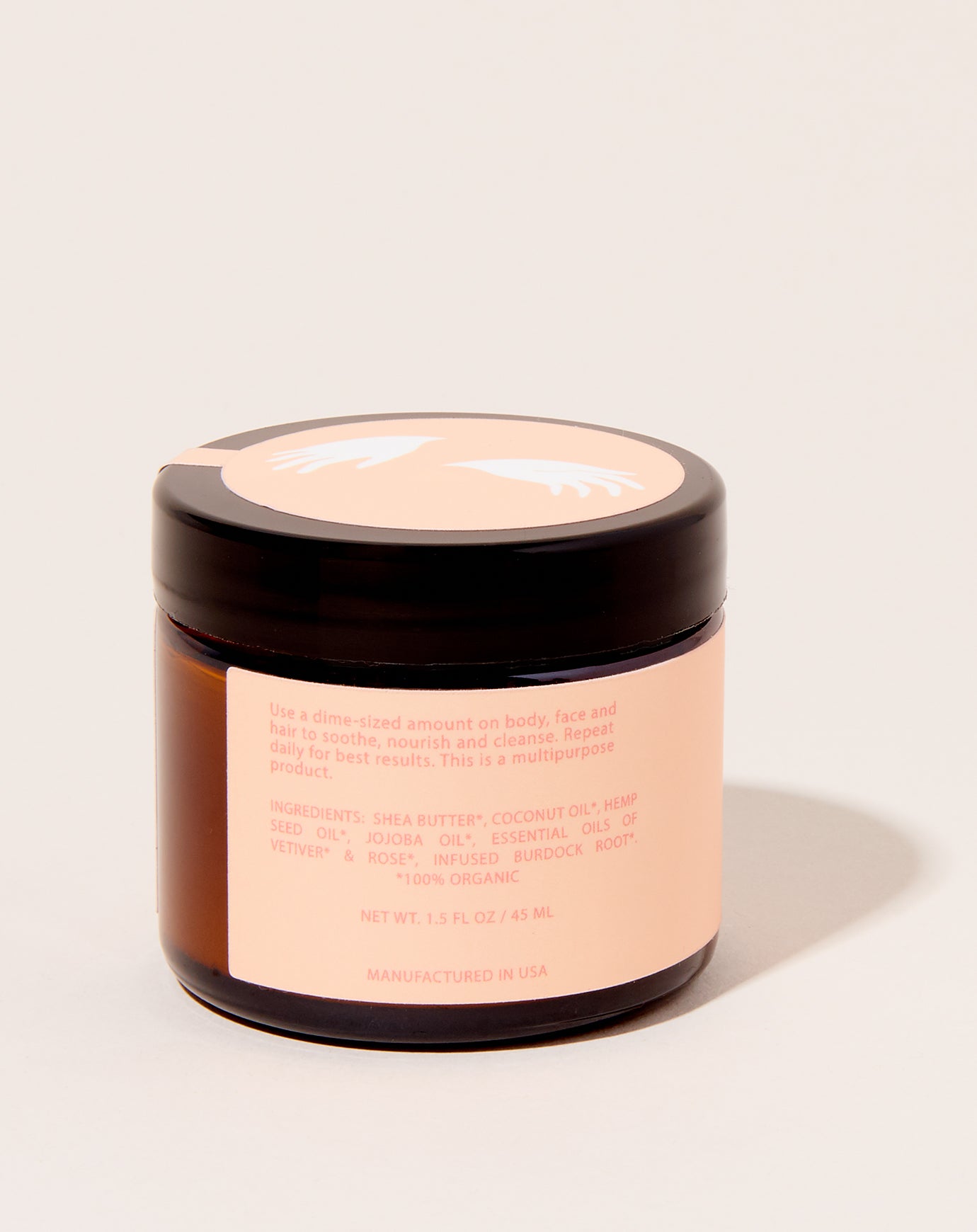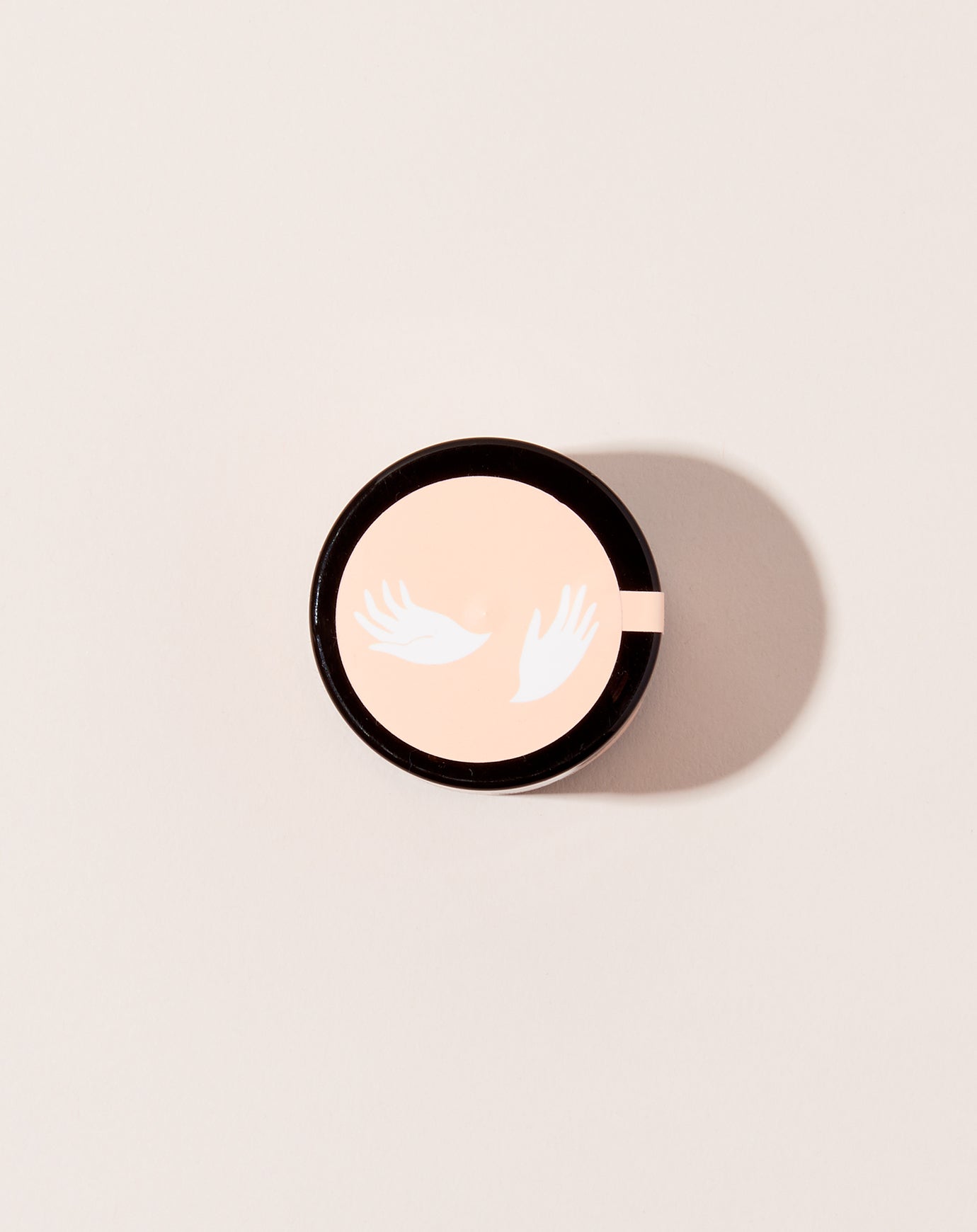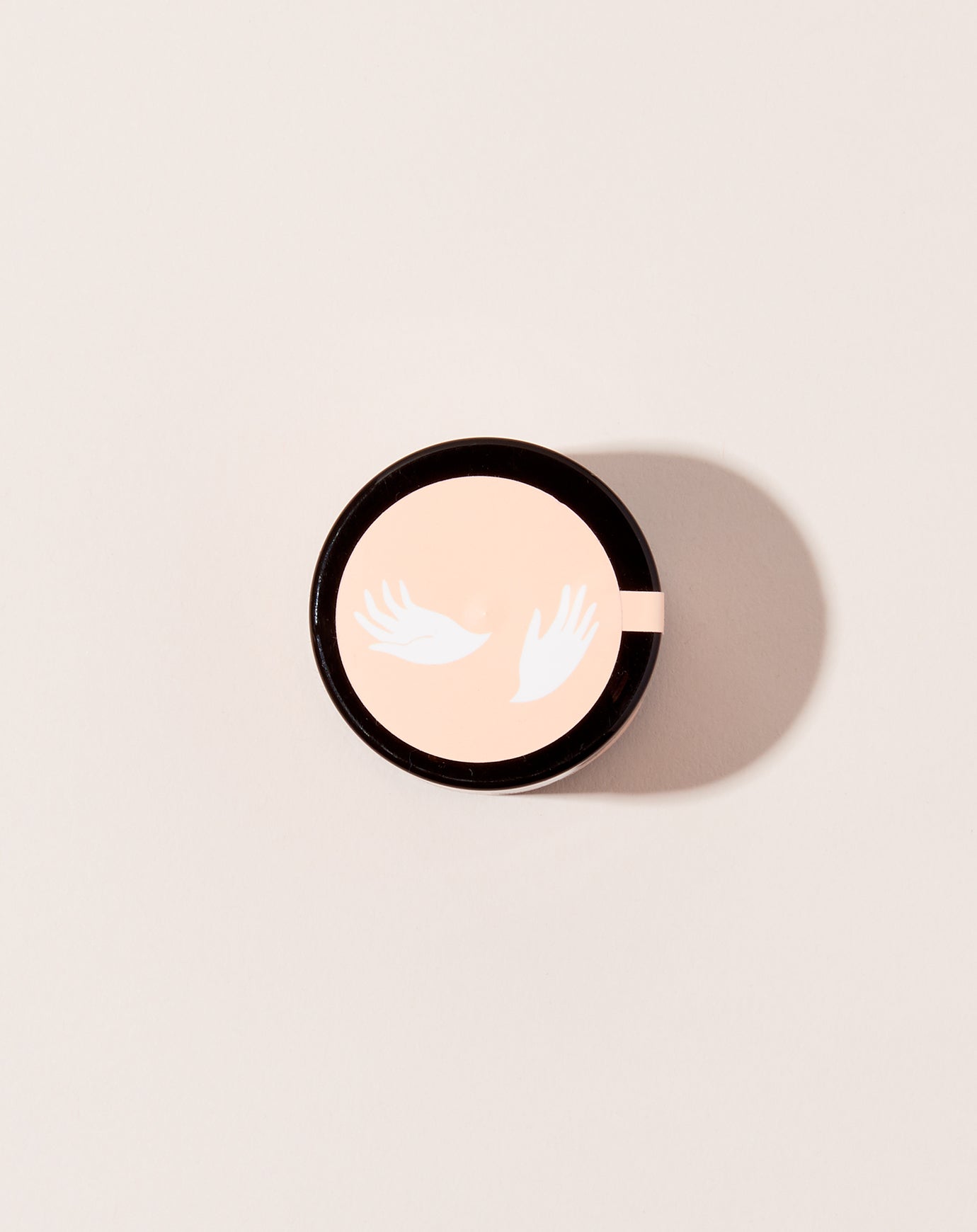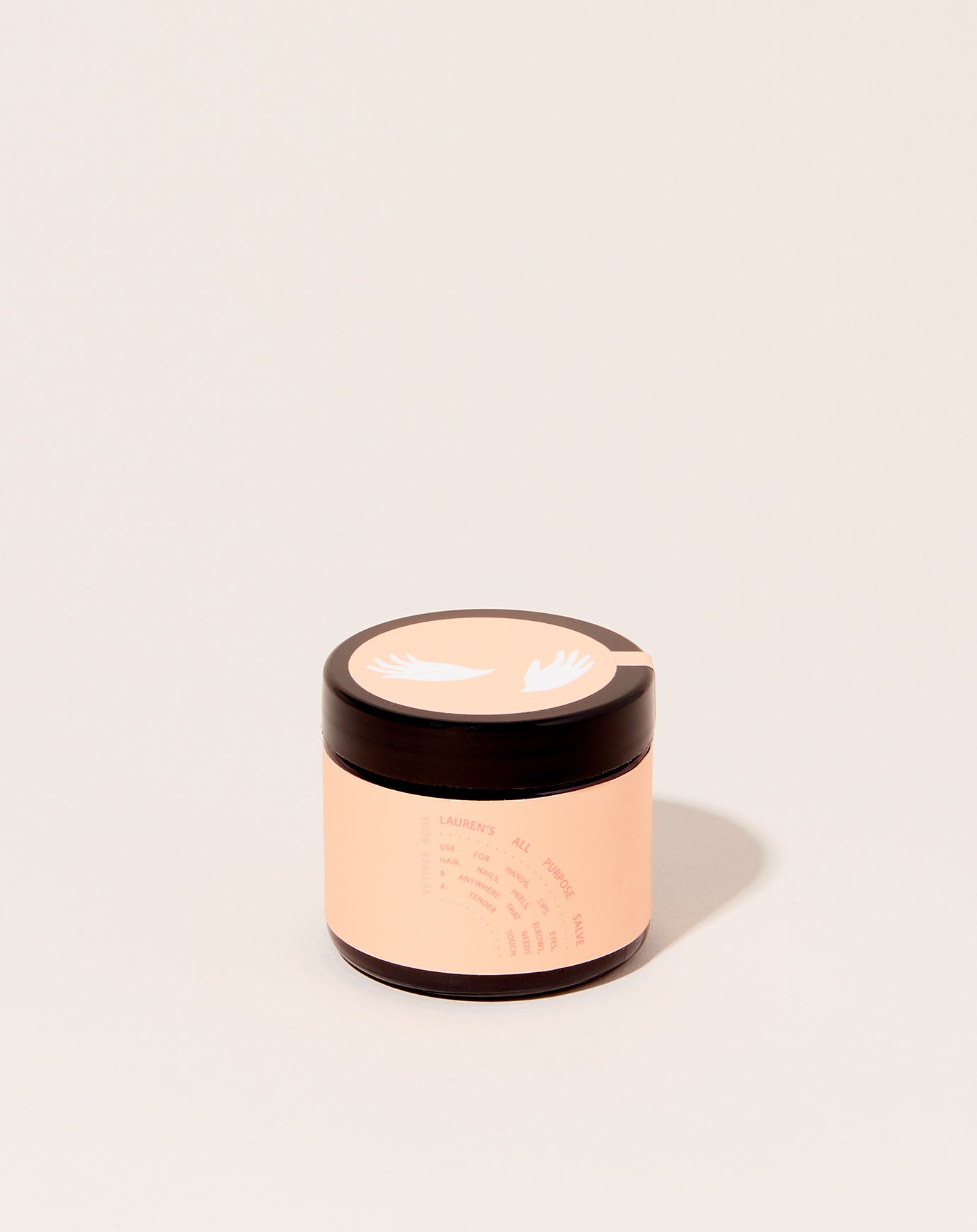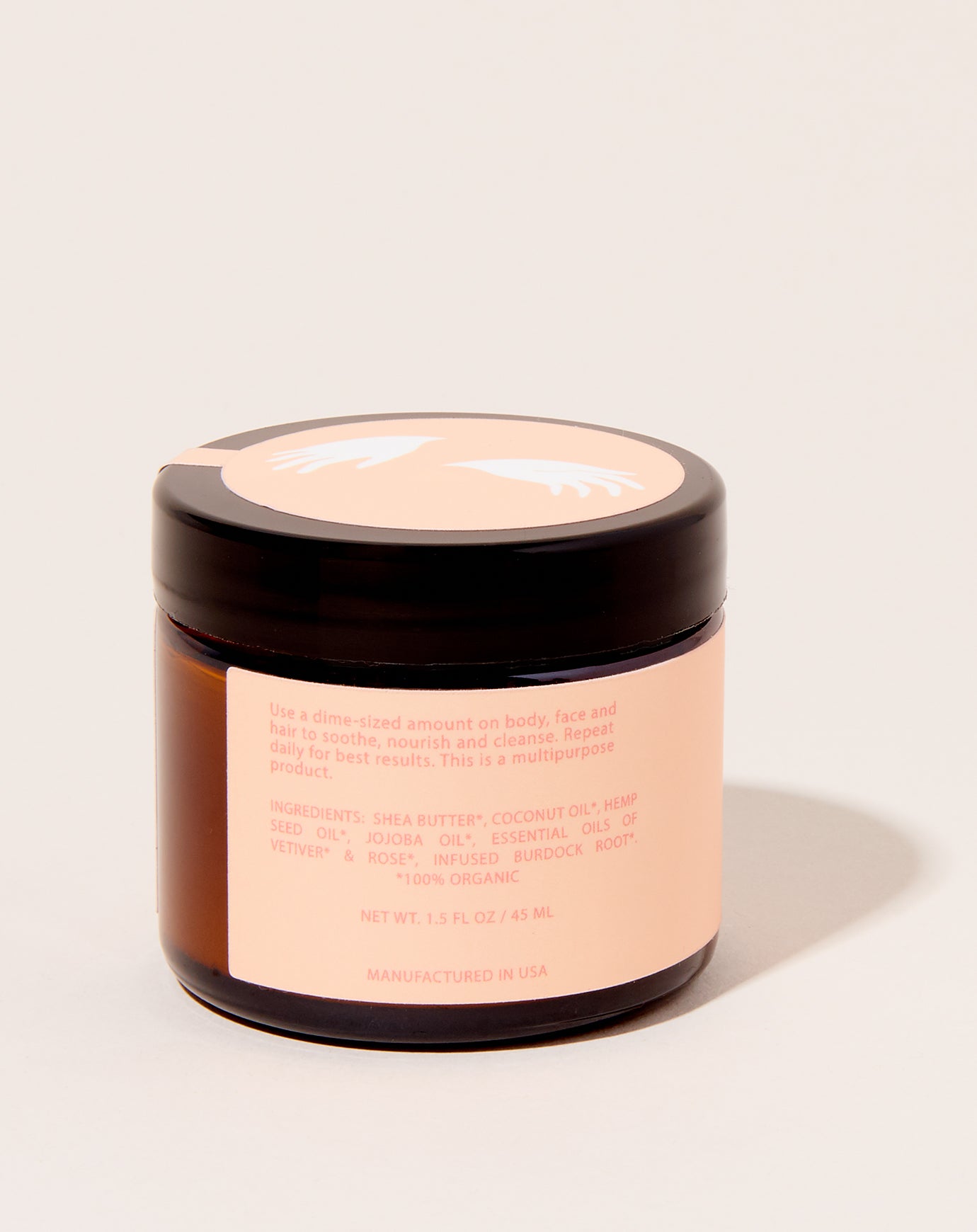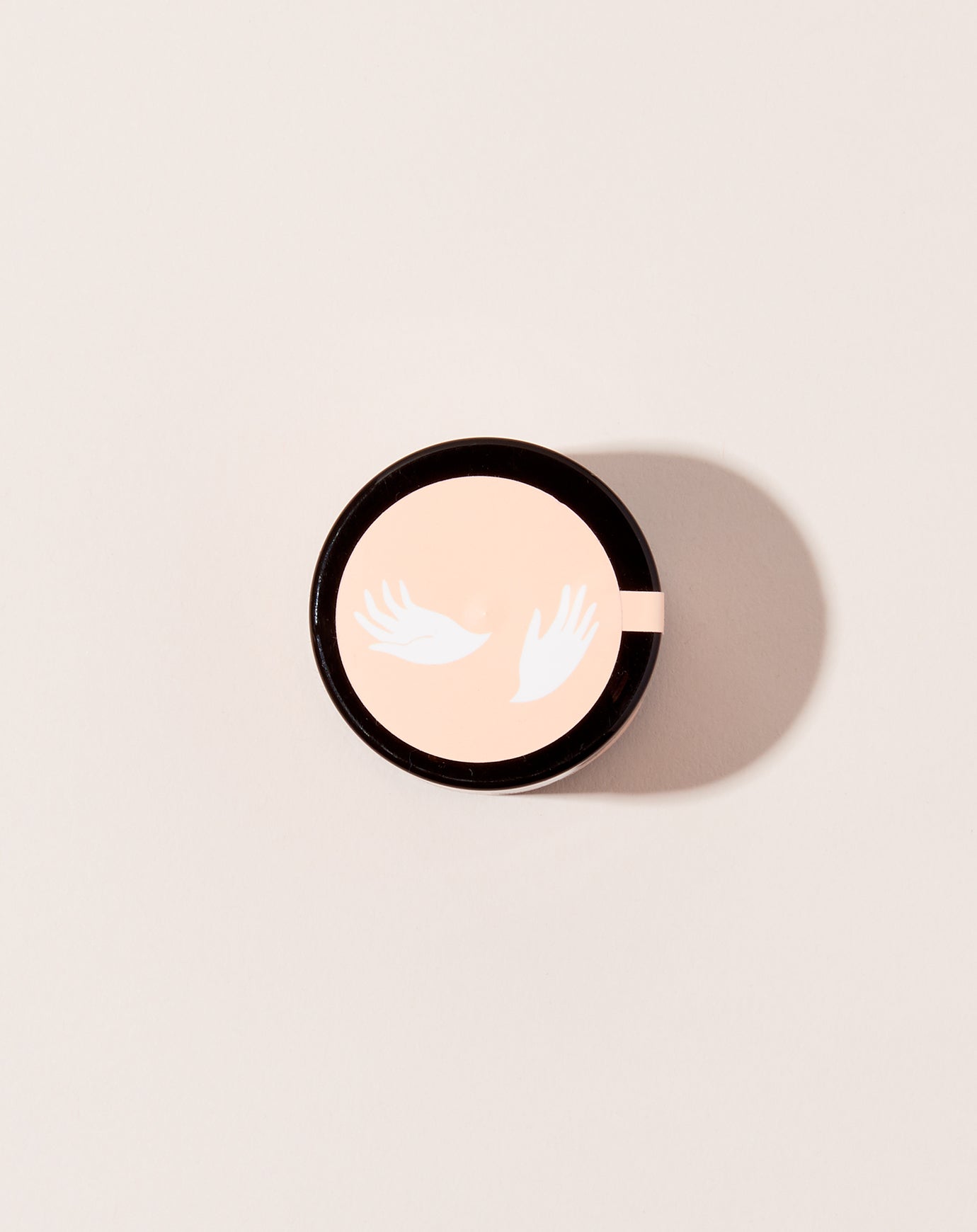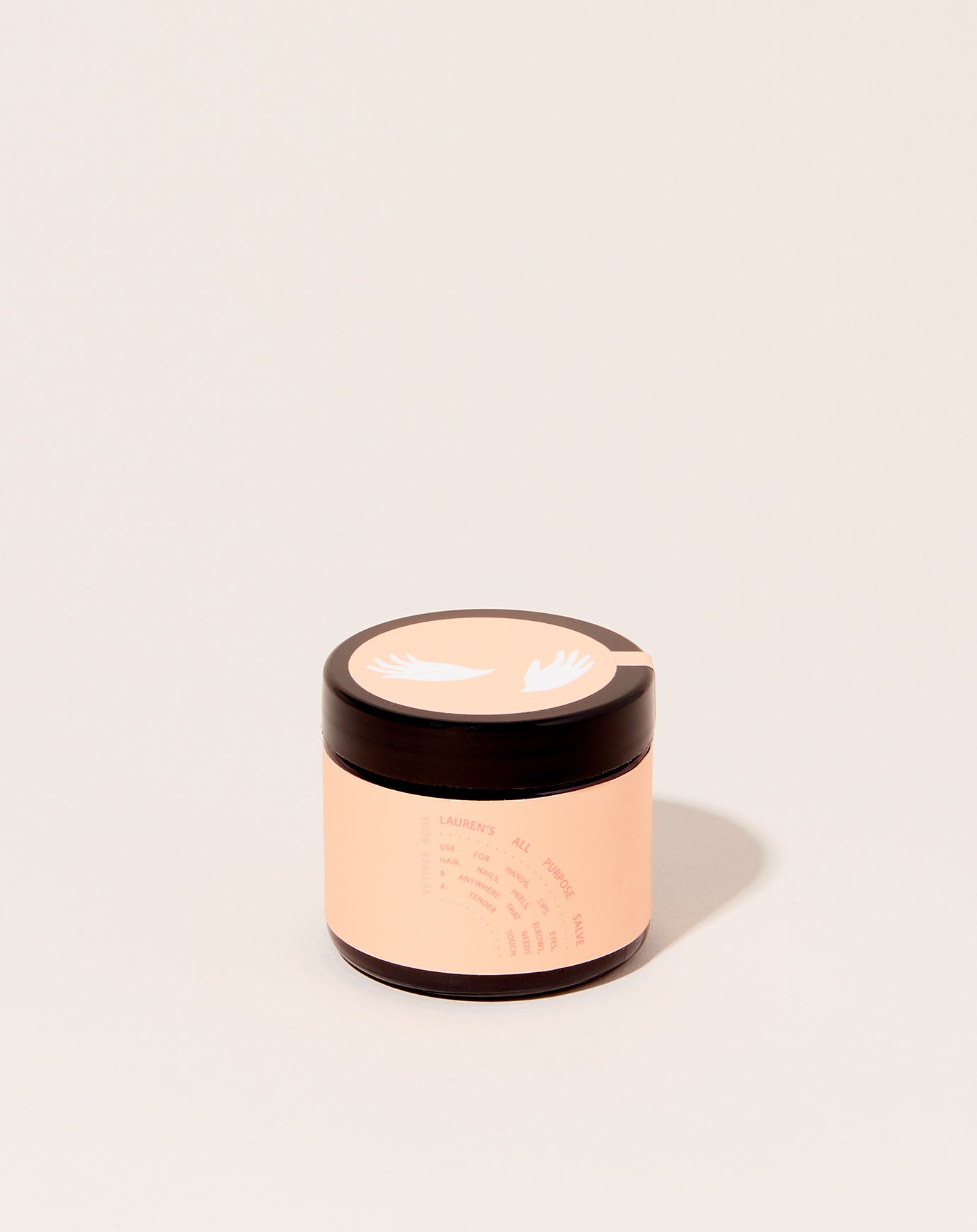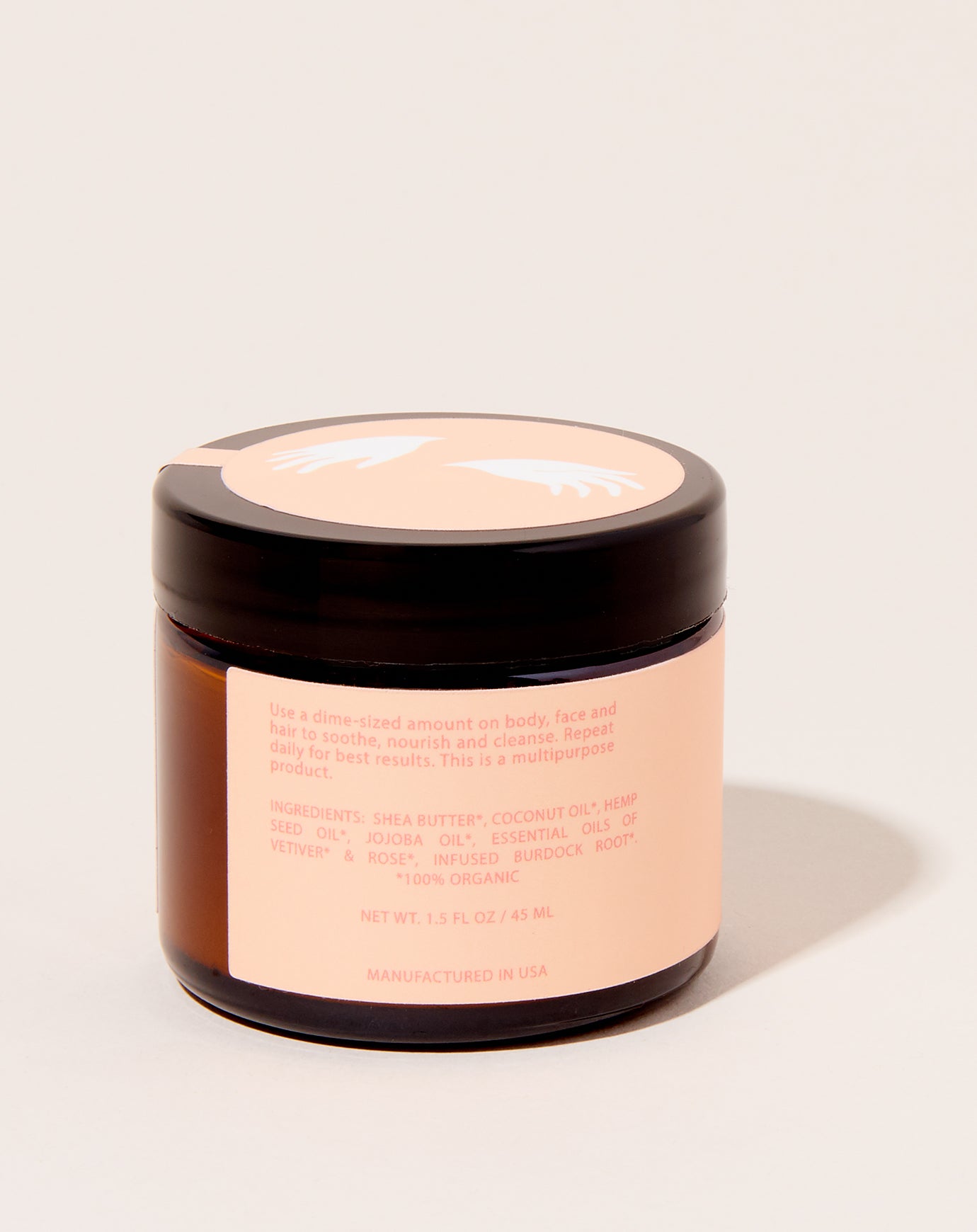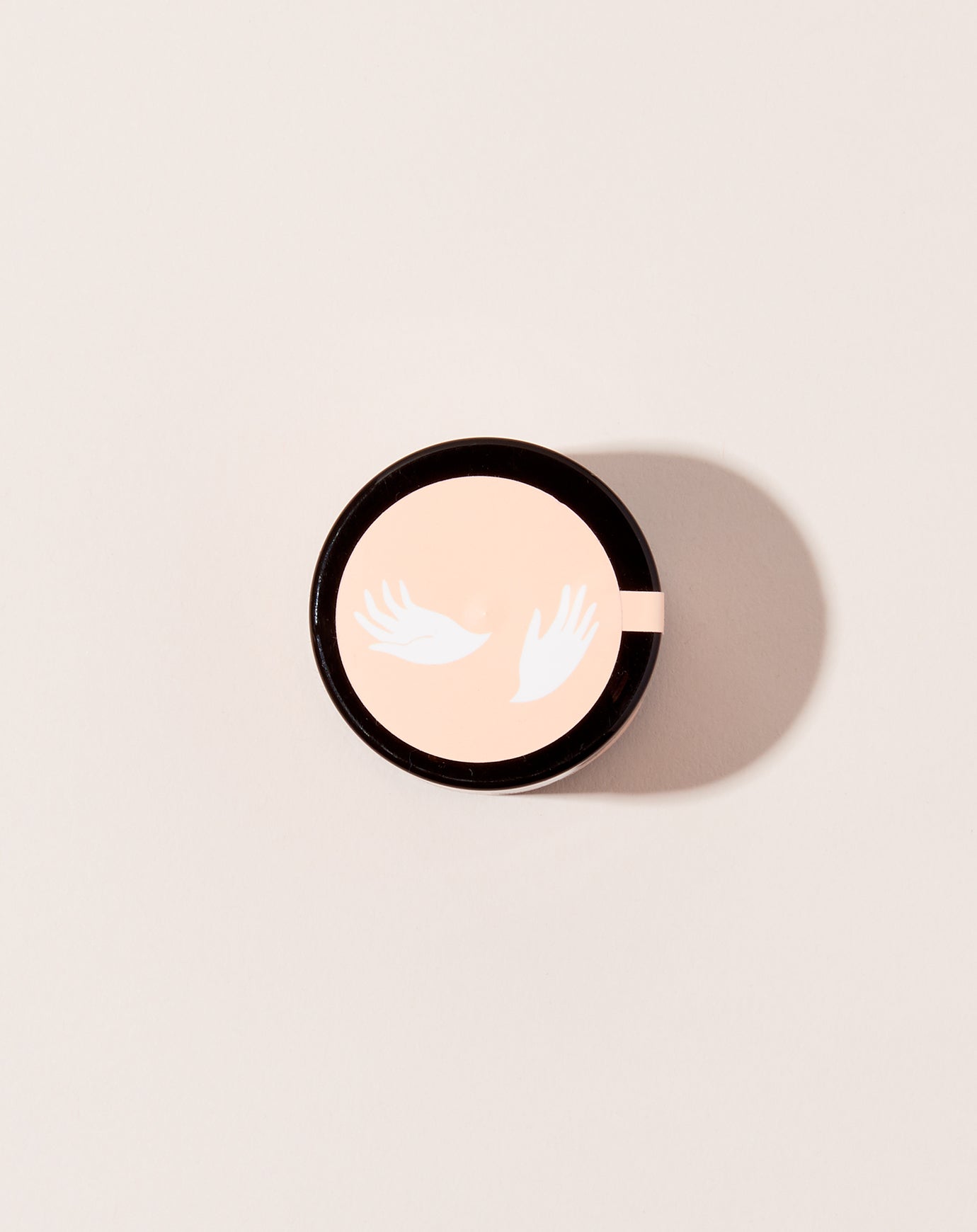 Lauren's All Purpose Salve Travel Jar in Rose Vetiver
Lauren's All Purpose Salve Travel Jar in Rose Vetiver. The rose vetiver salve is more aligned for those seeking the same hydration from the original salve, but with more soothing and delicate ingredients. Rose otto and vetiver essential oils are better suited for those who may experience sensitivity to essential oils. For years, rose has been known as the queen healer with the ability to hydrate, soften, brighten, and deeply moisturize dry, aging skin, dullness, wrinkles and scars. As always, each jar is made by hand using organic, consciously sourced, vegan and and cruelty-free ingredients.
How To Use: Use as a moisturizer all over the body, under eye cream, cuticle cream, sunburn soother, and to soothe chapped skin.
Volume: 45 ml
Ingredients: Organic shea butter, organic coconut oil, organic hemp seed oil, organic jojoba oil, organic oils of rose otto and vetiver, organic infused burdock root
Origin: Texas
Why we Covet: A salve for quite literally everywhere. We're talking hair, eyes, lips, heels, and elbows.
FREE SHIPPING on U.S. Orders Over $300 (Customer responsible for customs and duty; 6-10 business days)
Ground Shipping $12 (2-5 business days estimated)
Domestic Express $48 (1 Day)
Canada First Class Mail $35 (Customer responsible for customs and duty; 6-10 business days)
Worldwide Express $75 (Customer responsible for customs and duty; 6-10 business days)